Estimated read time: 2-3 minutes
This archived news story is available only for your personal, non-commercial use. Information in the story may be outdated or superseded by additional information. Reading or replaying the story in its archived form does not constitute a republication of the story.
ST. PETERSBURG, Fla. — Chances are you've heard the all too familiar tune sung during the seventh inning stretch at baseball games.
But have you heard the latest rendition, "Take Me Out at the Ball Game?"
A fan attending a MLB game between the Tampa Bay Rays and the Miami Marlins on June 16 was hit in the leg by something that he thought was just a foul ball, but it turned out to actually be a bullet.
The stray bullet, presumably shot from a mile or two away from the stadium, punctured the roof of Tropicana Field before finding its way to Charles Sweatt's right leg.
Sweatt only felt a mild sting and the bullet, which did not penetrate the skin, just left a bruise. Sweatt went back to finish watching the Marlins defeat the Rays.
In any case, it makes you grateful for the few times you get hit by a little kid throwing popcorn or cracker jacks — it could have been a lot worse.
But it does allow him to tell one heck of a story.
So Call Me Maybe?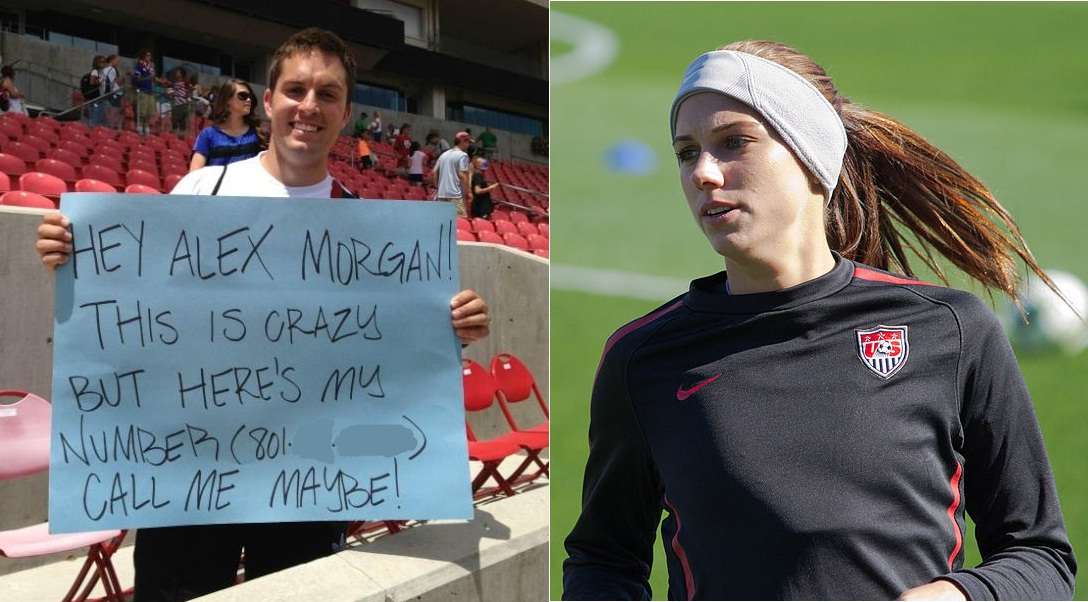 The U.S. Women's National Team is in Salt Lake preparing for Saturday's final tune-up match for the 2012 London Olympics when it hosts Canada at Rio Tinto Stadium at noon.
During a practice session on Friday, a soccer fan held up a sign directed to the team's star forward, saying, "Hey Alex Morgan! This is crazy, but here's my number. Call me maybe!"
KSL's Tom Kirkland took a photo of the scene and followed up by asking Morgan about it. Unfortunately for the fan, she replied, "Maybe...never. I have a boyfriend."
Tough break. But at least he tried.
Um... No thanks
Quick - when you are riding your motorcycle at 164 mph down a street - what is the last thing you want to see?
Chances are that unless you said something along the lines of your tire coming off or that a missile was heading right at your face, this is much, much worse.
One Brazilian rider was out for a ride when suddenly a snake reared its head from the engine compartment.
At first he thought it was a prank, but that realization quickly vanished when he saw that the snake had a tongue and that it was moving — indeed it was a real snake.
He quickly made it to the curb (as fast as you can, decelerating from over 160 mph is no easy task) and kicked the snake off his bike.
Pretty creepy if you ask me.
I'd rather have a bullet graze my leg.
×