Estimated read time: 2-3 minutes
This archived news story is available only for your personal, non-commercial use. Information in the story may be outdated or superseded by additional information. Reading or replaying the story in its archived form does not constitute a republication of the story.
If you know a "Smart Woman" or if you think you have an interesting Smart Woman topic, you can contact Candice at cmadsen@ksl.com.Candice Madsen Reporting
Avon Ladies have been bringing front door service to women since 1886. This year, a Salt Lake woman is celebrating a big anniversary with the company -- 50 years.
Mae Howard started selling Avon in 1957 to earn money for a washer and dryer. She never expected to be at it this long, but she says the part-time job came to mean a lot more than an extra income.
Avon Ladies are apart of American culture, but it's hard to find one with more experience than Howard. For 50 years she's been making sure her clients in Salt Lake have all the beauty products they need. "When I first started I was scared to death and I'd go to a door and I'd ring the bell and I was standing there, 'I hope they're not home,'" she recalled.
Door-to-door sales were hard for Mae at first, but she soon developed a confidence that would help her get through some tough times.
At the age of 40, with two sons to raise, she became a widow. "The Avon was great 'cause I could wiggle it around my other jobs," Mae said.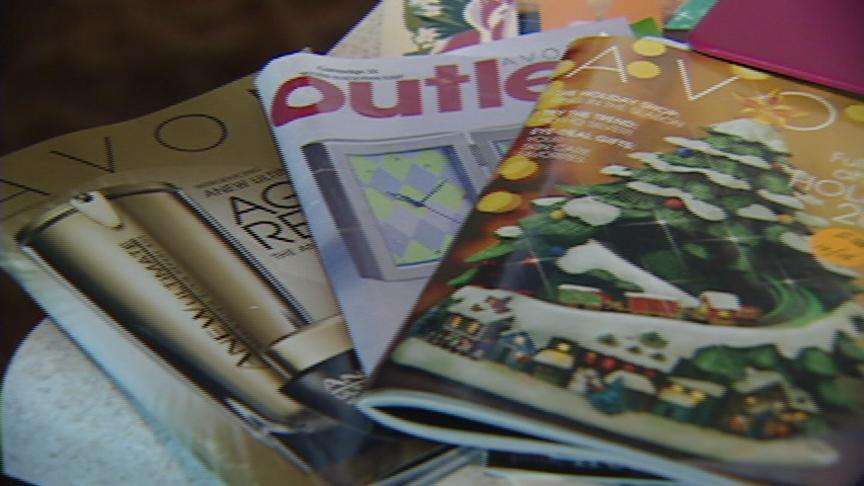 Mae has won many prizes through the years, including a television, a cabinet and even a mirror. But her favorite awards are the Mrs. Albees. "And then they came out with the plates and I had to earn them too," she said. She's accumulated quite a collection.
But for Mae, the best part of the job will always be the people. "I've met so many really special people over the years," she said.
In an age when you often have to contend with a computer to reach a real person, her kind of service is tough to beat. "I always tried to give them the best personal service I could. I hope I've done a good job of it. They kept coming back," Mae said.
For her 50th anniversary Mae got to choose yet another prize from Avon. She decided on a backyard rock waterfall, which she intends to give to her son.
×
Related links
Most recent News stories