Estimated read time: 3-4 minutes
This archived news story is available only for your personal, non-commercial use. Information in the story may be outdated or superseded by additional information. Reading or replaying the story in its archived form does not constitute a republication of the story.
SALT LAKE CITY -- The House that Larry Miller built lays on a foundation of John Stockton to Karl Malone. Now the foundation might seem a little shaky.
Malone has become very public over the past week about his disappointment towards the way that new owner Greg Miller and the Jazz organization handled the departure of Jerry Sloan. In a radio interview with Gordon Monson on his show on the 1280 The Zone he talked about how Deron Williams' play and the team's ownership led to Sloan's resignation.
"On the whole handling of that, I would have to give [them] a D or F, and I would lean more toward an F," Malone said.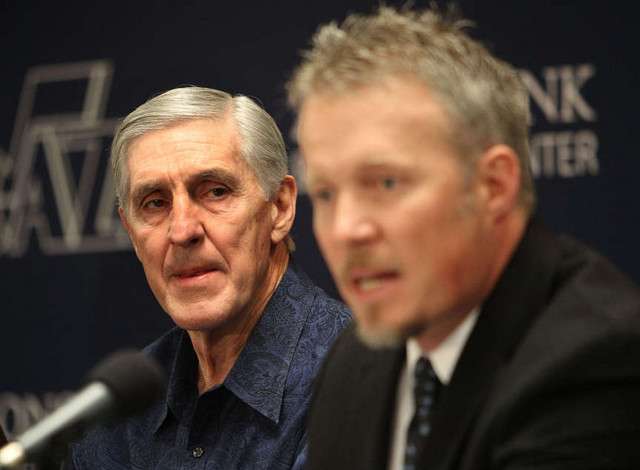 Now the spat has rolled into the social network world. Malone recently said that he had to buy a scalped ticket to get into a game and that fully sparked the fight between the two.
"Hey Karl — you're lying. You have my number. Next time you need a seat to a Jazz game, call me. You can have mine," Miller said on his @greginutah account.
But is this a case of "he said, she said?"
Spencer Hall of @saltcityhoops tried to clarify<?a?> some info for Miller last night, "I just re- listened to the Malone interview and he specifically clarifies that the ticket situation was a 'miscommunication.'"
Now Greg Miller has gone to his blog and posted about the rift between the two. The post talks about the high points of the Mailman's career then discusses events from as far back as 1985 that Malone has done to hurt the franchise or how the superstar kept demanding more from the Miller's and they kept giving it to him.
Twitter has been buzzing with those in favor of Malone or just questioning the whole situation, but one tweet that should get the Jazz world buzzing or laughing is from Brian Mahoney after an interview with Williams for the Nets.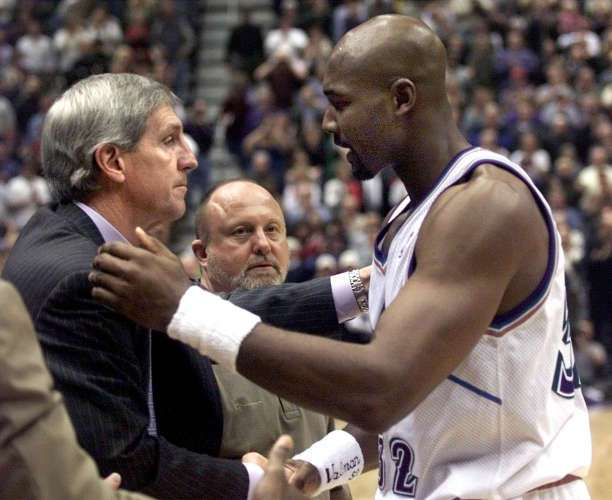 @briancmahoney tweeted this "Deron, on Karl Malone's comments that he got Jerry Sloan fired: 'I don't respond to people who talk about themselves in the third person.'" Utah's new found villain in D-Will attacking one of the legends could be a nail in the point guards Utah coffin. Miller however hopes that his rift with the Mailman can be restored.
"Karl, I'm not sure where or how our relationship became so sour," Miller wrote on his blog. "I wish it was otherwise. I'm sorry if I've offended you in any way. I'd love to do whatever I can to mend the fence and make you feel welcome at Jazz games. I would love to have you as an ambassador for the Utah Jazz. You have a standing invitation to do both."
There is still a statue of Malone up in front of EnergySolutions Arena and his number is still hanging from the rafters. As long as those remain Malone will be part of the Jazz family, but unless they patch things up it will just make for some very memorable Thanksgiving dinners.
×
Related stories
Most recent Sports stories