Estimated read time: 4-5 minutes
This archived news story is available only for your personal, non-commercial use. Information in the story may be outdated or superseded by additional information. Reading or replaying the story in its archived form does not constitute a republication of the story.
PROVO -- BYU's first WCC road win came against the Loyola Marymount Lions on a night where it was up and down for both teams. The Cougars in the end found a way to win 73- 65, making six free throws down the stretch in the final 45 seconds of the game. The game was tied at 34 at halftime and the teams battled back and forth in the second half before BYU cleaned up at the charity stripe.
After the road win BYU came home and dismantled the USF Dons sending San Francisco to a 0-3 start in conference play. BYU exploded out of the gate leading 33-10 in the first half en route to a 42-20 halftime lead. Brock Zylstra went 8-8 from the field including six threes, finishing with 22 points, leading BYU to the 81-65 victory.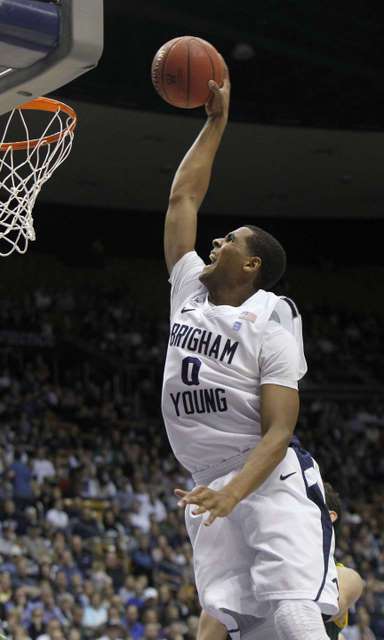 BYU will be off until Saturday when the Cougars will host Santa Clara at the Marriott Center. Listen to the game on KSL Newsradio 1160 AM & 102.7 FM and on the Cougar Sports Radio Network. The pre-game is at 5 p.m. followed by the tip-off at 6 p.m.
Best Division-1 teams in the State of Utah:
BYU (14-4), Saturday vs. Santa Clara, KSL Newsradio 5 p.m. pre-game.
Weber State (12-3), Thursday vs. Montana St.
Utah State (9-7), 1st of four straight road games, Thursday at New Mexico State.
UVU (8-10), lost by 6 at Wyoming, at Seattle Friday.
Southern Utah (7-9), won three straight, now losers of three straight down one spot. Thursday at IUPUI.
Utah (4-11), big OT win over Wash. State, Thursday at Stanford.
Names to watch in the West Coast Conference
Tracking the top performers of the week:
I knew this was coming at some point this year. From the West Coast Conference, "Saint Mary's senior forward Rob Jones has been recognized as the West Coast Conference Player of the Week. In the Gaels' only game last week, Jones was dominant in leading Saint Mary's to a road win at San Diego. Jones scored 31 points on 9-of-18 shooting - including 4-of-7 in three-point attempts and 9- of-13 from the free throw line. He also pulled down 12 rebounds in recording his 10th double-double of the season." The Gaels needed all those points as they won only 78-72. Also nominated: Noah Hartsock, BYU; Gary Bell, Gonzaga; Ryan Nicholas, Portland.
He didn't do much against BYU, only five points, but San Francisco's Angelo Caloiaro scored 20 points against St. Mary's and 19 against Morgan State last week.
Ryan Nicholas (Portland), West Coast Conference Player of the Week nominee, scored 19 points and added 11 rebounds in the Pilots 84-74 win over Santa Clara. Nicholas has scored 10+ points in 12 of 16 games this year.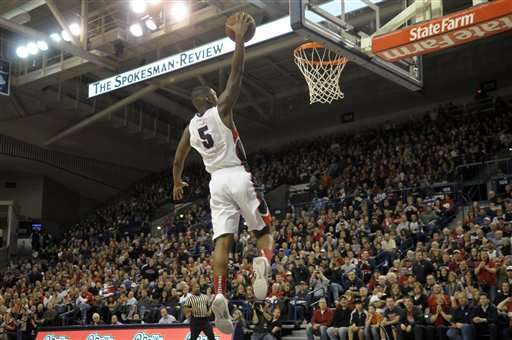 Loyola Marymount bounced back after their loss to BYU. Drew Viney played just 22 minutes, but scored 20 points and added eight rebounds in the Lions 79-68 win at San Diego. Games to watch in the WCC
Take nothing away from the other teams in the West Coast Conference, but it's pretty clear so far No. 21 Gonzaga, St. Mary's and BYU are the top dogs and the games they will play against each other will likely determine the regular season champion and set up seeding for the West Coast Conference tournament in Las Vegas. This week brings a huge opportunity for the Conference's top two teams St. Mary's and No. 21 Gonzaga! The Gaels host the Zags Thursday. Both teams are undefeated in WCC play. 4- 0 and 3-0 respectively.
No. 21 Gonzaga also takes it to the road again on Saturday when they travel to Los Angeles to play at Loyola Marymount. Tough back-to-back road games.
National Noise
More great Top 25 matchups this week in the ACC & Big Ten: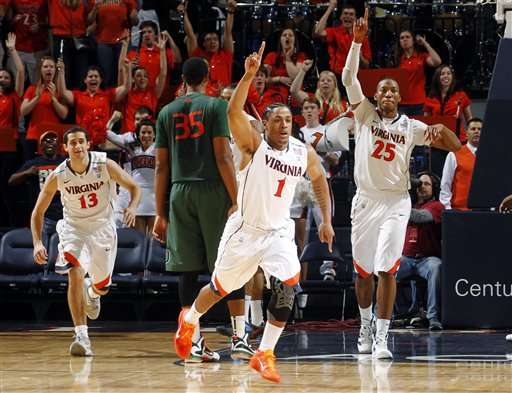 No. 16 Virginia (14-1) will find out a lot about themselves when the head to Cameron Indoor Thursday to play No. 8 Duke (13-2).
The Big Ten has No. 7 Indiana (15-1) at No. 5 Ohio St. (15-2) Sunday. The Hoosiers beat the Buckeyes at home on New Year's Eve day.
Two old foes of BYU will meet in a battle of Top 25 teams Saturday in San Diego. No. 12 UNLV (16-2) will visit the no. 22 San Diego State Aztecs (13-2) in a huge early season Mountain West Conference game. It's the conference opener for both teams.
CBS Sports Non-BCS power pyramid: UNLV, New Mexico, SDSU, Gonzaga and St. Mary's all in the Top 15. From the "roaming outside the pyramid", the second team is BYU. "I still don't buy BYU yet" is the comment on the Cougars.
The latest Bracketology from ESPN's Joe Lunardi has three WCC teams, three PAC-12 teams and three MWC teams. Gonzaga (No. 5 seed), St. Mary's (No. 8 seed) and BYU (No. 11 seed); Cal, Stanford and Colorado from the Pac-12 and UNLV, SDSU and New Mexico from the MWC.
×
Most recent Sports stories