Estimated read time: 2-3 minutes
This archived news story is available only for your personal, non-commercial use. Information in the story may be outdated or superseded by additional information. Reading or replaying the story in its archived form does not constitute a republication of the story.
**If you know a "Smart Woman" or if you think you have an interesting Smart Woman topic, you can contact Candice at cmadsen@ksl.com.**Candice Madsen Reporting
A Utah woman is using the power of the media to bridge the gap between Utah's Hispanic and mainstream communities.
Gladys Gonzalez created the state's first bilingual newspaper. Mundo Hispano is Gladys Gonzalez's American dream. She overcame incredible obstacles to start the newspaper. It's now circulated all along the Wasatch Front." Gonzalez says, "I do believe in the American dream. I am a witness to that."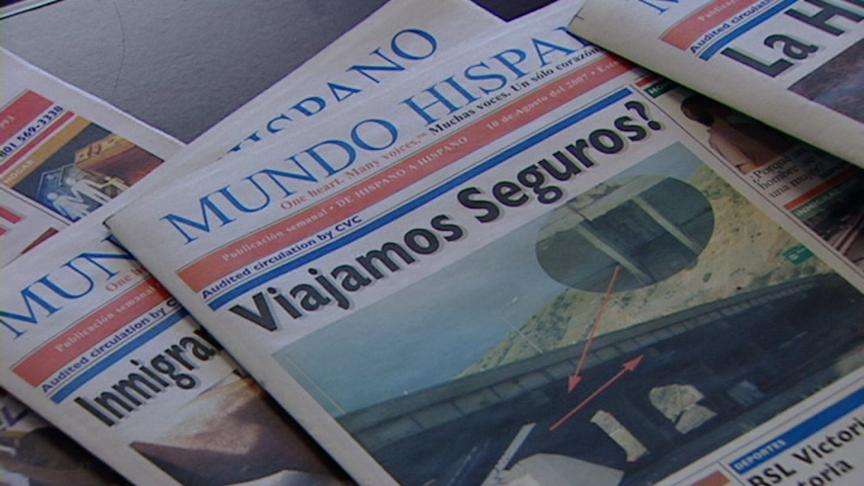 Before starting a new life in the U.S., Gladys Gonzalez held a high-level position at an international bank in Colombia. Then, the drug cartels tore her country apart. "At that point, bombs would explode everywhere, every single day. You go out of your house, you never knew if you would come back," she says.
Fearing for her family's safety, she fled to Utah in 1991, but life wasn't much better. The woman who helped run a bank could now only find work cleaning a bank. Gonzales says, "I remember my kids, they were young, and they had tears in their eyes, 'Oh mom, I don't know if it would've been better to stay there.'"
Determined to rise above her circumstances, Gladys and her children all went back to school to improve their English. And she searched for something that would utilize her talents and skills. She says, "I started looking, and they don't have a good Hispanic media here that is a voice for the community."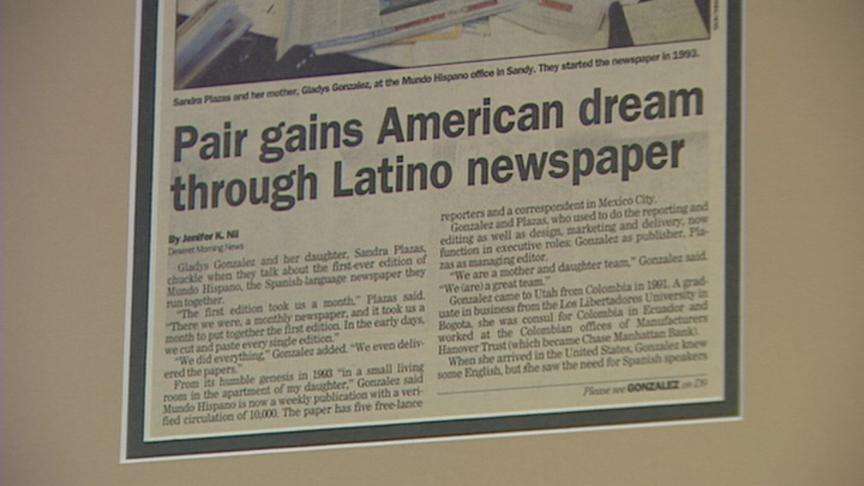 In 1993, she and her daughter Sandra created Mundo Hispano. They wrote the stories, sold advertising, and circulated the paper all while holding down several other jobs. Sometimes they would go as many as 52 hours without sleep. Gonzales says, "When you have a dream, and you really want to do it, there is nothing that can stop you."
Initially, Mundo Hispano was published once a month. Now 30,000 copies are circulated weekly, and the paper employs a full staff.
"I believe the American dream is still alive, and you just need to be creative, set up your goals, and work with hard work and integrity, honesty," she says.
Gladys has also launched a Hispanic marketing and consulting company. And last year, Mundo Hispano partnered with KSL to create a Hispanic news Web site. To see that Web site, go to the related link.
×
Related links
Most recent News stories