Estimated read time: 2-3 minutes
This archived news story is available only for your personal, non-commercial use. Information in the story may be outdated or superseded by additional information. Reading or replaying the story in its archived form does not constitute a republication of the story.
Dr. Kim Mulvihill, HealthBeat Scientists from the Federal Environmental Protection Agency say there's a mysterious epidemic among cats and they think it's linked to flame retardants.
About 30 years ago vets started seeing cats with overactive thyroids. At the same time flame retardants were introduced into the market to reduce the risk of fire.
The Pacifica Pet Hospital takes care of a lot of animals. But what veterinarian Gary Hurlbut sees a lot of in cats these days is thyroid disease, or hyperthyroidism. "It used to be very rare and now I don't know any vet who doesn't see it on a regular basis," Hurlbut explained.
No one knows exactly why.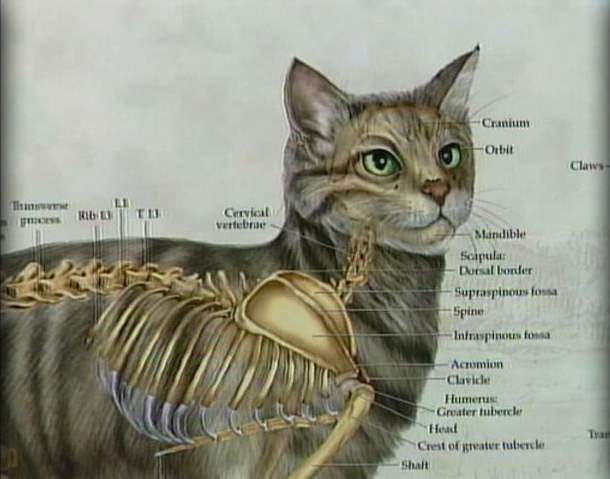 A federal study released today may shed new light on the mystery. The report says this epidemic of thyroid disease in cats may be linked to a chemical widely used in households.
The chemicals are flame retardants known as PBDE's. They are used in everything from carpets to computers. The chemical is also a contaminant found in the environment and in our bodies. "There are a couple of studies that show a major source of exposure is dust. So maybe you have some foam that crumbles and gets into dust," said Renee Sharp of the Environmental Working Group.
For the first time, scientists have detected PBDE's in cats. They found some of the highest levels in cats with thyroid disease. "It's possible, absolutely. There are so many chemicals in the environment," Hurlbut said.
Scientists believe cats may be ingesting contaminated dust by their grooming habits.
Another source may be canned cat food made from seafood. The chemical is found in fish.
In a statement, a major industry group says the study involved a small number of cats, and that more work needs to be done before drawing any conclusions.
Even so, the Environmental Working Group says the study raises concerns for more than cats. "You think about kids, they're down on the ground, they're rubbing up against things, they're playing in dirt, they're playing in dust. Cats may be the canaries in the coal mine," Sharp explained.
The best way to reduce exposure to these chemicals is to get a vacuum with a hepa filter, cover up any bare foam in furniture and if you're renovating, like pulling up old carpeting, wear a mask to filter the dust.
×
Most recent News stories