Estimated read time: 2-3 minutes
This archived news story is available only for your personal, non-commercial use. Information in the story may be outdated or superseded by additional information. Reading or replaying the story in its archived form does not constitute a republication of the story.
Candice Madsen ReportingIf you know a "Smart Woman" or if you think you have an interesting Smart Woman topic, you can contact Candice at cmadsen@ksl.com.
In our Smart Woman series we are spotlighting women who have started their own business. We begin with a woman who used her love for animals to start a rather unusual venture.
It's a face Jill Bergman couldn't resist and now Alpacas are her passion. When Jill decided she wanted to go into business for herself, a friend advised her to find something she'd love.
"I went to see one [alpaca] and absolutely fell in love," Bergman said. So she bought one in 2001 and now has a farm full.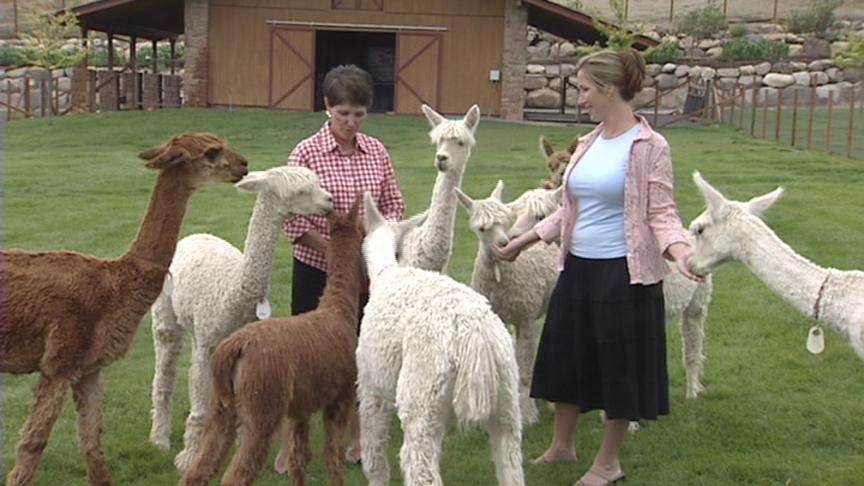 Jill's husband is in charge of all the landscaping but leaves the ranch management to her. "I love the animals. I love the animal husbandry. I love the marketing. I love the showing," she says.
Alpacas are raised for their fleece. The industry is fairly new to the U.S., especially Utah, but Jill expects it to take off because of the quality of the fiber. Alapaca fleece is similar to sheep's wool, but it's warmer, more water proof, lighter and more luxurious. That makes it attractive to high-end fashion designers as well as outdoor retailers like REI.
Currently Jill breeds 10 to 12 Alapacas a years and attends auctions around the country. Females sell for $10,000 to $35,000; males can fetch as much as $100,000. They're not cheap, but the Alpacas make for a successful business and allow Jill to do something she loves every single day.
"What could be better than this? Certainly better than being in an office," she says.
In September Jill is hosting a free open house at her Alpaca ranch in Alpine. There'll be food, entertainment and of course lots of Alpacas.
×
Related links
Most recent News stories