Estimated read time: 2-3 minutes
This archived news story is available only for your personal, non-commercial use. Information in the story may be outdated or superseded by additional information. Reading or replaying the story in its archived form does not constitute a republication of the story.
(KSL News) -- Using the mind to conquer challenging medical conditions, it's something more and more doctors recommend to their patients. One extremely challenging medical condition for doctors to treat continues to be fibromyalgia, and hypnosis is helping some patients deal with the painful disease.
Maria Giuliani, Patient: "To me fibromyalgia feels like the worst flu you ever had in life, only you wake like that every morning, and every day is a struggle to do the simplest things."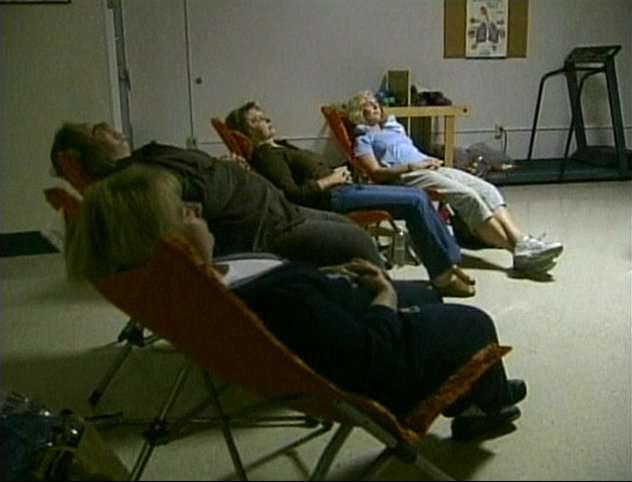 Maria Giuliani lived with extreme pain and overwhelming fatigue for years. Then her doctor at the fibromyalgia clinic suggested something unconventional, something new they were offering at the hospital, group hypnosis.
Dr. Keith Rafal, Rehabilitation Expert: "In my experience in hypnosis and group hypnosis, I've seen differences in a lot of patients in terms with issues with fatigue during the day, sleep, and even its effect on pain."
At the hospital hypno-therapist Patrick Beau leads the weekly group, starting out asking the patients to picture this.
"Nobody asking you for anything, a time when you're safe, comfortable."
Maria Giuliani: "Five weeks ago, I walked into the class and when Patrick asked me how I felt and we did the different categories on every part of the body. My scores were between eight and ten, meaning ten being just about the worst pain you could suffer."
Maria was hoping for a miracle.
Patrick Bowe, Hypno-therapist: "The body is really an extension of your mind and your feelings. My personal approach to the whole process is that our minds and emotions control everything and that our bodies are just a reflection of our minds and emotions."
Patrick believes in self hypnosis. Joan Toste is a graduate of his class. She had pain that traveled everywhere.
Joan Toste: "Here and here, and then my feet and my neck, my shoulder."
She'll flat out tell you the pain controlled her. That was before she joined the group hypnotherapy class.
Joan Toste: "Each time we went you could see the relaxation in the face of each person so you knew they were in less pain."
Joan Toste: "I'm able to use my mind to deal with the pain."
Maria Giuliani: "It's just almost miraculous."
Remember, when Maria started hypnotherapy? She rated her pain between 8 and 10, ten being the worst. Today she says her pain is mostly zero, but sometimes is a one or a two.
×
Most recent News stories