Estimated read time: 2-3 minutes
This archived news story is available only for your personal, non-commercial use. Information in the story may be outdated or superseded by additional information. Reading or replaying the story in its archived form does not constitute a republication of the story.
Coco Warner reportingOkay, you've got about 24 hours before you have to start thinking about putting that turkey in the oven.
And whether this is your first attempt at preparing the Thanksgiving turkey, or if you're an old pro, we have some tips on how you can make your bird the absolute best.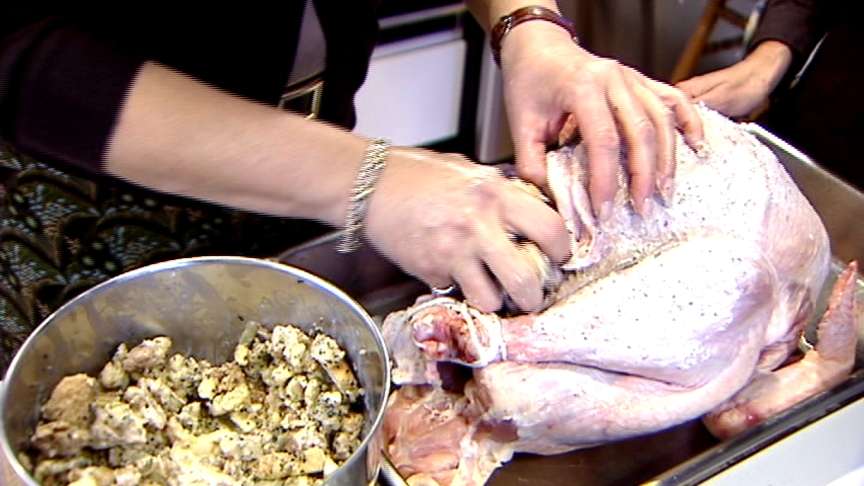 If your turkey is still frozen solid, start defrosting it right now. If it's already defrosted or fresh, make sure you store it in the refrigerator.
Marguerite Henderson is going to show us a foolproof plan for your Thanksgiving turkey.
Marguerite Henderson/"Savor the Memories": "If it's frozen solid at this point, it should be in a sink of cold water. Cold, cold water, and you change it every three to four hours. Before you go to bed tonight, take that bird and put it in the refrigerator."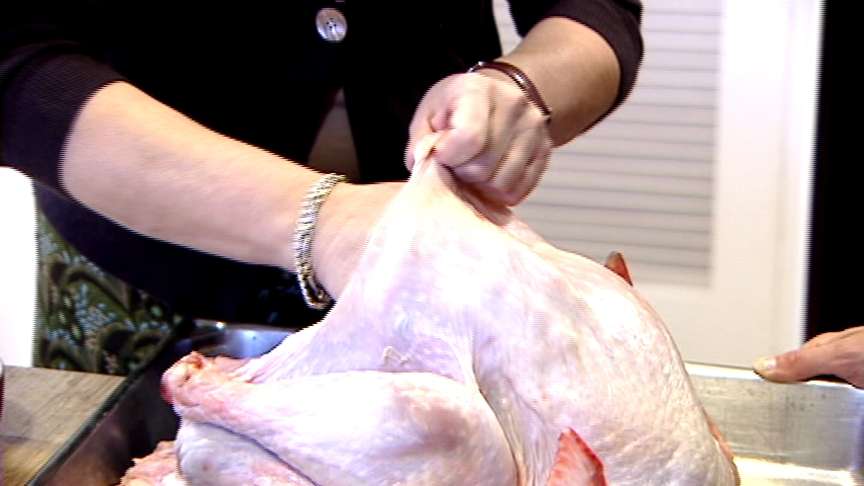 Let's fast forward to Thursday morning. You'll want to rinse the turkey, cut off any extra fat, take out the giblets and the automatic timer, if there is one, and then stuff the bird.
Marguerite Henderson/"Savor the Memories": "If you're stuffing your bird, your stuffing should be made the night before and cold before it goes into the turkey the next morning. Never stuff a bird with hot stuffing."
The mix of hot and cold could lead to salmonella.
Then, tie up the legs, so they'll brown evenly. Marguerite also says covering the bird with butter helps keep it tender and moist.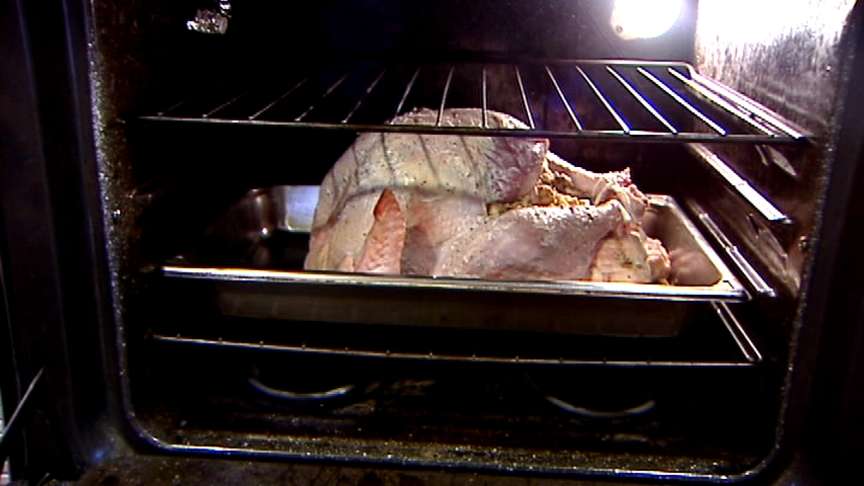 Marguerite Henderson/"Savor the Memories": "Just with my hand I'm lifting the skin of the bird, and just between the skin and meat, I'm making a little pocket in here. That's where we're going to put some savory butter."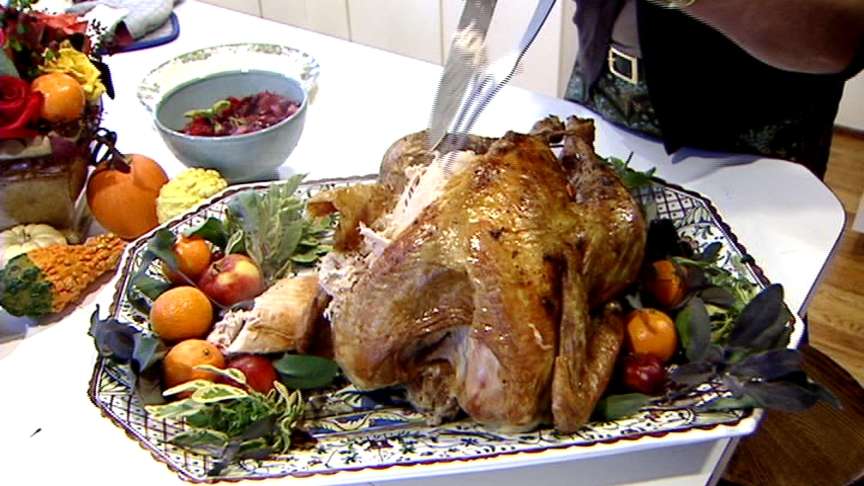 After that, it's ready to go into the oven. At 325 degrees, cook your turkey on the bottom rack-- unstuffed about 12 minutes per pound-- stuffed, 15 minutes per pound.
Baste the turkey every half hour. You want the internal temperature to read 160 degrees.
Another way to tell if your turkey is done is if, once you cut into it, the turkey juices run clear.
The results? Perfection.
This turkey was cooked perfectly. Marguerite says a big mistake people make is overcooking their bird.
So here's your turkey checklist:
Defrost day before, store in refrigerator
Rinse & remove giblets
Cover with butter
Use cold stuffing
Plan on 1 lb./person
Cook at 325°
12-15 min./pound
Baste every 1/2 hour
Internal temp, 160°
No built in timers
You don't have to rely on any built in timers-- Marguerite says they may not work.
Tomorrow, what to do with all your turkey leftovers.
×
Related links
Most recent News stories