Estimated read time: 2-3 minutes
This archived news story is available only for your personal, non-commercial use. Information in the story may be outdated or superseded by additional information. Reading or replaying the story in its archived form does not constitute a republication of the story.
NBC's Renee Tessman ReportingLearning CPR has just gotten easier. Now a 25 minute course is available to take in the comfort of your own home.
The students at Saint Paul Academy and Summit School know what it's like to learn CPR out of a box. Rory Collins was among those who last year tested the American Heart Associations CPR anytime course, an accelerated version of the traditional CPR class.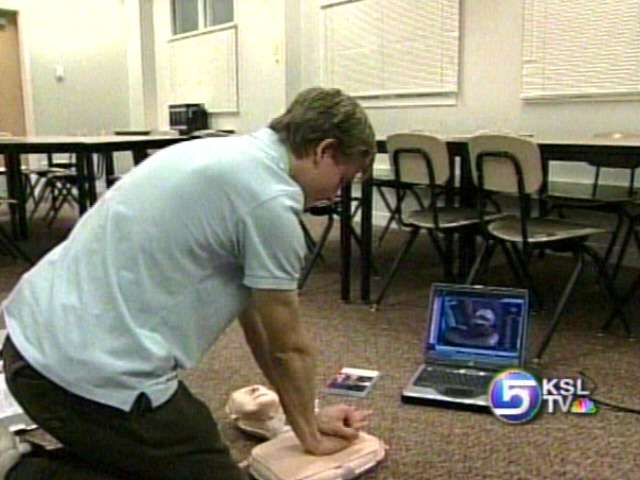 Rory Collins, Took CPR Anytime course: "You really have to pay attention and I think that helps it sink in a little better."
And now the kit is on the market. Rachel Druker of the American Heart Association says in just 22 minutes it can effectively teach someone CPR. But can it really, when a traditional CPR course takes hours?
Rachel Drunker, American Heart Association: "There is research that has recently come out that says that this combination of practice and do and DVD driven training produces as good of skills as a traditional class."
It does so by focusing on the basics-- breathing and compressions-- and it does not go into heart attack symptoms or details about choking that would be covered in a traditional class. Druker says for those needing certification, CPR anytime does not replace a traditional class, but it does make learning CPR easy and inexpensive for others.
Once you've taken this course, what happens if you actually have to put this information to use? Legally, are you protected as much as you would be had you actually taken a full certification class?
Rachel Drunker, American Heart Association: "Good Samaritan laws pretty much around the country would protect someone who acts in good faith to help someone else."
Students like Collins reopened their kits and had a refresher course this year.
Judy Cummins, School Official: "I think most of them had remembered much of what they learned last year."
And to school officials, that's a success.
The CPR anytime costs around 30- dollars and can be found on the American Heart Association web site.
×
Related links
Most recent News stories