Estimated read time: 4-5 minutes
This archived news story is available only for your personal, non-commercial use. Information in the story may be outdated or superseded by additional information. Reading or replaying the story in its archived form does not constitute a republication of the story.
By MICHELLE SPITZER
Associated Press Writer
KEY WEST, Fla. (AP) - Officials ordered residents evacuated from the lower Florida Keys on Monday as strengthening Tropical Storm Rita headed toward the island chain, threatening to grow into a hurricane with a potential 8-foot storm surge.
Although Rita's immediate threat was to Florida, rough projections of its track raised the possibility that the Louisiana coast could be targeted less than a month after Hurricane Katrina devastated the area.
The Keys evacuation covered 40,000 people living from below Marathon to Key West. Visitors were ordered to clear out of the entire length of the low-lying Keys, which are connected by just one highway.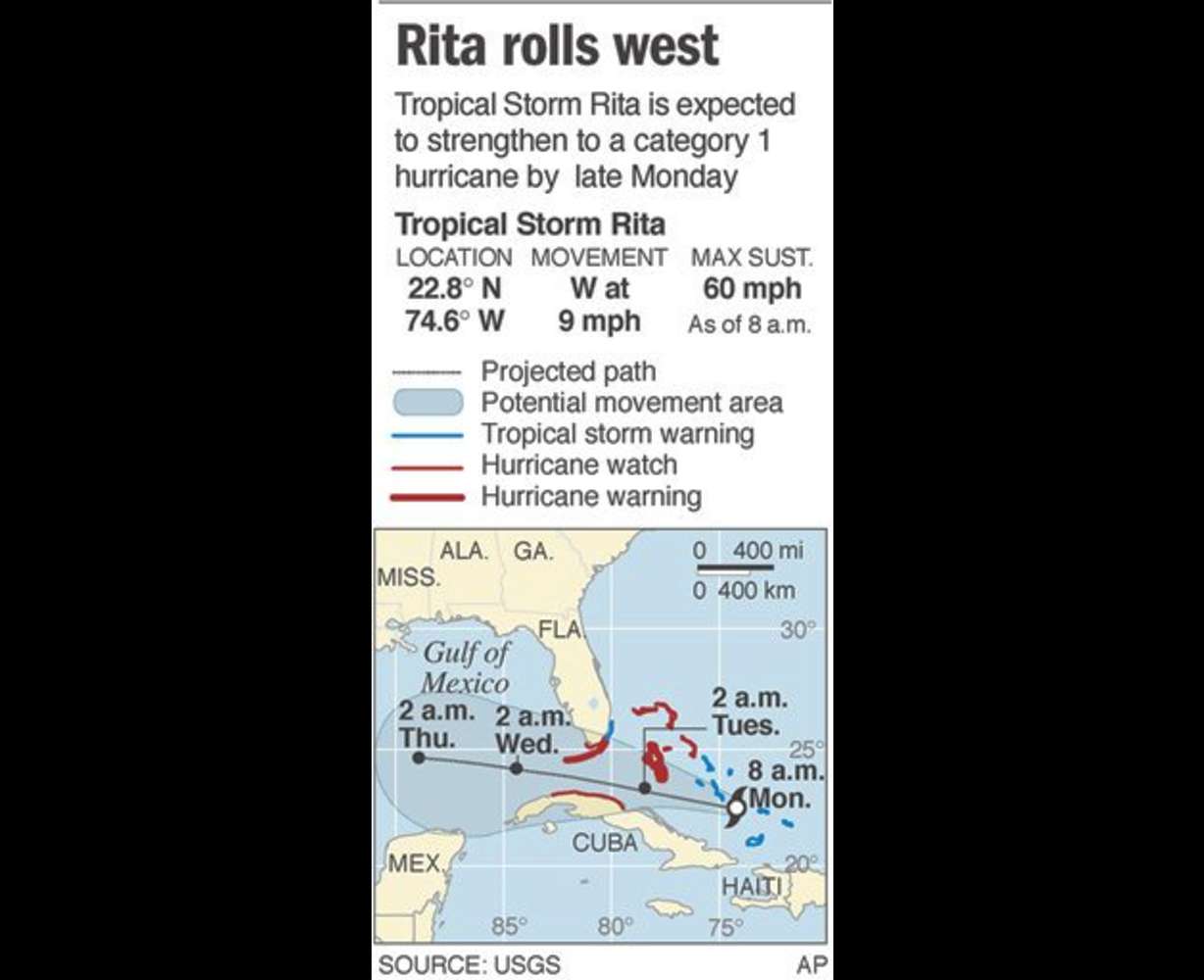 Hurricane warnings were posted for the Keys and Miami-Dade County, and the storm's eye was expected to pass between the islands and Cuba on Tuesday, the National Hurricane Center said. Miami-Dade was added to the warning area because the storm's path had shifted slightly northward, hurricane center forecaster Wally Barnes said.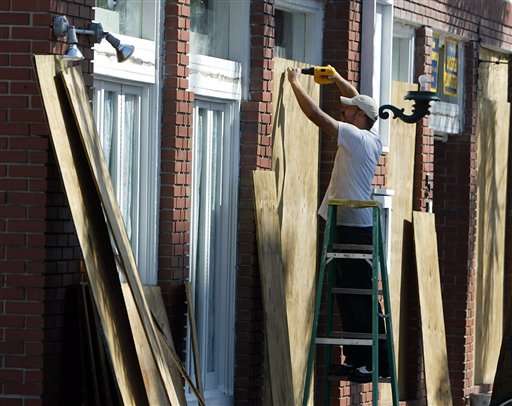 Voluntary evacuation orders were posted for some 134,000 Miami-Dade residents who live in coastal areas such as Miami Beach and Key Biscayne.
Rita, which strengthened Sunday into a tropical storm, had sustained wind of 65 mph by late morning, up from 60 mph earlier in the day, and could be a Category 1 hurricane by the time it passes the Keys, the National Hurricane Center said.
By the weekend, computer models project that it could be in the northwest Gulf of Mexico near Mexico or Texas, but people in areas ravaged by Hurricane Katrina in Louisiana were warned it also could veer in their direction. Katrina crossed South Florida into the Gulf last month, killing 11 people, before it turned northward to Louisiana and Mississippi.
"This is something everyone should be paying attention to," said Daniel Brown, a hurricane center meteorologist.
The man in charge of removing water from New Orleans and surveying and repairing levees warned that Rita could affect efforts to remove water from the city.
"We're watching Tropical Storm Rita's projected path and, depending on its strength and how much rain falls, everything could change. Residents moving into the area may have to evacuate again," Col. Duane Gapinski, commander of the Army Corps of Engineers Task Force Unwatering, said in a statement Monday.
Key West streets were quiet Monday morning Kelly Friend and two workers boarded up her store and painted a message: "Hey bartender 1 Rita on the rocks to go!"
"Not that we're afraid of the hurricane, but we want to protect our investment," Friend said. "Plus it gives us an excuse to take a day off and drink."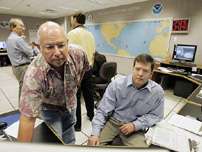 The state was sending a National Guard cargo plane to evacuate 22 patients from Key West's hospital to Sebring, near Lake Okeechobee. Several critically ill patients already had been evacuated to hospitals in Miami.
Rita is the 17th named storm of the Atlantic hurricane season. That makes this season already the fourth busiest since record-keeping began in 1851. The record is 21 tropical storms in 1933.
Six to 15 inches of rain was possible in the Keys, with 3 to 5 inches possible across southern Florida. A storm surge rising 6 to 8 feet above normal tide levels was predicted for the Keys.
Rita passed the Bahamas' southern islands during the night, but residents said the storm's outer bands didn't appear severe.
"Last night wasn't very bad at all," said Samuel Miller, the commissioner of the southern island of Mayaguana.
Cuba activated its civil defense program and placed six northern provinces on cyclone alert.
At 11 a.m. EDT, Rita was centered about 195 miles southeast of Nassau, Bahamas, and about 430 miles east-southeast of Key West. It was moving to the west-northwest at about 12 mph, according to the hurricane center.
Four hurricanes struck Florida last year, killing dozens of people and causing $19 billion in insured losses. Hurricane Dennis brushed by the Keys in July before slamming the Florida Panhandle.
Farther out in the Atlantic, Hurricane Philippe formed late Sunday well east of the Lesser Antilles. At 11 a.m., Philippe had maximum sustained wind near 75 mph, and was centered about 365 miles east of the Leeward Islands. It was moving to the north near 7 mph.
The hurricane season started June 1 and ends Nov. 30.
___
Associated Press writer Dominic Duncombe in Nassau, Bahamas, contributed to this report.
___
On the Net:
National Hurricane Center: http://www.nhc.noaa.gov
(Copyright 2005 The Associated Press. All rights reserved. This material may not be published, broadcast, rewritten or redistributed.)
×
Most recent News stories