Estimated read time: 2-3 minutes
This archived news story is available only for your personal, non-commercial use. Information in the story may be outdated or superseded by additional information. Reading or replaying the story in its archived form does not constitute a republication of the story.
Sam Penrod reporting The flood watch is on tonight in Central Utah, where the Sevier River keeps rising.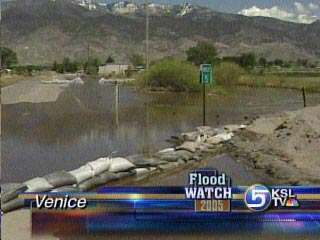 We've all heard the saying it's better to be safe than sorry. That's the attitude right now in Sevier County. People here say they learned in 1983, you have to be ready for high water. With the Sevier River rising, time to get ready is running out.
Water running through the streets is not a problem in Venice, Italy. But in Venice, Utah, the impending threat of water in town has residents on alert.
Scott Utley, Venice Resident: "He's got a raft tied to his front porch, and he's shooting it over to my home"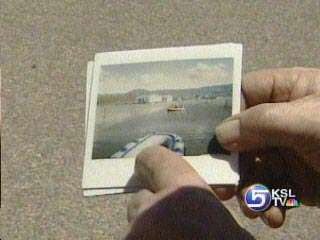 Scott Utley has lived in Venice for 59 years. His neighbor took photos back in 1983, as they watched as the Sevier River rise.
Scott Utley, Venice Resident: "It's not where it runs fast, but it comes in and just sits here In 83 for about six weeks we had water."
That's why crews are sandbagging homes all over Venice. Already 26 houses have a sandbag barrier, just in case the water keeps rising.
Further south in Austin, a small community outside of Richfield, Eugene Davis is widening a ditch to keep flood waters from invading his newly planted crops.
Eugene Davis, Austin Resident: "You get that water sitting on those fields for weeks and weeks like in 83… it caused the water table to come up, we pumped water out of our basement for three months.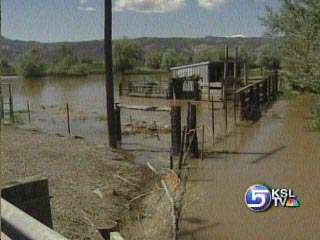 Not only is the Sevier River already running high, but runoff from the local mountains is also causing the river to rise even higher.
Chief Deputy Delbert Lloyd, Sevier County Sheriff's Office: "These other creeks that are coming off the mountain are pouring a lot of water into it so we're just getting bombarded with a ton of water.
×
Most recent News stories