Estimated read time: 6-7 minutes
This archived news story is available only for your personal, non-commercial use. Information in the story may be outdated or superseded by additional information. Reading or replaying the story in its archived form does not constitute a republication of the story.
If you wish to volunteer for the search, you are asked to go to the LDS Stake Center located at 142 W. 200 North in downtown Salt Lake. Volunteers need to be at least 18 years old. Please bring a Photo ID with you. You can also call 205-0038. SALT LAKE CITY (AP/KSL News) -- After a week of nearly constant coverage from local and national media, the family of a missing pregnant woman said the emotional toll was too much and appointed a spokesman Sunday.
Relatives of Lori Hacking continued to cling to diminishing hopes that she may still be alive, but said they couldn't take speaking publicly about it any more.
The move Sunday followed intense efforts to gain press attention, which have wavered in recent days after reports heightening interest in Hacking's husband, Mark, and the possibility he was involved in the disappearance.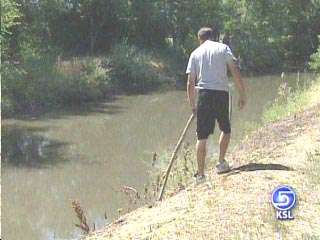 Nevertheless, more than 3,000 volunteers turned out Sunday to search and distribute fliers. Several churches canceled meetings and services so members could participate in the search, part of which was conducted along the banks of the Jordan River.
The turnout was the largest since the woman disappeared. Even the Smart family says they never had this many people turn out to search for Elizabeth. On Tuesday, 1,200 searched, but that number dwindled to a few hundred the following day.
The family and police were very thankful. And searchers took their job very seriously.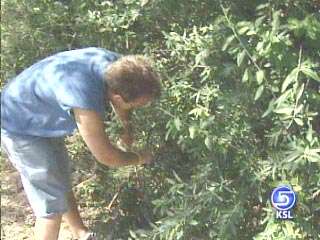 Kent Sievers/ Volunteer Searcher: "We just thought we would help out. Our whole stake has asked for volunteers. There's quite a few of us here."
Kent Sievers attends the same LDS stake as Thelma Soares. He says today officials canceled church so people could volunteer.
"To let them know we care. Hopefully one of us will find what needs to be found."
The itinerary included searching along the Jordan River. Volunteers are well aware of the possibility they may be looking for Lori's body.
Dustin Holt/ Volunteer Searcher: "It is the river, not too close to where she was jogging. So, I don't know." "It does kind of seem like we're looking more for a body, for clothing, like we said. That was the number one thing."
Interestingly, volunteers are specifically told to look for clothing that a woman who has been called an "eyewitness" saw on a jogger Monday morning, even though it may or may not have been Lori.
Dustin Holt: "They said grey sports bra, running pants and running shoes."
The volunteers brought sticks to check under bushes and trees. They're also combing the steep riverbanks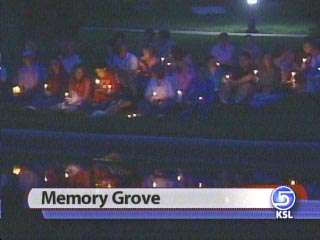 About 200 people attended a candlelight vigil at Memory Grove Park, where the woman's car was found and where it had been presumed that she disappeared while jogging. They lit candles and observed a moment of silence.
Members of both families Lori's and Mark's embraced each other. They stood together during the ceremony some with tears in their eyes, showing the unity they talked about earlier in the day.
The vigil was organized by two friends of the woman, who thanked volunteers and urged them to turn about again Monday morning and continue the search.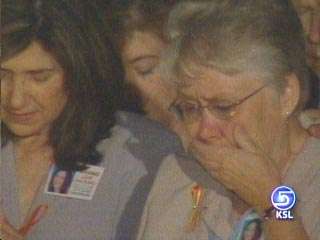 The families of both Lori and Mark Hacking had been holding as many as two news conferences a day since Lori was reported missing a week ago. Relatives hoped the coverage would help bring in volunteers to search for the 27-year-old and circulate her photograph.
But on Sunday, the emotions from a week of unsuccessful searches and the continued investigation into a bizarre series of lies from Mark Hacking had taken a toll.
"We are all exhausted and we feel we need to concentrate our efforts and our energies on finding Lori," Thelma Soares, Lori's mother, said while fighting off tears Sunday morning before a family friend took over as spokesman.
Spokesman Scott Dunaway, a leader in Soares' church, said the family had learned little as far as new developments in the investigation.
Detective Dwayne Baird, a Salt Lake City police spokesman, wouldn't confirm or deny a Deseret Morning News report, citing unnamed sources, that a bloody knife with strands of hair was among items taken from the Hackings' apartment.
"We took a lot of things out of that apartment," Baird said.
Baird said he wasn't sure where those reports came from, but they could have leaked from other agencies assisting Salt Lake City police in the investigation. He declined to name the other agencies.
Baird said police were still waiting on test results from a search of the apartment and surrounding area. He said experts probably haven't gotten a chance to do much work on the samples, which were turned in Tuesday and Wednesday. State offices were closed Friday for Pioneer Day, a state holiday celebrating Mormon pioneers' arrival in the Salt Lake Valley in 1847.
"It's a state lab, so they have other cases they have to work as well," Baird said. "I don't think the world understands we're on a holiday weekend."
Baird said Mark Hacking continued to be a "person of interest" in the case, but was still not named as a suspect.
"This is a guy who has for the last several years lied about medical school. We have to look very carefully at the validity of everything he said," Baird said.
On Saturday, police recovered a clump of dark hair from a trash bin at a gas station less than a block from the store where Mark Hacking bought a mattress before reporting his wife's disappearance last Monday.
Detective Phil Eslinger said police don't know if it was Lori's hair, but responded to the tip from a person who found it.
"We are looking into everything," he said.
Inconsistencies in Mark Hacking's college background and future plans have turned the family's weekly briefings from pleas for help into reluctant defenses. The family said they want to keep the focus on finding Lori, and they're afraid the focus on Mark will detract from those efforts.
"We continue to entertain all possibilities and we are prepared for whatever the outcome may be," said Douglas Hacking, Mark's father. "We would like to think Mark had no part in it. Our love for him has not changed and our ultimate goal is still to bring Lori home."
Mark Hacking, 28, was checked into a medical facility after police found him running naked early Tuesday outside a motel four blocks from his apartment.
Speculation about his credibility was fueled by news that he never graduated from college or applied for medical school. He had told friends and family he was headed to medical school in North Carolina. Lori Hacking vanished days before the couple was to move.
Both Mark and Lori Hacking's parents have said they've visited Mark in the medical facility. Douglas Hacking said his son told him that he had nothing to do with Lori's disappearance.
(The Associated Press contributed to this story)
×