Estimated read time: 2-3 minutes
This archived news story is available only for your personal, non-commercial use. Information in the story may be outdated or superseded by additional information. Reading or replaying the story in its archived form does not constitute a republication of the story.
John Hollenhorst ReportingWe've all learned that one storm or even a series of storms can't end the drought all by itself. But, surely, the end is in sight. Isn't it?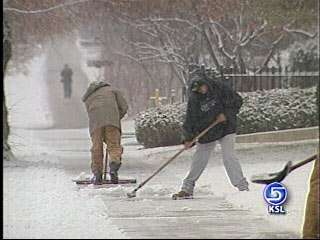 Whenever it snows, we ask ourselves, "is the drought over?" We're still looking for a definitive answer, but things are looking exceptionally good, particularly in southern and eastern Utah. For gamblers, the odds are better than they've been in years.
The snow is a headache for drivers, cops, and those who hate winter. But for our long-term future, it's looking good, according to Randy Julander of the Utah Snow Survey, especially down south.
Randy Julander, Utah Snow Survey: "Well the rich keep getting richer; southern Utah really got hammered."
Even before the latest storm snowpack numbers were 149 percent of normal statewide and 246 percent in Southern Utah. Of course, we'd all be rich if we could predict the future. A year ago, it looked just about as good.
Randy Julander: "The bottom line was last year we started off and had a fantastic snowpack and went dry. We just didn't get any snow the remainder of the winter."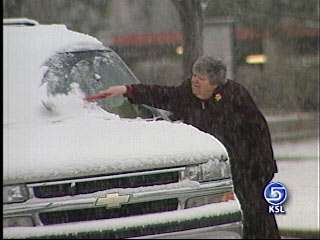 One way of thinking about this is to wonder, 'What is the probability that by the end of the winter we'll have an average or better snowpack?' Well, in northern Utah, you might as well just flip a coin.
A flipped coin has a 50 percent chance of coming up heads. In the Bear River drainage it's only slightly better, a 53% probability the snowpack will end up average or better.
Randy Julander: "Any outcome is still likely up here in the north."
But go south and probabilities are in the 70-80 percent range. And in the Uintah Basin you might as well have a coin with two heads on it! A 97 percent probability, a near certainty, of average or better snowpack on April first.
Randy Julander: "So those two areas really look like it's gonna be a, we just got our happy faces on! I tell you what, it really makes us smile. In the north it's still anybody's guess as to what outcome is possible."
In fact, in southern Utah at least, there hasn't been an early winter this good since the flood years in the early 80's. And the current storm cycle isn't over. Heavy rain is expected in St. George over the weekend.
×
Most recent News stories