Estimated read time: Less than a minute
This archived news story is available only for your personal, non-commercial use. Information in the story may be outdated or superseded by additional information. Reading or replaying the story in its archived form does not constitute a republication of the story.
(Baghdad, Iraq-AP) -- Some Iraqis in Baghdad have turned their displeasure with the regime on a statue of Saddam Hussein in a central square.
As a crowd of dozens of Iraqis gathered at the base of the statue in Firdos Square, three men using a ladder scaled the statue and attached a thick rope, frayed at one end, to the image of Saddam.
Others found a sledge hammer and began pounding away at the base, taking turns at chipping stone off the statue's pedestal.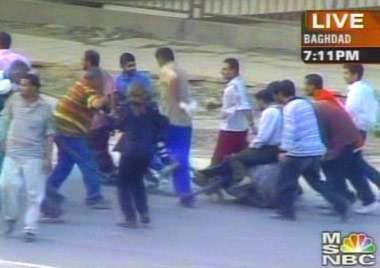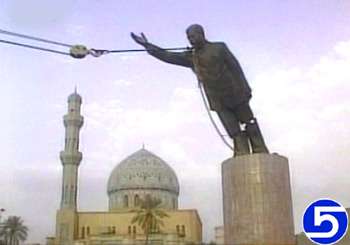 ×
Most recent News stories