Estimated read time: 4-5 minutes
This archived news story is available only for your personal, non-commercial use. Information in the story may be outdated or superseded by additional information. Reading or replaying the story in its archived form does not constitute a republication of the story.
UMM QASR, Iraq (AP) -- Tons of desperately needed food and water reached this port city escorted by attack helicopters and a minesweeping ship, but the people it could benefit most -- 1.3 million residents of nearby Basra -- remained under siege Friday and under fire from Iraqi fighters.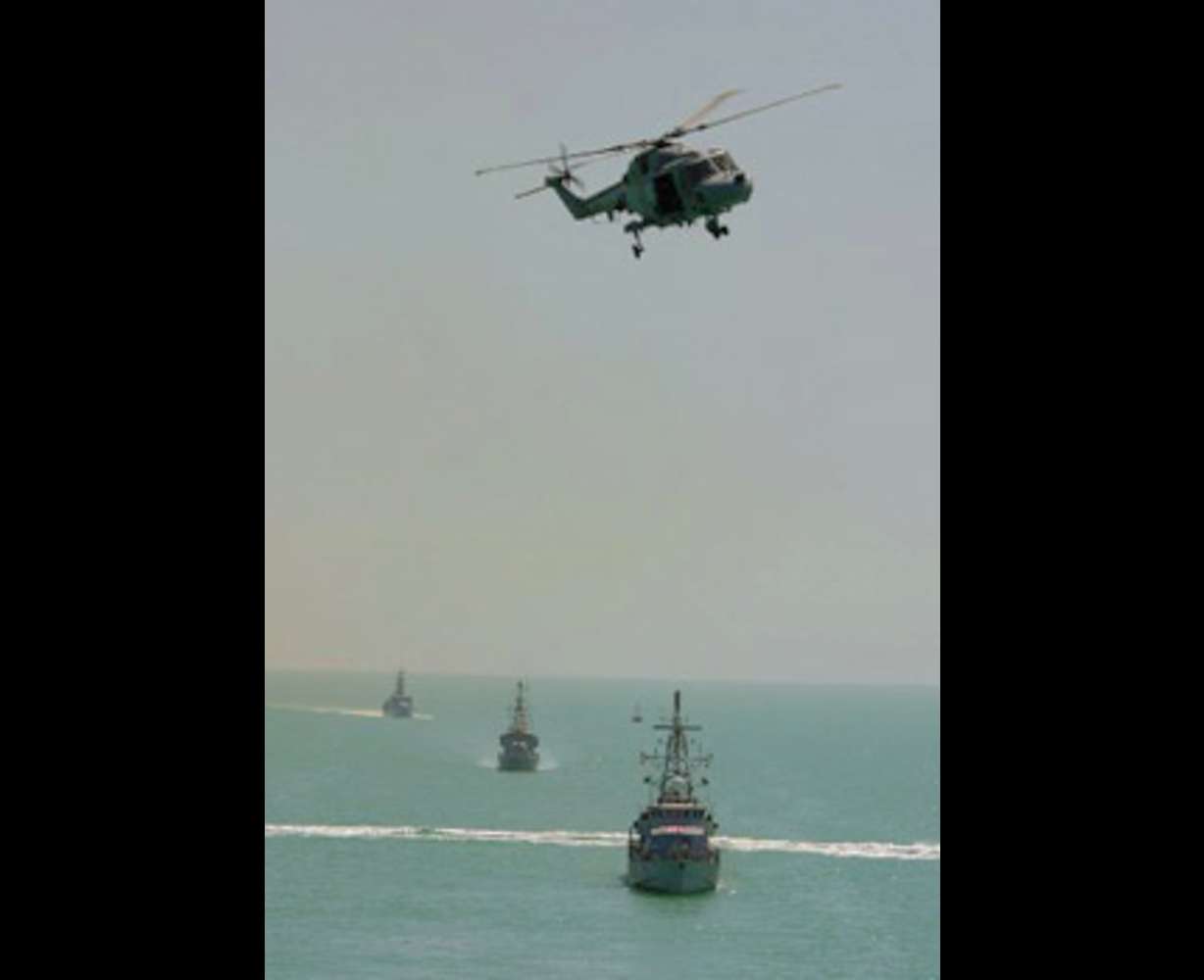 Iraq's second-largest city, just 20 miles north of the port where a British supply ship delivered water, rice, powdered milk and other humanitarian aid, was encircled by British forces.
When about 1,000 residents tried to flee Basra to find food on Friday, Iraqi paramilitary forces fired on them with mortars and machine guns, British military officials and witnesses said.
Women and children were targeted as they ran across a bridge leading out of the west side of Basra, according to a British pool report. Wounded civilians were taken to a British regimental aid facility, where the sobbing husband of one slightly injured woman offered repeated thanks, the report said.
Before the mortar and machine-gun fire started, more than 1,000 other Iraqis had escaped the city via the bridge. They greeted British forces with pleas for food and water, and with cries of "Down with Saddam," the pool report said.
"Here perhaps are the first pieces of evidence of Iraqi people trying to break free," said Col. Chris Vernon, a British military spokesman. "And clearly the militias don't want that. They want to keep their population in there, and they fired on them to force them back in."
Britain's 7th Armored Brigade opted to withhold fire during the attack, fearful that they might hit civilians, said Lt. Cmdr. Emma Thomas, spokeswoman for British forces in the Persian Gulf.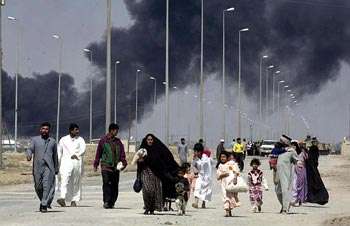 Inside Basra, electricity and water supplies remain cut off. Many residents have been forced to drink contaminated water, raising the possibility of widespread cholera and diarrhea, and U.N. Secretary-General Kofi Annan has called for "urgent measures" to prevent a disaster.
British forces have ringed Basra in an effort to eradicate units loyal to Saddam Hussein while clearing a path for the aid. Earlier this week, British officials reported that some civilians in Basra had turned on the Iraqi forces.
The desperate need for aid was demonstrated in the southern Iraq border town of Safwan, where two trucks carrying aid from Kuwait were quickly overrun Friday in a near riot. Some 500 people emptied the trucks of bottled water, cheese and other food in barely 10 minutes, just as they had when a similar delivery arrived two days earlier.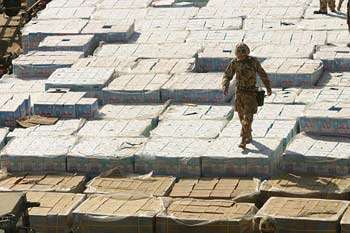 The flow of humanitarian aid through the key port of Umm Qasr started with the arrival of the British supply ship Sir Galahad, which navigated mine-laden waters to deliver 100 tons of water and 150 tons of rice, lentils, cooking oil, tomato paste, chickpeas, sugar, tea and powdered milk.
The Galahad followed the British mine-detecting ship HMS Sandown up a 200-yard wide channel along the 40-mile route from the Persian Gulf to Umm Qasr. A U.S. Naval patrol boat protected its rear, while two Kuwaiti patrol boats and attack helicopters provided an escort.
A new source of fresh water in southern Iraq was expected this weekend. Lt. Gen. Ali al-Momen, head of Kuwait's Humanitarian Operations Center, said Kuwait will begin pumping 1.5 million liters of fresh water daily to Umm Qasr.
And a seven-truck convoy of medical supplies was headed Friday to Baghdad, the target of daily bombings since the war began March 19. The trucks departed from Amman, Jordan, carrying anesthetics, antibiotics, pain killers, blood and bandages dispatched to the Iraqi Red Crescent, said the official Jordanian news agency.
Looking ahead, a U.N. food agency appealed Friday for $1.3 billion to help feed the Iraqi people for six months as part of potentially the biggest humanitarian operation in history. The United Nations is asking for a total of $2.2 billion.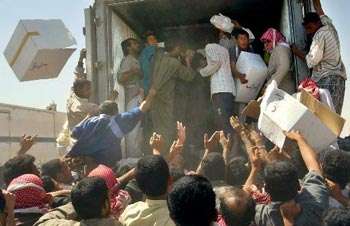 The World Food Program estimated most Iraqis will run out of food in May. Some 60 percent of Iraq's 22 million people -- about 13 million people -- are totally dependent on food handouts. The British government announced it would contribute $102 million to the U.N. fund.
The operation aims to feed refugees through cross-border operations, then move into the country to deliver supplies, and ultimately to help Iraqis feed themselves. The agency expects to move 1.76 million tons of food into Iraq over the coming six months.
(Copyright 2003 by The Associated Press. All Rights Reserved.)
×
Most recent News stories