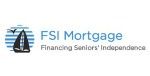 This story is sponsored by FSI Mortgage.
Middle-age adults may never have had more on their plates than today. Last year, a Pew Research Center analysis showed that young adults (ages 18 to 34) are slightly more likely to be living with their parents than being in any other living arrangement.
If they don't have grown children, adults in the middle of their lives may still be raising younger children, taking care of their financial and social needs and hoping to help them through college.
Meanwhile, those same middle-age adults, primarily between the ages of 40 and 59, have the concerns of their own parents on their minds. Pew wrote about this "sandwich generation" in 2013, noting that they are being "pulled in many directions. … 38 percent say both their grown children and their parents rely on them for emotional support," and 15 percent are financially helping both their parents and grown children.
With these emotional and financial pressures, adults with retiring parents should take the time to find out what their parents will need and decide what they can actually do to help them, ideally before their parents have left the workforce and are on fixed incomes. Here are some tips for members of this "sandwich generation" as they navigate this territory.
Talk openly with your parents
While most people have been taught not to talk about other people's finances, especially their parents', this time of life requires an about-face. Some adults may suspect that their parents will have to do some serious belt-tightening in retirement, and even those who feel sure their parents are in good financial shape may be surprised to learn that Mom and Dad are not as well off as they imagined. But the only way to be prepared to be of help for older loved ones is to get the facts. Make clear you're not trying to be nosy or intrusive but that information is crucial to make things easier for everyone in future months and years.
This applies as much to financial plans such as savings, retirement accounts, mortgage information and so on as it does to end-of-life plans like wills, trusts and funeral arrangements. The more you know, the more you can help and the less you will need to worry.
Secure living arrangements
Plan with your parents where they will live and agree on signs that will indicate to all family members involved — include all siblings in the process — when they may need to move. They may be able financially and physically to stay in their family home for many years, and after some time with some help (whether that's family or paid care), or they may need to progress to assisted living facilities. Decide what options would be preferable for them at what stages and what adult children can do to help at each stage.
If the family home is paid for or has enough equity, having parents take out a reverse mortgage to bolster monthly income may be a good idea.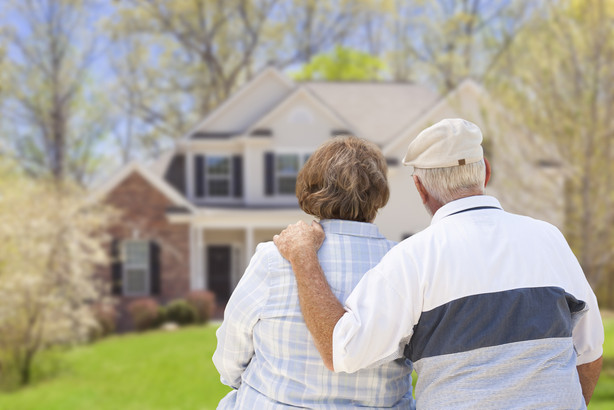 Look into insurance options
As parents age, they will likely face increasing health problems; they may need in-home medical or other care, or they may spend their last months or years in skilled nursing facilities. As Rick Pendykoski wrote for Forbes, if you or your parents haven't bought insurance to cover these different scenarios, "you could be paying through your nose for even the most basic retirement expenses later."
Decide how much you can help — and draw the line
Sit down with your spouse and consider again your budget and retirement savings and plans, now also keeping in mind the needs of your parents. Many experts agree that adults shouldn't go into debt or reduce their retirement savings to help pay for their children's college degrees, and they say the same about helping retired parents. Take a serious look at how well you're saving for your retirement and know where you will have to draw a line at helping aging parents financially, and stick to that line.
Seek professional advice
This may be particularly needed when you know your ability to help parents financially will be limited. As soon as possible in the process, if it's clear it will be necessary, ask friends for recommendations for a good financial adviser who can give input on "insurance, debt repayment, projected expenses, retirement plans or other financial vehicles," as Pendykoski wrote for Forbes.
Schedule a consultation with FSI Mortgage to find out more about how a reverse mortgage can help your parents live out their retirement years in comfort.
Above all, keep lines of communication open between yourself and aging parents as well as yourself and a spouse and any siblings or other family members involved in the process. Check in regularly on how everyone is doing, emotionally and financially, and be assured that your efforts will pay off.
0 Pending Comments
Sorry, we are not accepting new comments on this story, but if you have more to contribute please email
newstip@ksl.com
Showing of 10 comments
Sorry, we are not accepting new comments on this story, but if you have more to contribute please email
newstip@ksl.com