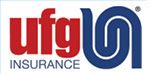 This story is sponsored by UFG Insurance, protecting the simple— and complex— things in life since 1946. Learn more at ufgSolutions.com.
"An insurance policy is essentially a safety net," explains Chief Financial Officer Dawn Jaffray of United Fire Group (UFG). "Life is unpredictable and you trust your insurance company to be there at a future point when you might need them."
With 27 years of industry experience, Jaffray understands how important a balance sheet is in determining a company's financial strength. "If a company doesn't have a strong balance sheet—one that can withstand major catastrophes, difficult insurance cycles and financial markets crashing—it might not be able to hold up its end of the contract," she says.
When evaluating an insurance company, Jaffray offers several financial measures to consider:
Third-party rating agencies, such as A.M. Best Company: provide an independent opinion on the financial strength of an insurance company
Risk-based capital: shows the minimum amount of capital that an insurance company is required to have to support its overall business operations
Policyholder surplus: shows the difference between a company's assets and liabilities
Claims reserves: shows the funds set aside for the future payment of claims that have been incurred but not settled
Whether you are shopping for insurance for your business, home or car, Jaffray encourages you to take the time to do a little research. Visit the company's website to read its press releases and review its financial facts. You'll be glad you did when the unexpected happens. To learn more about how UFG can provide insurance protection for your business, home or car or to find an agent near you, visit ufgSolutions.com.
A publicly traded multibillion-dollar company, UFG holds a financial strength rating of "A" (Excellent) from A.M. Best Company. It has a strong consolidated balance sheet and income statement, with over $4 billion in assets, $857 million in statutory surplus and $942 million in revenue.
In 2017, UFG was named to Forbes' "America's 50 Most Trustworthy Financial Companies" for the fourth consecutive year, reflecting a commitment to accounting transparency. UFG is one of only 10 companies on the 2017 list honored for displaying "consistent trustworthiness."
©UFG 2017. All rights reserved.
0 Pending Comments
Sorry, we are not accepting new comments on this story, but if you have more to contribute please email
newstip@ksl.com
Showing of 0 comments