Estimated read time: 2-3 minutes
AMERICAN FORK — Tabitha's Way food pantry in American Fork says donations are down at the same time that demand for food assistance has gone up.
"We're totally out of rice and beans," said Mike Criddle, a service missionary for The Church of Jesus Christ of Latter-day Saints.
Criddle has volunteered at the food pantry for four months.
"The biggest thing that I've noticed is, when we first started, there was a lot of food, and we've seen the food supplies dwindling and dwindling," he said.
Criddle said the shelves are getting empty in certain areas, like dry goods and boxed meals.
---
Some of them, it's hard for them to come and have to ask for food. So, of course, we do our best to make them feel comfortable.
–Kara Smith, outreach coordinator at Tabitha's Way
---
"With inflation, with all the stuff that's happening economically, the demand has gone up," Criddle said.
Tabitha's Way is seeing a surge in new families stopping by for assistance.
"It means a lot," said Tyler Glade, who received food for the first time on Friday. "It's really helpful for our family."
In July, Tabitha's Way served 156 new families for a total of 1,107 families. Normally they've seen about 65 new families a month so far this year.
"Everything's more expensive now," Glade said. "Gas, food. We've got a kid on the way."
The pantry said that summertime is already a slow time for food donations and that it's coinciding with increased demand this year.
"We're at an all-time low right now on our boxed meals and foods like that," said Kara Smith, the pantry's outreach coordinator.
Smith said they are serving about 1,200 children every month and that families are struggling.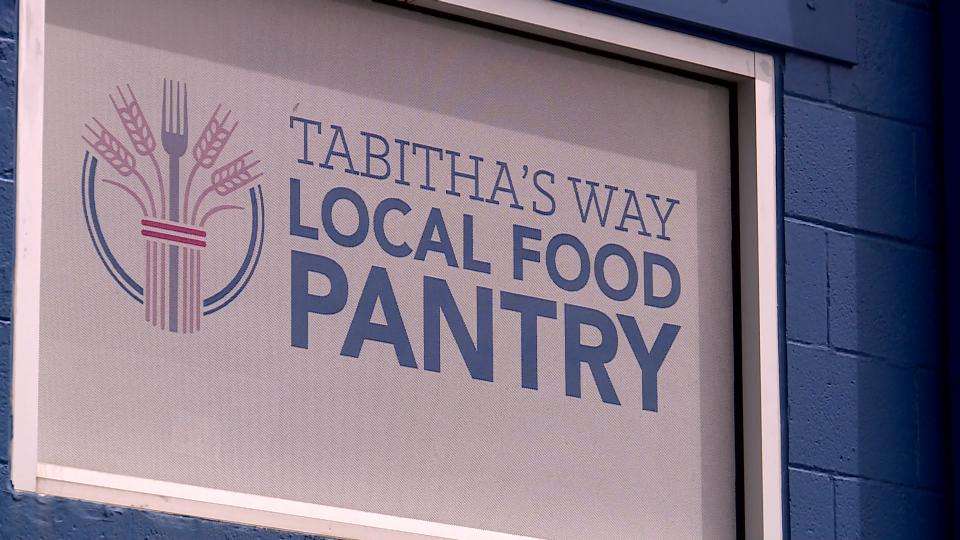 "I can see it in their faces," she said. "It's totally normal. It's happening to a lot of people right now. People that have never needed to ask for the help are having to do that now."
Another change the pantry's seeing: Instead of needing food assistance for the normal four weeks, families are now needing help for six to seven weeks.
To help meet the demand, Tabitha's Way has planned a back-to-school food drive for this Saturday, Aug. 13, from 9 a.m. to 11 a.m. at its American Fork location at 920 East State Road, Suite K.
The pantry needs healthy snacks like trail mix, dried fruit, nuts, crackers and jerky. They are also requesting boxed meals like Rice-A-Roni and Hamburger Helper. Condiments, cereal, pancake syrup and peanut butter are also needed.
For more information on how to help, click here.
×
Most recent Home & Family stories