Estimated read time: 4-5 minutes
With the thermometer steadily dropping and sunlight hours most certainly waning, the coziest (read: most indoor) time of the year is officially here. And if you're not looking forward to all those days spent inside your home, it might just be time for a few upgrades. From lighting to flooring and everything in between, you can change the way you walk around your home – for the better, of course! Choose one or all five of these upgrades and you'll be feeling cozier and less cooped up in no time.
Radiant floor heating
If you've never found yourself walking around your home just because it feels so good to do so, you probably don't have radiant heating in your floors. Radiant heating works to warm objects in a room – like walls or floors – rather than the air.
There are obvious advantages to radiant floor heating – and if you've ever stepped out of a shower onto a cold tile floor, you probably already know of one. But other than your feet feeling luxurious with every step, you'll also save a little money in the long run too. According to Energy.gov, radiant heat is more efficient than forced-air heat because the heat isn't lost as it travels through the ducts. Additionally, radiant heating won't spread allergens throughout your home because it doesn't use air to disperse heat.
Automated lighting
It's no secret that home lighting has come a long way in recent decades. From LED bulbs that are long-lasting and energy efficient to creative solutions like under-cabinet and recessed lighting that illuminates every corner of your home. Now, lighting can change the way you actually walk around your home. By installing smart lighting with motion sensors, you can keep yourself from flipping a light switch ever again.
Lutron provides smart light switches with motion sensors, which are perfect for high-traffic areas or those you tend to walk through with full arms (mud rooms, entryways, kitchens, etc.)
If you already have smart lighting installed in your home, you may be able to add on a simple motion detector feature and start walking differently – and more illuminated – around your home.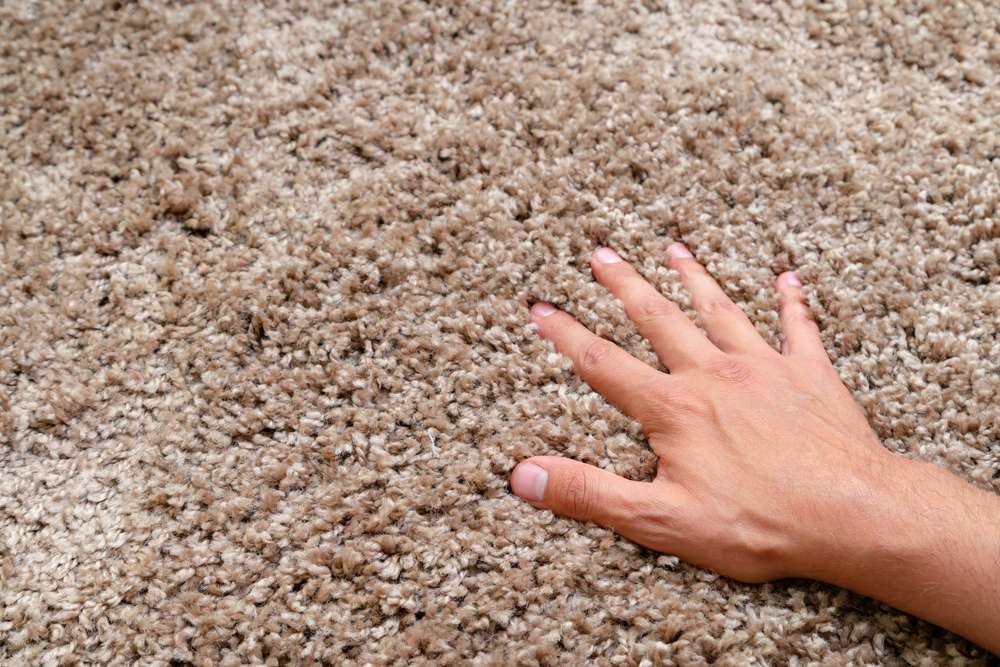 Carpet conditioners
There's nothing cozier than warm, high-quality carpet underfoot. But if your carpet isn't feeling as soft as it once did – or worse, it's become crunchy and scratchy after cleaning or from use – it could probably use a good conditioning.
If it's been a while since you've had your carpet professionally cleaned, it might be best to start there. Request that your professional use a carpet conditioner to ensure a softer, fluffier result your feet (and back and arms and legs) will love.
Of course, if you're feeling your carpet's age as you walk through your home, it might be time to upgrade to something softer and more luxurious. Giant Carpet One has thousands of options for every home, style and budget. Visit Giant Carpet One for a list of locations throughout Utah.
Intercom system
If you're less interested in changing the way you walk around your home and more interesting in walking around it less, you might want to invest in an intercom system. Lest you think that means hard wiring your entire house, rest easy; today's smart home solutions make an intercom system easier and more cost-effective.
According to Better Homes Guides, Amazon's Echo Show is a sure bet if you want a device that connects with video and audio to other areas of the home. If you're looking for something a little more basic, Amazon's Echo and Echo Dots provide a drop-in feature that functions like an intercom.
Robotic vacuum
While it might literally change the way you walk around your home (get used to hopping over your little cleaning buddy), a robot vacuum will make walking around your house more pleasant any time, because it keeps the crumbs, dirt and debris pleasantly off the surface of your floors.
Popular Mechanic recommends the Shark AI Robot Vacuum, eufy BoostIQ30C RoboVac and iRobot Roomba 675 to continually keep your flooring clear of dust bunnies, pet hair and kiddie crumbs.
If you're ready for a flooring update that will have you falling in love with your home all over again, head over to Giant Carpet One to explore thousands of options, including carpet, wood, luxury vinyl, tile and more. They can help you find a solution for your flooring that will fit your lifestyle at home.
×