Estimated read time: 6-7 minutes
This archived news story is available only for your personal, non-commercial use. Information in the story may be outdated or superseded by additional information. Reading or replaying the story in its archived form does not constitute a republication of the story.
SALT LAKE CITY — April is National Donate Life Month, a reminder of the healing gift of organ donation. In Utah alone, more than 800 people are waiting for either a kidney, liver, pancreas, heart or lung transplant. As two longtime friends learned, you don't have to be a perfect match or a match at all, to help a friend or loved one get a new lease on life.
Needing a transplant
Though this is the first time Jeff Wood, Kory Taylor and Bruce Madsen have all been together in person, they share a lifetime bond through living organ donation.
Madsen's kidney function was declining after being on a high dose of antibiotics in 2017 for a staph infection on his spine, followed by quadruple heart bypass surgery only six months later.
"It had dropped down to 10%," the 61-year-old explained. His quality of life was also declining. He woke up in the middle of the night feeling nauseated, started retaining water, and had a hard time even walking without taking a rest.
"Then there was aches and pains. (My) body just didn't feel like doing things," Madsen explained. "Even the simple things (are) hard."
When Wood learned of his longtime friend's condition, his mind immediately turned to his 8-year-old grandson Kelson Wood. "He's had two heart transplants since then and thankfully, those have sustained his life," he said, expressing deep gratitude for the selfless people who helped spare his grandson's life.
Paired exchange program
Wood wanted to pay it forward by helping Madsen, but his kidney wasn't a good match. He learned he could still help his friend by donating to someone else through a paired exchange.
"And then their intended recipient gets credit for that and then they will get a kidney payback from the system," explained Dr. Donald Morris, a nephrologist and Intermountain Healthcare's kidney transplant medical director.
Morris said the National Kidney Registry helps match the best donors to their recipients. "We feel that that is going to lead to improved longevity of that kidney and hopefully a kidney for life for the recipient," he said.
Wood donated last October, bumping Madsen up on the waitlist until Good Samaritan donor Kory Taylor of Spanish Fork came along, who was a perfect match for Madsen.
"When I lay my head down on the pillow, if I can impact someone's life, just in the slightest and give them a better life, that's what matters in the end of the day," Taylor said.
On Feb. 26, Madsen got his new kidney and immediately felt better. He said he wasn't nauseated or sick. "That was such an awesome feeling. I didn't know that I'd ever feel that again," Madsen described.
Even though Wood's kidney did not go directly to his friend, Madsen, he says it was still a success. "It was so worth it! His life has changed forever," he said.
"It just snowballs from there, because my donation helped one person, but then like his friend donated it to somebody else and it just snowballs — it gets bigger and bigger and then you can impact hundreds, if not thousands of lives, and that's what matters," Taylor said.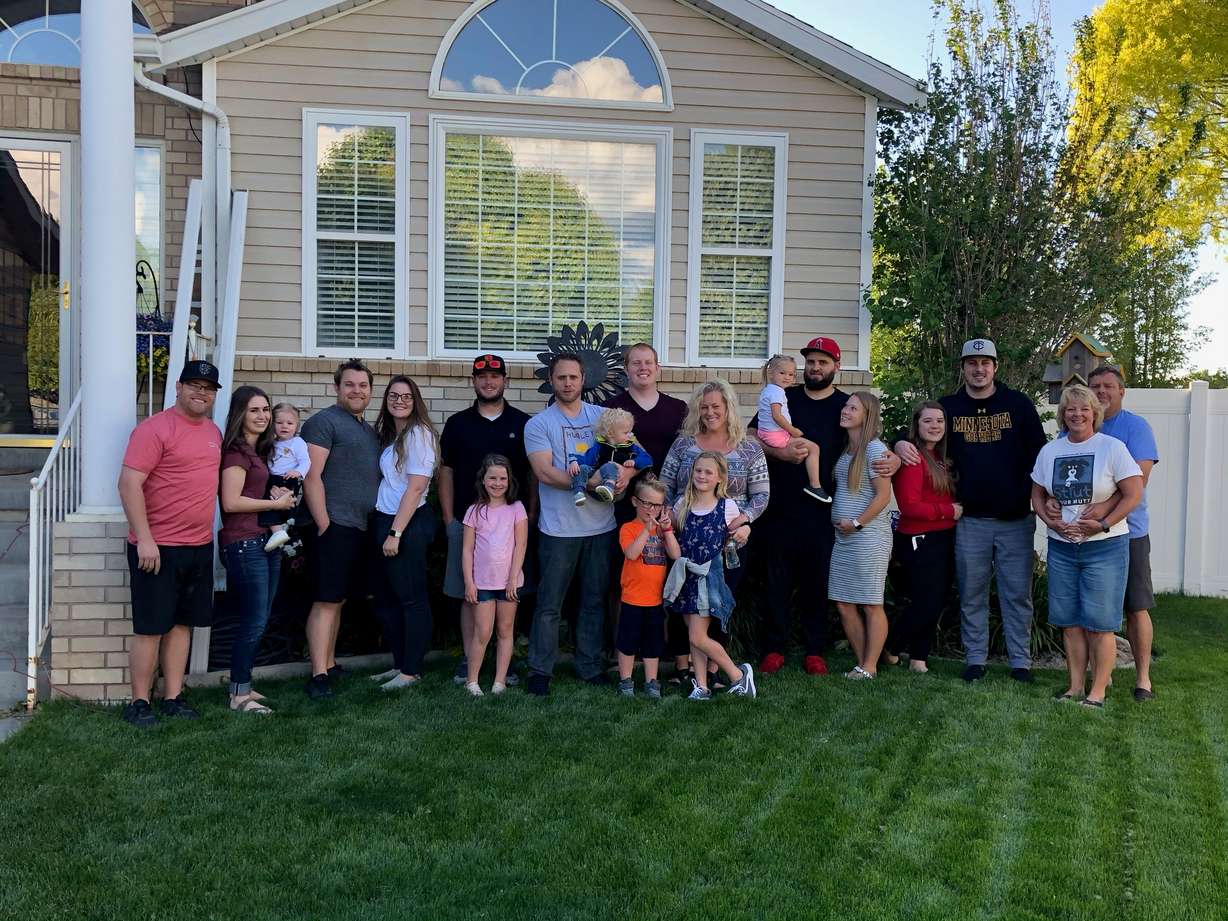 Living donation
Morris urges those who are healthy to consider donating. He says studies show living donations last twice as long as deceased donations.
"In general, it's going to double someone's life expectancy that has kidney failure," Morris explained.
Morris said those who get a kidney transplant are able to lead a normal life that they could not on dialysis. He applauds everyone who is considers donating. "It's really a selfless, priceless gift," he said.
"If you have a friend or a loved one who needs a kidney transplant, you don't have to be a blood relative, you don't have to be a perfect match for that individual and in fact, because of the paired exchange program, you don't need to match that recipient at all," Morris said. "We can put both the recipient and the donor into the system and then we will find a compatible organ for the recipient."
Although Wood wanted to help Madsen all along, he imagined Madsen would find a match very quickly. "He's got lots of friends and I thought that would be an easy match to find somebody to do that. It wasn't the case," Wood explained.
After doing the initial testing, Wood got a call only a week later informing him that he would be a good candidate for living organ donation.
"Because of my blood type which was extremely rare, the potential for me to participate in helping Bruce get that kidney was a very good possibility," he said. "I was just so glad that they gave me the opportunity and I was really shocked it was me!"
Wood said it was a humbling and emotional experience to be able to help his longtime friend. Not only did he help save Madsen's life, but his donated kidney also went to save another individual's life.
"I would just say, please consider it. Dig deep in your heart," Wood said. After about only six weeks, Wood said he felt back to 100%.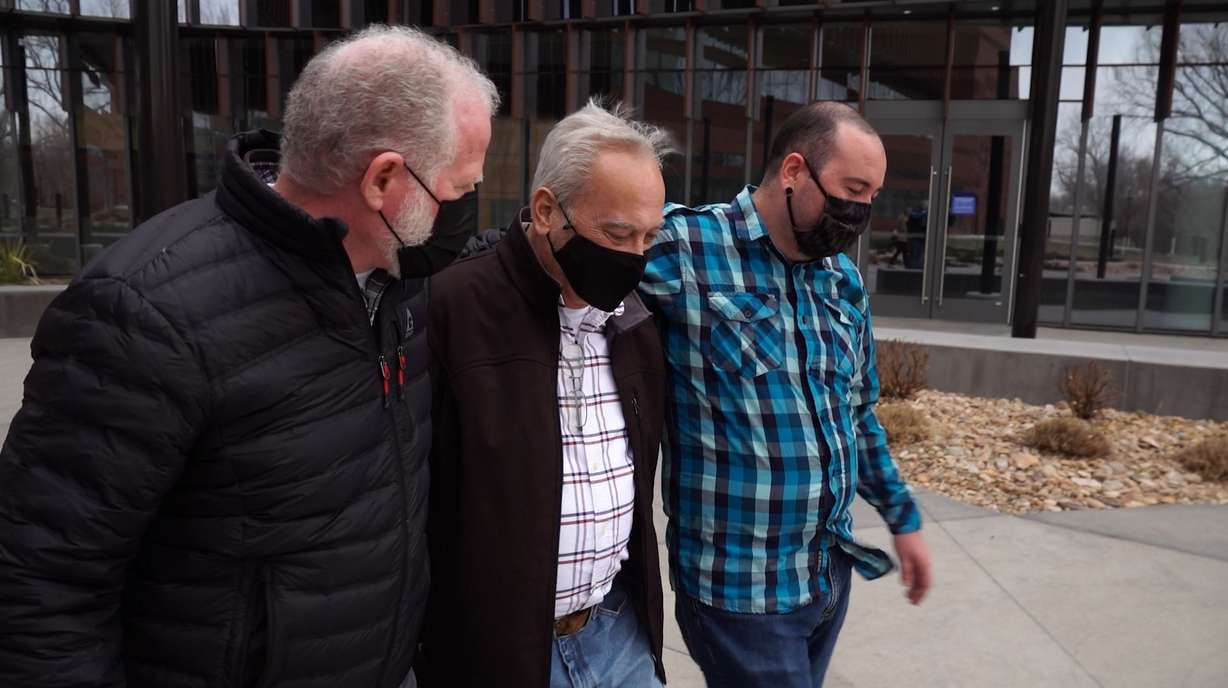 Consider donating
Taylor didn't even know he could be a living donor until he searched it on Google. Through the process, he's come to understand how easy it is to take good health for granted. He was happy to give up one of his perfect kidneys to benefit a stranger. "Something so small to me can impact someone's life so greatly," he explained.
Taylor now has plans to donate part of his liver in a year to help an infant or grown adult. "As long I can give someone else a better life, I'm going to take every avenue I can and try everything I can to make it happen," he said.
Madsen can't begin to describe his gratitude for both Wood and Taylor. "Words don't explain," he said. "I'd do anything for these gentlemen."
He says it's hard to comprehend how someone who isn't even family would do something so generous for him. He feels deeply indebted to them.
"I'm very appreciative of the gift they've given me. It took two of them to do this and without either one of them, I'd still be at a 10% functionality," Madsen said.
Madsen now looks forward to a fulfilling future ahead of him with his four children and six grandchildren with another on the way.
Intermountain Transplant Services at Intermountain Medical Center is the only program in Utah to be part of the National Kidney Registry. NKR finds the best matches for kidney recipients from the largest pool of living donors across 100 organ transplant centers in the country. To sign up to be an organ donor, visit IntermountainHealthcare.org/DonateLife.
×
Photos
Related links
Related stories
Most recent Your Life - Your Health stories