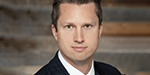 This story is sponsored by Joe Griffin, CEO TrueNorth Wealth.
Every day, physicians demonstrate selflessness, grit, and dedication in their places of work. Hospitals and clinics everywhere are full of doctors who are faced daily with rigorous schedules, long hours, and high-pressure situations. These men and women are essential in the health and happiness of our society.
This past year, we have, once again, experienced the powerful influence of doctors. In the fight against COVID-19, doctors have been on the front lines. They risk their own health and safety as they continue to selflessly serve and show compassion to those in need. This Doctors' Day, we extend extra gratitude to our physicians: men and women who have always put the needs of others over their own and who continue to lead the fight against the coronavirus pandemic.
This time last year, the world was shutting down. Many Americans began to work from home, and almost everyone started "socially distancing" themselves from others. Although fear paralyzed much of the nation, our doctors did not skip a beat. In fact, they displayed heroism in the face of mass anxiety. Even with limited resources, extended hours, and ever-changing working conditions, the physicians of America continued to care for patients in every circumstance. As the virus spread, doctors in highly impacted areas faced even more challenges, including full hospitals, limited staff, and inadequate supplies. They saved countless lives while risking the health of themselves, their families, and their loved ones.
Now, after over a year of battling this virus, we rely on doctors as a voice of calm assurance. They stand as a voice of authority that patients trust, thus becoming essential in slowing the spread of COVID-19 and the world's return to normalcy.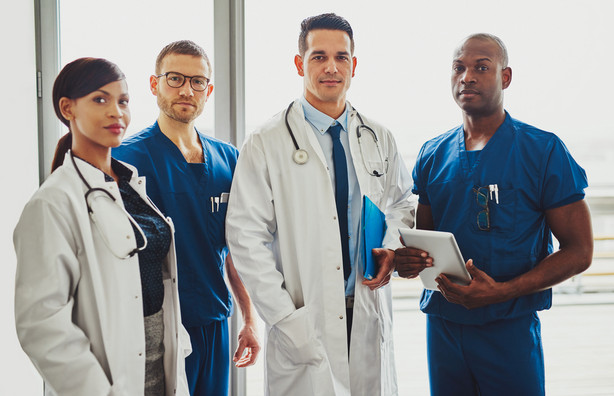 What motivates these women and men to consistently place others' needs above their own? Although each has a different story and different reasons for entering into the medical field, you will find one desire that typically underscores all other motivations: an innate desire to help others. Their dedication to this cause runs so deep that they are willing to take on massive amounts of debt, go to extra years of schooling, work long and tiring hours, and take a physical and emotional toll on themselves– all for the sake of putting the patient first.
Although today is National Doctors Day, this article would be lacking without the mention of all of the other amazing healthcare professionals and staff that make enormous contributions to our wellbeing, especially over the past 12 months. Each one of you do amazing work and are so valued and needed in our society; today we pause and thank each one of you!
During these unprecedented times, when doctors and nurses are more essential to our society than ever, we extend sincere gratitude to all of our selfless, hardworking medical community! Thank you, for your expertise, service, selflessness, and sacrifice!
×