Estimated read time: 5-6 minutes
This archived news story is available only for your personal, non-commercial use. Information in the story may be outdated or superseded by additional information. Reading or replaying the story in its archived form does not constitute a republication of the story.
This story is sponsored by KSL Cars.Your next car is waiting. Search Utah's largest selection of new and used cars.
About the author: Having owned everything from a DeLorean to an E46 M3 to a Toyota Land Cruiser, Jason Bell is a lifelong car enthusiast who loves sharing his passions as a teacher, writer, speaker and social media manager. Contact him at cinnanekbell@gmail.com.
When it comes to a healthy, growing economy, Utah is second to none. Routinely ranked number one for business in the United States over the past 16 years by Forbes, Utah has become the epitome of economic growth — particularly along the I-15 corridor known as "Silicon Slopes." As the local economy has grown, so has the car community. Many young, successful entrepreneurs in the state have taken to buying their dream supercars — whether that be Ferraris, Lamborghinis, McLarens, Porsches or others.
Fortunate to be on the ground floor of many successful Utah startups, entrepreneurial brothers Jon and Mike Soldan saw a market that needed to be filled. After years of dreaming about the fun and excitement that motorsports bring, Jon and Mike came together to create their own motorsports lifestyle brand: 118 Racing.
118 Racing: Representing the growth of Utah
The Soldan brothers have found great success in sharing their lifestyle clothing brand. Founded in 2019, 118 Racing has become ubiquitous with the motorsports scene in Utah. Given this newfound presence in the Utah car community, they have seized opportunities to not only share their love of motorsports with the public but also to make a difference, organizing and co-sponsoring charity events like Born4Fast Toy Drives and the Spanish Fork Airport's Utah Festival of Speed.
Their good fortune has led to the curation of a diverse array of vehicles, all centered around celebrating motorsports. The 118 Racing fleet has everything from fast cars, trucks and Jeeps, to side by sides, motorcycles and other off-road machines.
"We love the community and the people that these cars have connected us to," said Mike. "We hope to continue to bring people together for fun, charity, and representing how amazing Utah's economy is."
"The love of all things motorsports is what the 118 brand is all about," said Jon.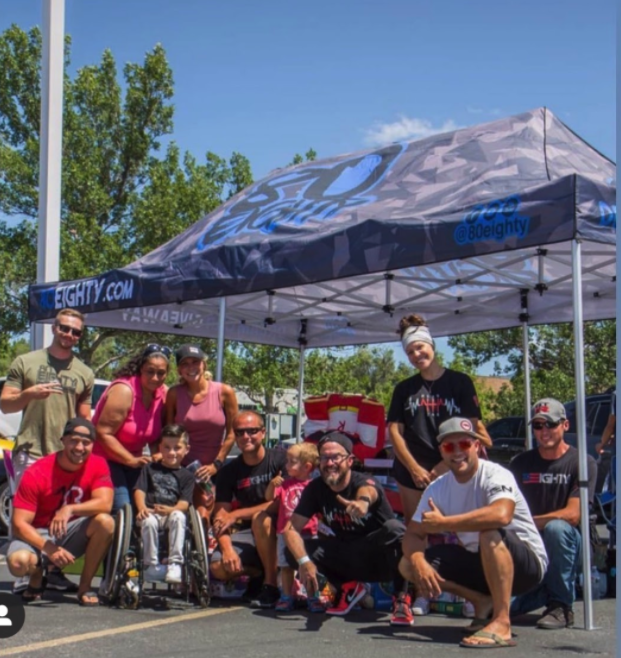 The success of the Soldan brothers
Born and raised in Utah, Jon and Mike have found that Utah isn't only the best place for business, but so much more — including a top-notch group of motorsports enthusiasts.
"There is no place that can compete with everything Utah has to offer," said Jon.
Since they could walk, Jon and Mike have been obsessed with anything that has wheels. Early on that meant biking in a pre-developed Corner Canyon trail system or moto-crossing open fields and rocky terrain. Since those childhood days of biking their appetite for speed and thrills has continued to grow. Now, the brothers are part of the rapidly growing Utah supercar community.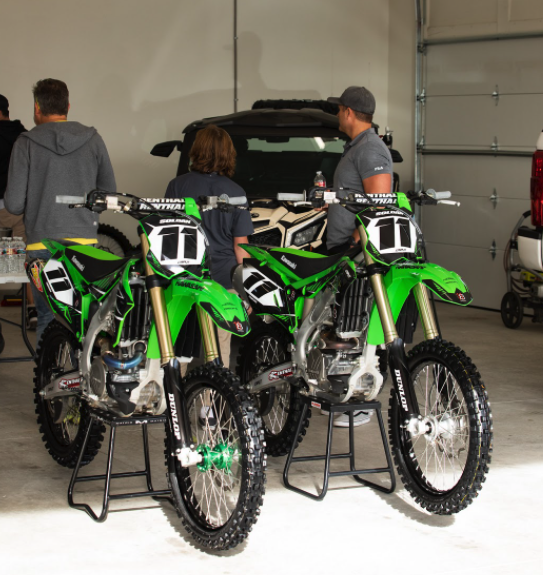 After graduating from the University of Utah, the Soldan brothers quickly became inseparably intertwined with the Silicon Slopes world. Having opportunities to be leaders at well-known Utah tech firms like Pluralsight, HealthEquity, Entrata and more, the booming Utah tech scene enabled them to jump headfirst into the world of supercars.
Jon, a Utah Business 40 under 40 award recipient said, "The job opportunities in Utah are unrivaled and the skill sets that we have here made Utah the greatest place to have a company on Earth."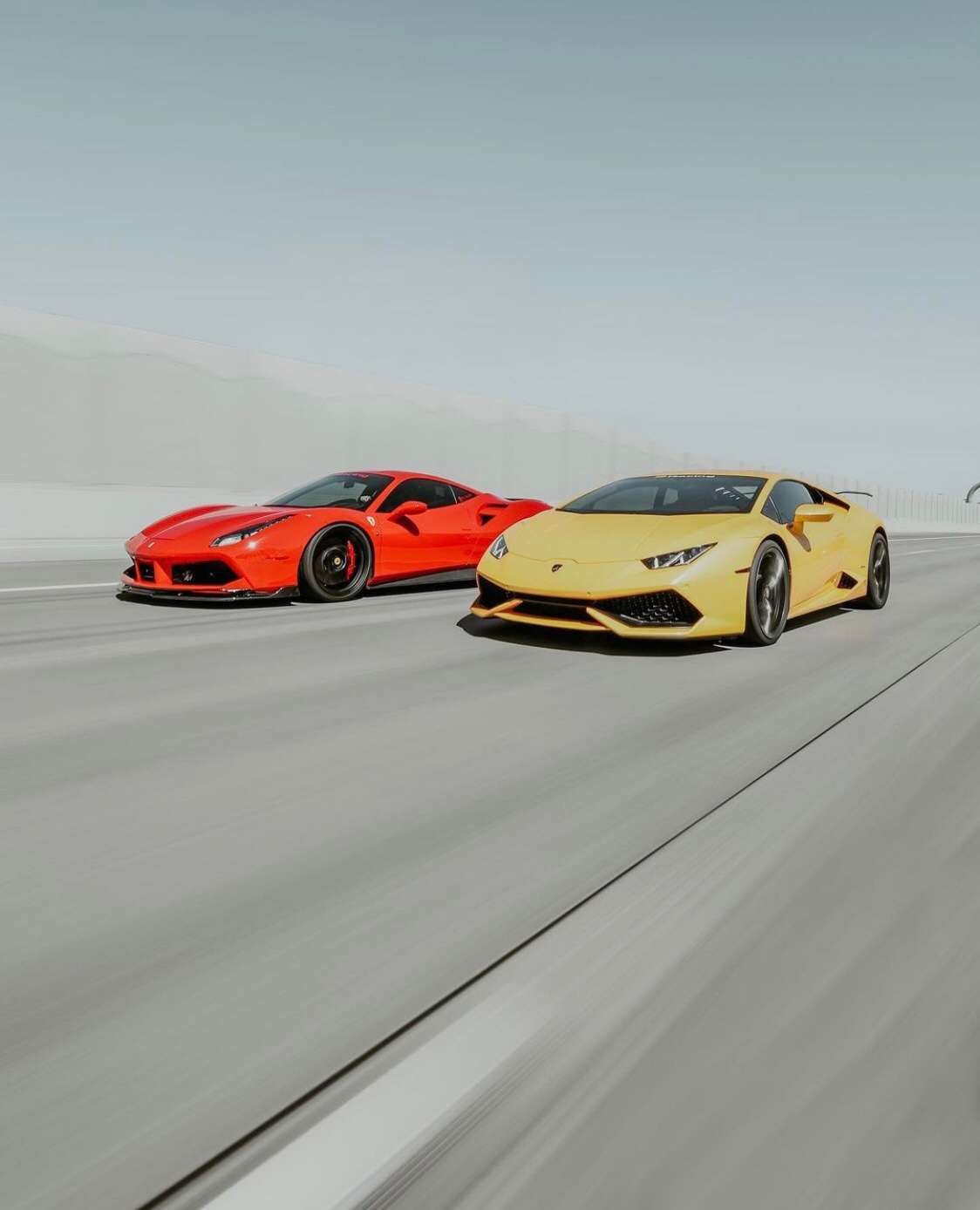 Future of the Utah motorsports and supercar community
When it comes to the future of the motorsports and supercar community in Utah, the potential has never looked brighter. Where other states have struggled, Utah has found ways to succeed.
Even with car sales down nearly 20% nationwide, Utah has seen an explosion of sales during the pandemic of 2020, with some dealerships even exceeding their hopes for September and October. New and used, it's hard to keep cars on the lot. This is partly due to supply being cut because of COVID-19's impact on suppliers and manufacturers. But as supply has dwindled, demand has increased, and with more than 45,000 used cars on KSL Cars, it seems sellers have seen an opportunity as well — with some finally able to achieve their goal of supercar status. "It's exploded. The growth has just been amazing," said Jon.
118 Racing isn't alone in this growth, either. Jon and Mike are quick to acknowledge that the motorsports community is not insular, but each organization symbiotically helps each other's growth. Whether it be personalization shops like Envision (Automotive Personalized), screen printing businesses like Section 8 Ink, or detailers like Premier Detailing, along with a myriad of car, RV, trailer and truck dealerships, the Soldan brothers are grateful for the community and how everyone supports each other in the journey of developing their passion, especially in such an unprecedented year.
"Motorsports has such a unique way of connecting people and communities, it's an awesome thing to be a part of," Mike said.
Be sure to follow 118 Racing events and pick up some apparel here, and on Instagram at @118_Racing.
Want more awesome car-related content? Follow KSL Cars on Instagram and Facebook.
×