People living on the margins of society always struggle to make ends meet, but the economic upheaval caused by COVID-19 has taken a toll on those who already faced financial challenges. Pew Research Center estimates that in April, "about half of lower-income Americans [reported] household job or wage loss due to COVID-19."
While the unemployment rate has dropped since April, many people remain out of or short on work, which means millions of people nationwide continue to struggle to afford daily necessities. Mothers with babies can face especially significant difficulties. Here are some ways you can help underserved mothers and babies in your Utah community.
The March of Dimes COVID-19 fund
The March of Dimes, an organization known for its work reducing premature birth in the United States, is sponsoring a fund to "help moms and babies get the care they need now and in the future."
The Mom and Baby COVID-19 Intervention and Support Fund is being used to "address the urgent need for research, advocacy, education, resources and support to protect moms, babies and families from COVID-19 and the unknown future effects of the virus."
They hope to aid in the development of treatments and vaccines that are safe for pregnant and breastfeeding women and ensure advocacy for their inclusion in clinical trials. Individuals and organizations are encouraged to donate to the fund.
The HomeAid diaper drive
HomeAid Utah will be holding a diaper drive Friday, August 28th from 8 a.m. to 1 p.m. (social distancing and COVID-19 protocols apply) at Rio Tinto Stadium in the Zagg Executive Lot in Sandy, UT. Woodside Homes is partnering with Homeaid for the second year. In partnership, their goal is to collect 200,000 diapers for the diaper bank.
"Together, we can accomplish so much to help those who are hurting and are in need right now," said Claire Larson, sales and marketing director at Woodside Homes. "The diaper drive starts at the foundation of building communities by providing an essential need for our infants and toddlers."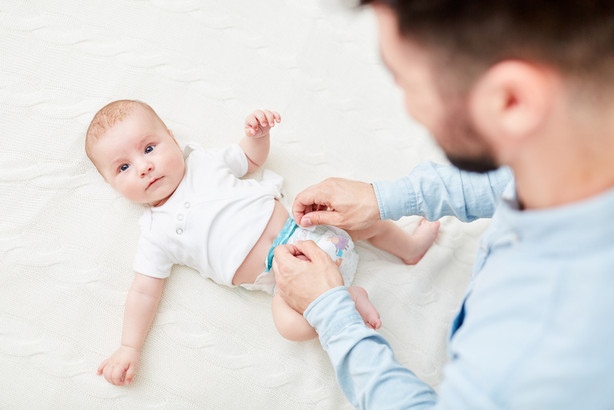 If you aren't able to make it to the event drop-off, you can also donate items online at homeaidessentialsutah.org or drop off items at any of the Woodside Homes model homes. Diapers and wipes are always needed, but there are other donation options for people to choose from.
Homeaid works with Utah Diaper Bank, Rescue Mission of Salt Lake, The INN Between, The Road Home and Family Promise, among others. Their website allows you to choose requested items like formula, copy paper, pull-ups, baby shampoo, towels, jeans and face masks to order and ship directly from Amazon."Woodside Homes is more than just a homebuilder," said Larson. "Woodside homes has a bigger picture in mind and that is building communities. Partnering with Homeaid and the builders who support the Diaper drive is a perfect example of building communities by working together to provide to those who are in need at this time."
Contact local resource providers
If you want to learn more about specific needs in your community, try contacting a homeless service provider or counseling agency in your area. Find out what kinds of supplies local resource centers are short on and see how you can fill those needs or hold your own donation drive.
To learn more about Woodside Homes and how you can join their efforts to strengthen Utah communities, go to their website.
×