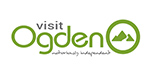 This story is sponsored by Visit Ogden.
Ogden may be best known as a ski destination—with three resorts just 30 minutes from downtown—but it is also a popular destination for summer fun. With more than 260 miles of trails, access to water and a myriad of city activities, Ogden is a unique mountain town that's small enough to get around easily yet big enough to offer all kinds of city fun. We asked the locals what visitors should look for in an Ogden summer vacation, and here are their tips to enjoy your time in this mountain retreat.
1. Hit the trails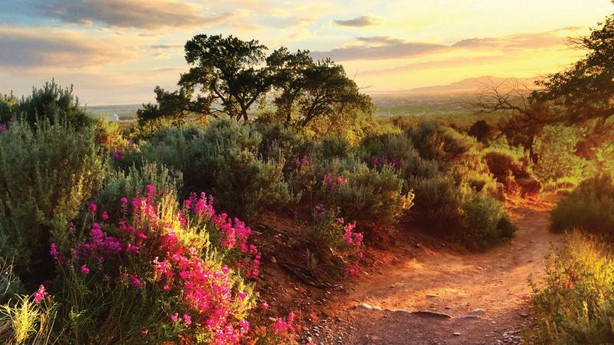 Summertime means trail time in Ogden, as hikers and mountain bikers come to explore the huge trail system surrounding the city. Looking to go big? Hike to the top of Ben Lomond Peak, the highest point in the Ogden area, at 9,712 feet tall. From the top, you can see from the Idaho border to Salt Lake City. But be prepared for a challenge—in addition to the altitude gain, it's more than 16 miles out-and-back.
But you can find more manageable trails for hiking and biking, and you'll still see incredible mountain views and summer wildflowers that make this part of the country so renowned. Other suggestions include the Bonneville Shoreline Trail for an intermediate hike or the Ogden River Parkway if you are interested in a relaxing walk downtown.
Another local favorite is Waterfall Canyon; be warned, as it is a bit strenuous with some scrambling over rocky terrain, but you are rewarded with a view of the 200-foot waterfall at the upper end of the canyon. The hike is a 2.4-mile round-trip that starts at the trailhead at the end of 29th Street.
2. Ski and summer resorts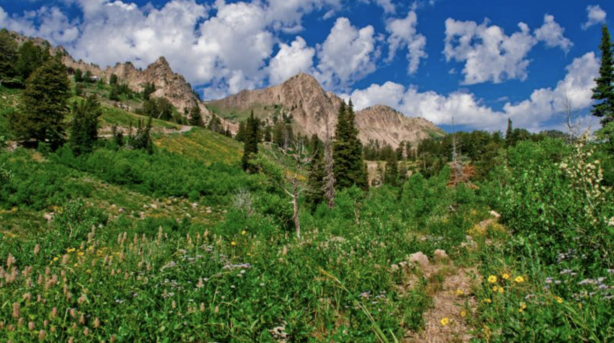 The resorts aren't just for skiing. Snowbasin Resort, Powder Mountain offer summer activities, including miniature golf, mountain biking and disc golf. Go for a ride on the gondola at Snowbasin to access hiking and biking trails at higher elevations without the big climb or enjoy lunch on the patio of the luxurious Needles Lodge on weekends (except 7/25 & 7/26). Or take advantage of Powder Mountain's"Beer, Bikes & Tacos" every Wednesday through Sunday.
3. Tour the Ogden Botanical Gardens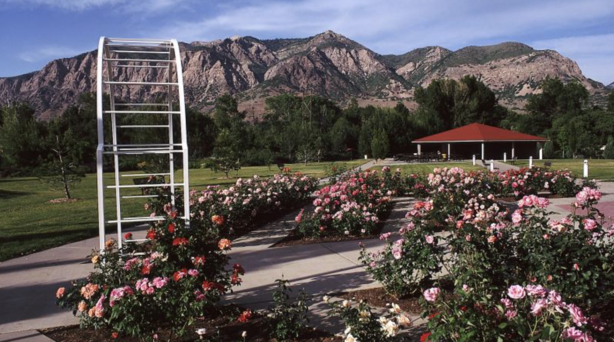 Situated along the Ogden River, these gardens offer a beautiful space to explore in the heart of the city. Make your way through the Entryway Garden before moving on to a half-dozen other collections that vary from formal affairs to more informal collections. You'll be amazed by the color you'll find at various times in the summer. It's the perfect place to walk, reflect and simply take in the beauty of nature.
4. Take advantage of the Historic 25th Street shopping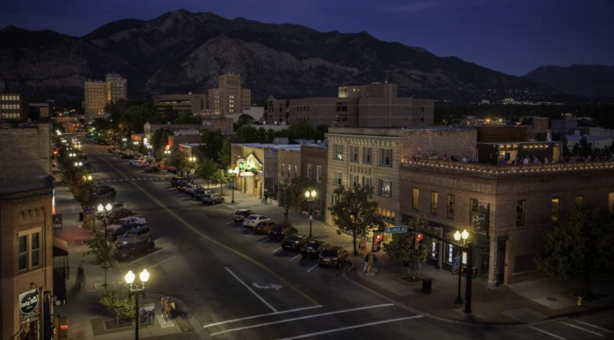 The central shopping district around Historic 25th Street should be on everyone's to-do list. For a town known for its outdoor experiences, this stretch of boutiques, restaurants, breweries and art galleries reminds you that the town has a long history of activity beyond hiking, biking and skiing. Please respect the safety protocols of our independent retailers regarding hand sanitizing and mask usage.
5. Take to the water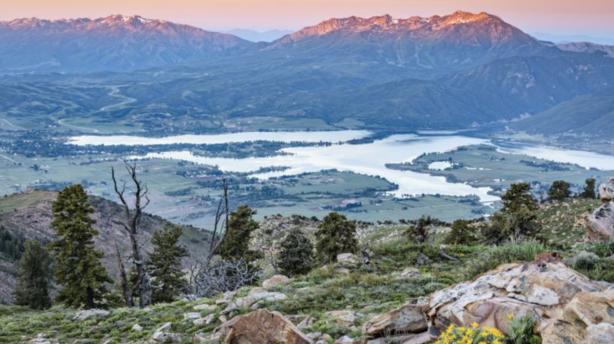 Ogden is at the confluence of two rivers—the Ogden and the Weber—and is surrounded by more than 13,000 acres of freshwater lakes. Try fly fishing for trout on the rivers, or hit the lakes for a relaxing day waiting for largemouth and smallmouth bass, crappie, perch, bluegill, tiger muskie and walleye to grab the line. If you're not into fishing, take a kayak or paddleboard out on the water and enjoy the mountain views.Check out the latest fees, rules, and regulations to recreate responsibly at Pineview Reservoir. Or head a few miles east and enjoy motor-restricted solace at Causey Reservoir.
6. Climb the walls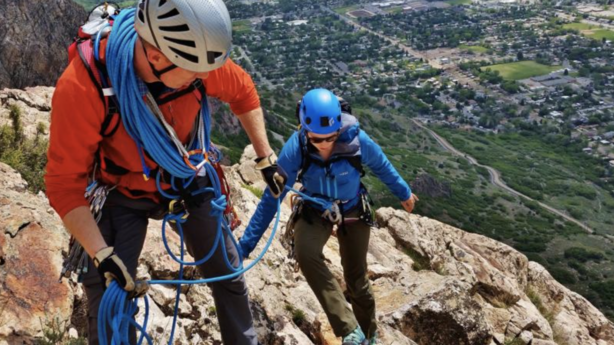 Opportunities for rock climbing are all over the Ogden area—in fact, Rock & Ice magazine named the city one of the top 10 climbing towns in the country. Check out this quick overview of climbing opportunities around Ogden. For those who may not be serious climbers, consider trying Via Ferrata, a less extreme style of climbing where you're tied into fixed cables the entire route. It's a hybrid of climbing and hiking, taking you to places and heights you wouldn't otherwise get to go.
7. Dine al fresco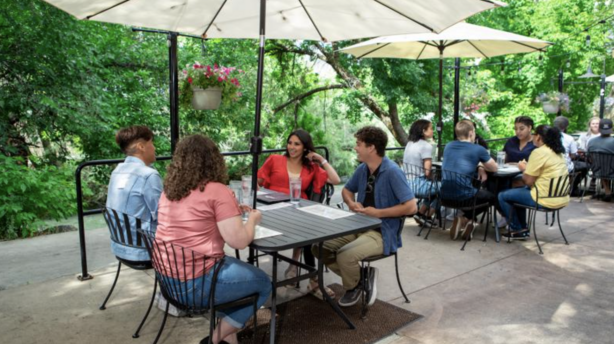 Dozens of independently owned Ogden-area restaurants feature outdoor dining options. Even if you don't choose to dine at the restaurant, virtually all Ogden-area restaurants offer take-out and curbside pick-up options so you can picnic at one of dozens of parks or trailheads to keep your adventure fueled.
8. Explore Ogden's public art scene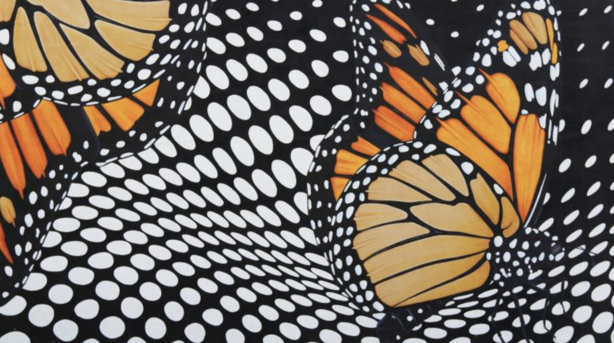 Finally, end your day with a walk around town to enjoy some of the city's public art. A few pieces function as landmarks, like the Ogden Arch, which can be found where the Ogden River flows under Washington Boulevard. Others are hidden gems for you to discover, like the Ogden Intermodal Transportation Center (where you catch the train and most buses), which houses bronze installations on the train platform, a suspended indoor sculpture, and a beautiful metalwork installation on the exterior of a reclaimed train car. Take advantage of the First Friday Art Stroll each month, which features extended hours at most galleries and special exhibits inside many of Historic 25th Street's shops and restaurants. In the summer, the First Friday Art Stroll spills into the streets with activities for kids, local musicians, performance art exhibitions, and more.
×