This archived news story is available only for your personal, non-commercial use. Information in the story may be outdated or superseded by additional information. Reading or replaying the story in its archived form does not constitute a republication of the story.
Peter's life-changing odyssey with an abnormal heart rhythm began with a purchase: he bought an Apple Watch Series 4.
The 43-year-old truck driver had set out to lose weight through the Keto diet, but towards the end of dropping 80 pounds, his heart repeatedly started racing. It wasn't until he bought the watch, however, that he learned from the smart tech on his wrist that the fast heart-rate was actually a heart disorder called atrial fibrillation. The FDA-approved application Apple developed internally can detect differences in sinus rhythms.
"Atrial fibrillation is an electrical disorder of the upper heart chambers," says Dr. Jared Bunch, MD, a specialist in diagnosing and managing heart disorders at University of Utah Health's Cardiovascular Center. The upper heart chambers beat so fast, the muscle can't contract fully, which can result in blood pooling in the heart and the potential formation of clots. Clots that travel to the brain can cause strokes.
"If atrial fibrillation goes undetected or the heart rate untreated over time, it can also cause heart failure. One in three adults will develop atrial fibrillation if they live past 80," Bunch says. "Symptoms can include fatigue, palpitations, exercise intolerance, shortness of breath and chest pain. The challenges atrial fibrillation poses are two-fold. Not only are a third of those who have it unaware of any of the symptoms that indicate the abnormal heart rhythm, but it also arbitrarily comes and goes, making it harder to detect, particularly early on in the disease."
In spring 2019, Peter went to both urgent care and the emergency room in search of help and was given medication that did little to dent the symptoms or put him back into a normal heart rhythm. A cardiologist in Farmington told him there was no silver-bullet medication to fix what's commonly known as "A-fib." The best solution, other than a surgical technique called ablation, was to pursue a life-modification program involving weight loss, better sleep, exercise and eliminating stress.
Such lifestyle changes are fundamental to addressing the long-term implications of atrial fibrillation, says Bunch. Obesity, poor sleep, high blood pressure and drinking alcohol are all factors that can increase the risk of getting it. An Australian study revealed that 20% to 30% of patients waiting for an ablation within a year through lifestyle changes were able to reduce symptoms to the point they no longer needed the surgery.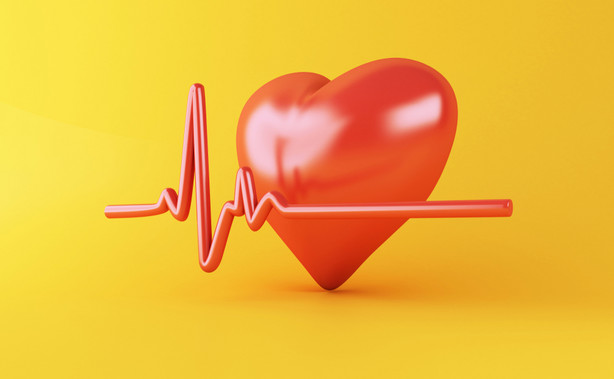 For Peter, though, his arrhythmia proved stubbornly resistant to medication and lifestyle shifts. By October, his symptoms were impacting his ability to pursue truck-driving. He was feeling light-headed, getting tunnel vision and his hearing was suddenly dropping away, symptoms he later attributed to "my uneven heartbeat messing up my blood flow."
What did he need to do to stop this happening, Peter wondered?
The symptoms were so close to a heart attack, they frightened him, only exacerbating the situation. At a doctor's suggestion, he wore a heart rate monitor that revealed he had gone through 15 atrial fibrillation events in one month, three of them prolonged and more critical. The doctor brought in Bunch to consult on Peter's case.
Peter's wife, a pharmacy employee at University of Utah Health, asked Bunch, "What do you feel about him receiving an ablation?"
Peter had an ablation in early December and since then his heart has been in normal rhythm, he says. "I feel good to great. My quality of life has gone way up."
The procedure involves going into the left groin vein with an ultrasound camera to guide the surgeons into the heart chambers. Through the right groin vein, the surgeon threads two catheters: one to map areas in the heart, the other to deliver heat or radiofrequency to cause scar tissue boundaries that stop the electrical impulses that result in atrial fibrillation.
The procedure, says Bunch, "has gone head-to-head against medications in multiple trials and is about twice as effective as any anti-arrhythmic medication that are used to normalize the heart rhythm."
Patients like Peter, Bunch says, do much better than others long-term because they aggressively participate in their own treatment. "Seeking to lower risk factors that cause and then worsen atrial fibrillation means you will do better long-term," Bunch says, as far as contracting atrial fibrillation later in life, and the benefits don't stop there. "Peter's enthusiasm, and his efforts, in 20 to 30 years will pay dividends in his general health."
Smart tech is fundamental to changes in how patients approach their own treatment, Bunch says. "People nowadays can track their heart and bio-hack their own body through careful monitoring of their activity, diet, sleep quality, and many other aspects of health. More than ever people are able to take ownership of disease and treatments through ways of providing personal direct feedback we didn't have four years ago."
Peter has two children aged 5 and 8 and wants to see them grow up, get married and have kids. His intense brush with atrial fibrillation taught him that for all the stress in modern life, whenever he has "a totally horrible day," one thought crosses his mind. "Yeah, but I'm not in A-Fib."
×