This archived news story is available only for your personal, non-commercial use. Information in the story may be outdated or superseded by additional information. Reading or replaying the story in its archived form does not constitute a republication of the story.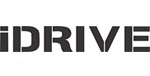 This story is sponsored by iDrive.
Living in Utah, you've no doubt seen overconfident drivers fly by on a snow-packed road. You white-knuckle the steering wheel, hoping nobody suffers the consequences of dangerous driving in snowy weather.
According to the Utah Department of Trnasportation, through Nov. 30 there were 215 traffic deaths statewide in 2019 and most of those crashes result from human choice or error. In other words, the majority of accidents are avoidable.
Unfortunately, many winter accidents on Utah roads happen because people don't know how to properly drive in severe conditions. However, stormy weather and driving don't have to be something out of a nightmare.
Whether your preferred winter vehicle is a beefy pickup or a two-wheel drive minivan, here are five things about winter driving that every Utahn should know to arrive at your destination safe, calm, collected and comfortable.
Don't be overconfident — no matter your vehicle
A hot button selling point for many vehicle manufacturers is all-wheel drive and four-wheel drive. While all-wheel drive is helpful in dicey conditions, this idea can lead drivers into a false sense of security in snowy conditions. All-wheel and four-wheel drive send power to all four wheels rather than just two, which on slippery surfaces makes for impressive, slip-free acceleration.
However, it's important to not put all of your confidence in the all-wheel-drive systems. While with an all or four-wheel drive vehicle you will have greater acceleration traction, these drive systems do not necessarily improve a vehicle's ability to stop or turn in snowy weather.
You must anticipate that your all or four-wheel drive vehicle will behave just like any other front or rear-wheel drive vehicle in most winter driving conditions.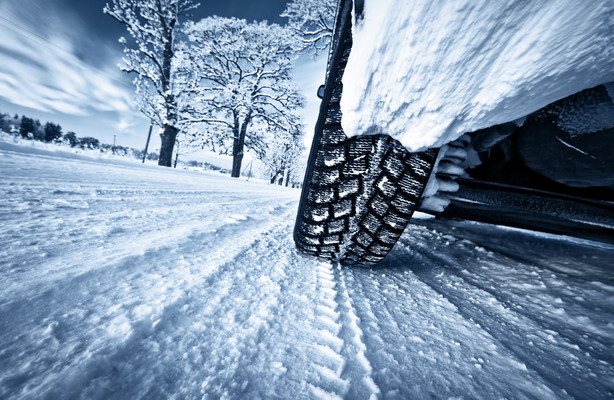 Use snow tires
Winter tires have long been essential for many areas around the globe — they are a legal requirement in most of Europe.
Many people choose to avoid the added expense of winter tires, but the experts say this is a poor decision. Car and Driver reports winter tires are "the best thing you can do to improve your safety margin and reduce your anxiety level on those awful snow-covered roads."
According to Tire Rack, the rubber on most all-season tires hardens at 42 degrees Fahrenheit to a point where the rubber has difficulty biting through snow and stopping on slick surfaces. Winter tires aren't just a luxury, but living in Utah they should be seen as a necessity — even if your vehicle is equipped with all or four-wheel drive.
Be gentle and smooth
Car and Driver explains that when the snow is flying, "The key to safe driving in snow is being smooth with the steering wheel, accelerator, and brakes."
Tire grip is everything when roads are slick. Sudden turns, acceleration, or braking can unstick your tires and cause loss of control. Make sure that every movement you make is deliberate, gentle and gradual.
Look ahead
The slicker it gets, the more you need to plan ahead in your driving. Look far down the road, anticipate your next move, take turns very slowly and give at least triple the normal stopping distance for when the road is snowy or icy. Driving carefully and safely takes extra concentration. Recognize that when the snow is flying, or roads are slippery, even the speed limit may be too fast. Slow down and keep electronics and other distractions tucked away.
According to the Federal Communications Commission, using a device while driving is 23 times more dangerous than driving without distractions. Add snowy weather conditions to already distracted driving and driving becomes an exponentially more dangerous experience than it should be.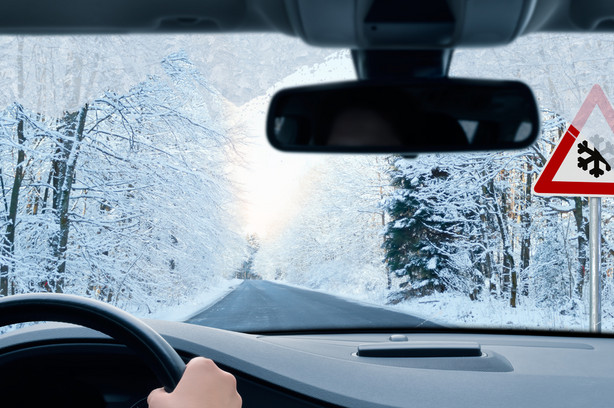 Use your ABS and traction control correctly
When driving in winter weather conditions, it's essential to know how the electronic safety features in your vehicle work so you can use them if the need arises.
If your vehicle is equipped with a traction or stability control system and it senses that your vehicle is losing control or beginning to wander from its intended path, an amber-colored light will illuminate on your dashboard. When you see this, ease off the accelerator, and slow until you have traction again. Once the light is off, ease back into the accelerator, taking your time.
Most vehicles since the 1990s are equipped with ABS — an anti-lock braking system. Car and Driver says, "If you are in a skid from which you can't recover or you need to avoid an obstacle — and your vehicle has ABS — push the brake pedal down hard, and don't let up. The computer will do the rest, keeping each wheel braking as aggressively as possible based on the available traction."
If you feel a vibration in your brake pedal while utilizing ABS, it's normal. Keep the brake pedal down, steer to avoid obstacles, and bring yourself to a safe stop.
Winter driving for Utahns doesn't need to be scary. Following these rules will help everyone get to and from safely. However, even the best of drivers can have a rough time on wintery roads in an old or ill-suited car.
For a great deal on a truck, iDrive Utah in Orem is where you'll find it. Equipped with all the latest safety tech, these trucks are sure to get you where you want to go, even in the worst Utah weather conditions. Check out their website to see their most current inventory.
×