This archived news story is available only for your personal, non-commercial use. Information in the story may be outdated or superseded by additional information. Reading or replaying the story in its archived form does not constitute a republication of the story.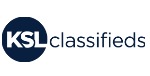 This story is sponsored by KSL Classifieds.
It's springtime! The grass is green, the daffodils are up, and spending time outside actually sounds nice. Now is a great time to do simple yard maintenance that will prepare you for those succulent, homegrown cherry tomatoes in the summer.
Maybe you don't like veggies and all you really want is a green lawn that will incite envy in your neighbors — because feeling superior is what lawncare is all about. Here are some tips from Utah's finest lawn and yard care businesses to get your yard blooming:
Cleaning up your yard and tree removal
Bring out your dead! Fetch ye olde wheelbarrow from the shed and start filling it with next year's compost. The experts at Zavala Landscape say the general idea of spring yard cleaning is to get rid of dead foliage to make way for new growth. Little sprouts need access to sunlight and fresh air, of course, and rotting leaves can foster fungus and disease. Pull out dead annuals and thin any overzealous perennials. As you trim shrubs and hedges, consider which direction you want branches to grow. Prepare any spots on the lawn that need to be reseeded by shoveling out dead grass.
Trees are a little more complicated. Dead branches should be trimmed back to the living stem and discarded or mulched. But if you aren't sure what to do with that maple, consider hiring an expert. According to the experts at Timberline Tree, trees can add value to your property, and it's worth the investment to treat them right. An expert can determine if your tree should stay, go, or just needs a long hug. Be sure to find a licensed and insured arborist with years of experience under their harness. And just like everything else in life, preventative care is the best care.
Soil
You probably know that healthy soil is essential for plants to flourish, but do you know how to whip your dirt into shape? The pros at FlatOut Flatworks LLC recommend laying fertilizer and topsoil now for an optimum 2019 growing season. Topsoil is light and loose in texture which allows oxygen and moisture into the soil. It also makes a lovely, clean groundcover. There are many different kinds with specific applications, so do some research before spreading it in on your garden plot. Deeper soils should be dense in texture and in nutrients. This will give roots a solid base to grow strong and deep enough to support crops later in the summer.
For the lawn of your dreams, try a four-step program sold at many gardening stores. Each step is formulated to give your lawn the nutrients it needs throughout the changing seasons. Apply the first step in spring to get rid of crabgrass and to fertilize, then follow with the other amendments as directed.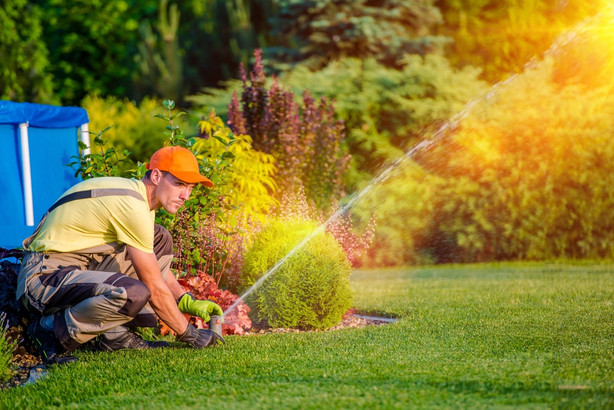 Watering your lawn and lawncare
According to Luis from Cheap Landscape LLC, the best time to water your lawn is early in the morning around five a.m. To find out how much you should water, check out the Weekly Lawn Watering Guide from Conserve Water Utah. The guide gives watering frequency/quantity recommendations based on local weather patterns and evapotranspiration rates. It uses "irrigations" as units of measurement, with one irrigation equaling half-an-inch of watering. Use the tuna-can test to determine at which rate your sprinklers dispense water (this can also help you spot issues). Spring is a great time to fertilize the lawn, as long as the temperature remains below 70 degrees.
Aerate your lawn once or twice a year to bring oxygen and nutrients into the soil. Mow at least every week on the highest setting to give that grass some length.
Sprinklers
Detecting sprinkler issues isn't exactly rocket science. Turn them on, watch them attentively, and if something looks off, then there's probably an issue. Your sprinklers' coverage should be overlapping, and all sprinklers should be spraying with the same amount of water pressure. If you spot a low-pressure sprinkler, check for leaks or broken lines. Luis also recommends inspecting the sprinkler filters and cleaning them — they're often the culprit for clogged nozzles. An old toothbrush works well for that purpose. And if you see a sprinkler watering the sidewalk, simply readjust its head. Every month or so, turn on the sprinklers in the middle of the day and check for problems. You won't see broken heads dumping water into the street unless you're awake at the break of dawn every day.
Siding
Siding serves the purpose of increasing curb appeal; ugly, worn-out siding can nullify your immaculate lawn. Rod from Nova Sky Construction says several popular materials are used for home exterior today — all offered in several dimensions, styles and colors. Some also include insulation options and protection against the sun, especially for dark colors, which tend to absorb UV and heat in summer.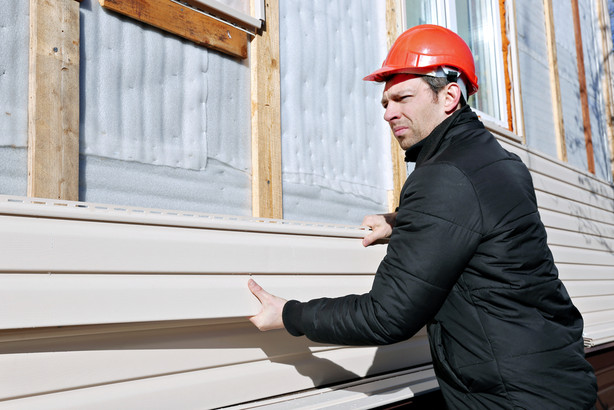 Siding options
Vinyl: It's the best value and the most popular choice when budget is a priority. Most manufacturer offerings have considerably improved over the years. Some now offer a limited lifetime warranty for up to 50 years, which covers excessive fading, hail damage, etc. It cannot be painted, however, so pick a color that you'll love forever and ever. Sparkly fire-engine red is always a good choice.
Fiber Cement Siding (FCS): Another popular option that has the added benefits of long life and heat resistance. It does not warp and is humidity resistant — a great substitute for stucco. In general, when opting for FCS, it requires trims and caulking as a sealant on select joints. FCS typically comes primed, so painting is required before or after installation.
Wood Siding: Redwood is a popular option when budget is not a concern and you want that natural look. Other popular options are clear cedar and the less-expensive knotty cedar. Wood requires periodic staining and regular maintenance. If it starts bubbling or chipping, it's time to scrape, sand and restain.
Steel Siding: It's a very strong material that does not absorb water at all, meaning it doesn't crumble or rot. It is the toughest, most durable material available, although it can be expensive upfront.
Conclusion
It's finally time to feel the warm sun on your back and to smell the freshly cut grass. Do your yard maintenance now and you will see the fruits of your labor in the summer and fall when the trees are thriving and the grass is the color of zucchini.
We'd like to thank the following businesses for assisting us with this article:
If you hate spring and want some help with yard care, make sure to reach out to them — or other highly rated specialists on KSL Classifieds.
×