This archived news story is available only for your personal, non-commercial use. Information in the story may be outdated or superseded by additional information. Reading or replaying the story in its archived form does not constitute a republication of the story.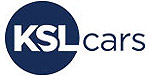 This story is sponsored by KSL Cars.Your next car is waiting. Search Utah's largest selection of new and used cars.
This article was originally posted Oct. 29, 2015.If you're a dog owner who loves taking your furry friend along for a ride in the car, you know some cars work better than others. Durability, space and ease of cleaning all become big factors in choosing a car that works for you and your canine companion.
Luckily, some car manufacturers have taken the hint and are now offering models made with dogs in mind. Here are some of the great options car buyers can choose from.
This now-discontinued mid-size SUV is a perfect choice for dog owners and parents alike. The optional rubber floor mats and custom seat covers help keep your vehicle in pristine condition, and the optional dog-friendly accessory package can turn the Element into a traveling paradise for dogs and their owners. Most parts included in that package can still be purchased today — only separately.
Autoblog.com writer Alex Nunez and his two dogs tested the car out, and he gave it enthusiastic reviews. The kit includes a soft-sided crate with built-in, spill-resistant water bowl and padded floors, an electric cooling fan for the cargo bay, a portable ramp and a swag bag of goodies for your four-legged friend.
"Ultimately, the dog-friendly Honda Element is a nifty all-around package," said Nunez. "And as a bonus, it's hardly a penalty box to drive. In fact, this veteran may just be the best box on wheels out there."
Browse listings for the Honda Elementhere.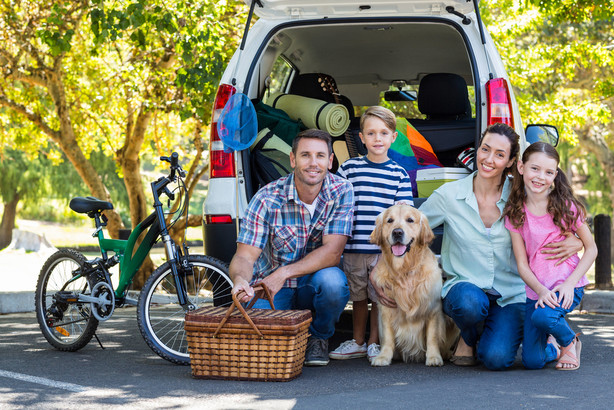 We know you got soul: the Kia Soul
This car is not only dog-friendly, it's pocketbook-friendly too. You don't have to break the bank to find the right car for you and your dog. It boasts great gas mileage with 25 mpg in town, 30 mpg highway and yet offers plenty of room for your tail-wagging friend in the back.
Its window glass is an especially nice feature as it eliminates any concerns of your companion overheating in the car — the added privacy is nice too.
Plus, its standard rear cargo light will make loading and unloading your pup a breeze, even at night.
Browse listings for the Kia Soulhere.
Over the years, Subaru has ran a multitude of ads centered around the tagline "dog-tested, dog approved." The Forester lives up to those expectations. With plenty of trunk space and a durable interior, it makes for a perfect ride for your pet. Add the optional pet-barrier accessory to make it even more long-lasting and easy to clean.
Vehicle reviewer Nancy Brown tested out the 2014 Forester on a road trip with her family and pet Labrador. Besides the ample space for her dog's pet bed, she also praised the ease of getting in and out of the car, for herself and her dog, the power of its all-wheel drive and the 32 mpg it got on her road trips.
Browse listings for the Subaru Foresterhere.
Exceedingly dog-friendly: the Volvo XC60
Long known for its safety features, Volvo is now also breaking into the dog-owner market. It offers a large back seat for dogs that like to stretch out, a built-in kennel option with either soft or hard sides and a locking gate and a panoramic sunroof for the dog that likes fresh air and a view of the stars.
The XC60 is also a great family vehicle. On the 2015 model, vehicle reviewer Lyndon Johnson noted, "When we figured out my son fit in the booster seat's upper position perfectly, we were able to leave the five-point seat at home for the entire week." Not having to transfer a car seat between vehicles is a definite plus, making this car the perfect choice for parents and dog lovers.
Browse listings for the Volvo XC60here.
An advanced crossover: the Toyota Venza
The Venza, discontinued in the US since 2015, is Toyota's version of the perfect pet-friendly car with a number of extra accessories that can improve your car's ride and your peace of mind. Along with a large cargo area, Toyota also offers "a rear hatch pet ramp for easy loading and unloading, a leash tether for securing pets in the vehicle, a pet booster seat with harness, a first/second row or cargo area pet barrier, pet seat belt buckles and rear seat zipline-style harnesses," according to their website.
The aftermarket accessories for the Venza can also fit with other vehicles in the Toyota lineup.
Browse listings for the Toyota Venzahere.
×