This archived news story is available only for your personal, non-commercial use. Information in the story may be outdated or superseded by additional information. Reading or replaying the story in its archived form does not constitute a republication of the story.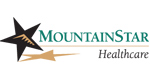 This story is sponsored by MountainStar Healthcare. Our hospitals and outpatient centers deliver high-quality, cost-effective patient care – when and where it's needed.
Open enrollment season for health insurance is here for most people, whether they have a plan sponsored through an employer or need to sign up for insurance through the Health Insurance Marketplace.
For 2019 marketplace coverage, the open enrollment period is Nov. 1 through Dec. 15, healthcare.gov reports.
Choosing the best health care coverage can be a confusing process and many find it somewhat overwhelming. With so many options available, people have a difficult time determining which plan best suits their needs. Making the wrong choice could end up being much costlier down the road.
Should you opt for a lower premium with a higher deductible or pay more for higher coverage?
Will your prescriptions be covered? What about your favorite hospital or medical team?
Does it make sense to have a flexible spending account or a health savings account?
If these and other questions have crossed your mind, here are some tips to help you make the right choice for your health care needs.
Understand different plan types
The first step in choosing coverage is being familiar with four types of plans available: health maintenance organization (HMO), preferred provider organization (PPO), exclusive provider organization (EPO) and point of service plan (POS). You can learn more about each from this article by Bankrate.com.
The main difference among these plans is the need for naming a primary care physician and whether the plan offers out-of-network benefits.
Know how much you can afford
Buying insurance is much more complex than just checking the sticker price. In addition to monthly premiums, you must weigh factors like out-of-pocket costs, the potential impact of catastrophic events, typical annual medical expenses and more. In general, higher monthly premiums mean better co=pays and lower deductibles. But each item must be considered individually and in concert with each other.
"Making a smart health insurance choice requires time and effort, but the homework you do now will pay off later when you and your family need care," explains insurance.com.
Deductibles
While it may sound enticing to choose the plan with the lowest monthly premiums, Forbes says to be careful when deciding between high- and low-deductible plans.
A deductible is the amount of money you pay toward health care before your insurance will start picking up the bill. Generally, a high-deductible plan translates to a lower monthly premium and vice versa.
If you are a generally healthy person and you don't have children at home, a high-deductible plan may be a good choice.
On the other hand, if you are chronically ill or anticipate needing a lot of medical attention for your family (especially if you have kids who play sports), choosing a low-deductible plan may save you money in the long run, despite the higher monthly premiums.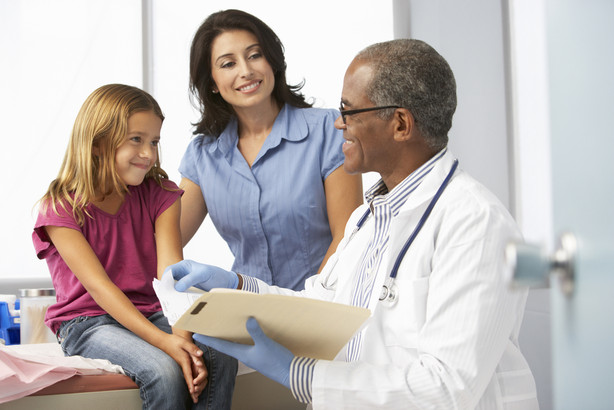 Check your providers
Choosing a doctor who's in network instead of out of network could mean the difference between a decent medical bill and an astronomical one, depending on the care provided. The best way to ensure you're covered is to contact your insurance company as well as the provider long before you set foot in the hospital or clinic.
Before you settle on a new health insurance plan, double-check that your preferred provider or medical group is covered under that plan. If you are considering a plan that does not include your doctor, make sure your doctor knows and ask them to help you transition your care.
Consider flexible spending and health savings accounts
If you like the idea of saving money by reducing taxes, you might want to consider a flexible spending account (FSA) or a health savings account (HSA).
An FSA allows you to set aside money to pay for certain out-of-pocket eligible medical expenses, including co-payments, deductibles and other health care costs. However, you're limited in the amount of money you can set aside, and it's "use it or lose it" by the end of the year, so healthcare.gov recommends planning carefully.
The benefit of an HSA over an FSA is that you can set aside greater amounts of money that roll over from year to year — however, an HSA requires you to have a high deductible health plan (HDHP).
For more information on FSAs and HSAs, including eligible expenses, visit healthcare.gov.
Anticipate medical needs
Lastly, Forbes suggests it's a good idea to try to anticipate your medical needs for the year by comparing your medical costs of the previous year with the potential costs in the year to come.
Keep in mind that certain routine visits and preventive care are covered under the Affordable Care Act, but if you're having a baby or anticipating major surgery, you'll want to be sure your plan will pay a higher portion of the costs.
In addition to choosing the right health insurance plan, it's equally important to choose a health care provider you can rely on. If you are looking for a new insurance plan on the Healthcare Exchange (not through your employment) and want to stay with your MountainStar doctors, go with University of Utah or Molina health plans.
To find a provider in your area, visit MountainStar Medical Group.
×