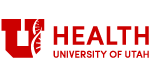 This story is sponsored by University of Utah Health.
If you love fast speeds and exploring nature in the summer sun, you can't beat a day on an ATV. But Zach Robinson knows just how quickly a fun, relaxing outing can turn scary, life-altering or even deadly.
Robinson, formerly an AirMed paramedic, now works at University of Utah Health as a trauma outreach and injury prevention coordinator, spreading the word about ATV safety so people can avoid needing an emergency helicopter ride. During his paramedic days, he was a first-responder at numerous recreational accidents in remote areas and once hoisted an ATV off a man's chest. A few years ago, he received his own terrifying call.
Zach's father, Jeff, had been in an ATV accident and was in a hospital in Sanpete County. Zach was told his dad had been unconscious for several minutes and may need to be air-lifted to University Hospital, a level I trauma center. Robinson knew what that meant.
---
"I'll never forget getting that phone call. He was loading his ATV onto his trailer, and it flipped back on top of him. He was doing everything right when it happened."
---
"I'll never forget getting that phone call," said Robinson, who raced to his dad's side. "He was loading his ATV onto his trailer, and it flipped back on top of him."
Jeff was lucky — he suffered no severe head, spine or tissue damage and did not need to be transported by air. But the accident took a toll. It left him with a mild traumatic brain injury, which healed over a year. His symptoms included headache, confusion and nausea.
"He was doing everything right when it happened," said Robinson of the freak accident.
It's proof that riding an ATV — or OHV (off-highway vehicle) — can be dangerous even if you're playing it safe. Unfortunately, many people increase their odds of getting hurt and ruining an otherwise pleasant day in the mountains when they ignore basic guidelines. And the situation isn't improving.
Still early in the season, Utah is trending to exceed its average of 14 deaths a year. For those who survive, the effects can lead to difficult, long-term recoveries. Thirty-five percent of ATV-trauma patients who show up at University Hospital have some sort of head injury, and 15 percent have a spinal cord injury.
It's why U of U Health has joined with Utah State Parks to promote the "Nobody Is Invincible" campaign.
"Utah State Parks is bringing the enforcement side, and we are bringing the consequences side," Robinson said. "We see the end effects in our trauma bay here at the hospital so we know how important it is."
Here are the main things to keep in mind:
Do not ride impaired. (The results of drinking and driving on an ATV can be just as devastating as drinking and driving while on a road or highway).
Always wear a helmet. (Helmet use is actually down-trending in Utah – currently only 57 percent of riders wear a helmet).
Only ride machines specifically built for your body size. (Kids and smaller individuals should not ride large ATVs).
Wear other safety equipment in addition to a helmet, such as goggles, boots and chest protectors.
Have situational awareness. (In other words, make sure you know if there's a cliff up ahead or the trail turns or if another rider may be headed in the opposite direction).
Don't drive overly aggressively.
Make sure you are properly secured to your vehicle.
Be especially careful when riding at night.
Robinson wants to assist everyone who would like to become champions of ATV safety in their community. If anyone knows what can go wrong, it's the former paramedic/son of an accident victim.
"It's was tough to see a family member go through that," Robinson said. "Especially working in the trauma industry, it's hard to see your family member become a trauma patient so that has become a motivator for me. When the State Parks people said they wanted a hospital partner, we jumped on that."
Robinson has outreach materials to share and can even help with tangible hands-on items to help you get started. To learn more, email him at zachery.robinson@hsc.utah.edu.
×