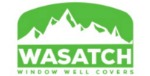 This story is sponsored by Wasatch Window Well Covers.
The security of our homes and the safety and protection of family is vitally important. Making sure doors and windows are secure and your home is well lit at night are probably safety issues you have considered more than once, and most of us have made efforts to improve home security.
One possible vulnerability you may not have considered is basement window wells.
What are window wells?
If you have a home with a basement, you likely have window wells to let more light in and create safe exit points in case of emergency. In fact, if you have a bedroom or living space in your basement, you're required by law to install egress (or exit) windows for easy escape in cases of emergency.
Sometimes the lowest level of the house remains slightly above ground, making egress window installation a breeze. But more often than not, you'll have to use window wells, which create a safe exit from your basement, but can also pose serious hazards.
Custom-fit window well covers can help make your home more attractive and help prevent a number of unwanted accidents or problems, as seen below.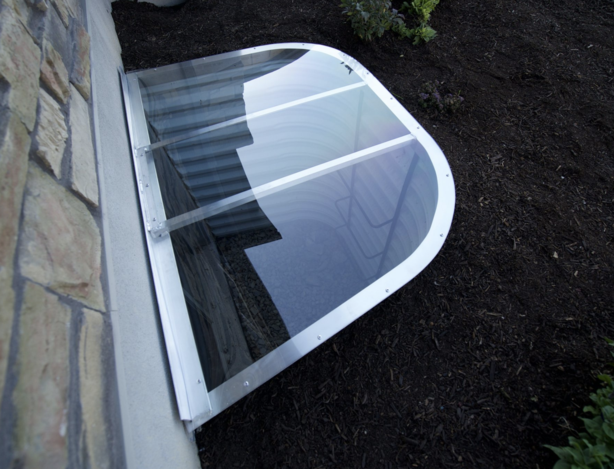 1. Protecting your home from damage
There are many reasons having a large hole near your foundation wall can be a bad idea. Even though it makes for easy egress, an uncovered well also acts as a collecting bowl for all kinds of natural problems: water from rain and snow, leaves and twigs, mulch, grass, and other unwanted debris.
Too much rain or snowmelt can cause flooding, mildew, or rot. Ice creates cracks in the foundation. Leaves and debris can clog drains and damage your storm windows. But custom-fit window well covers can keep your home protected, denying access to unwanted outdoor rubbish while still allowing passage from the inside.
2. Keeping children and pets safe
Wells around your house can be eyesores, so some homeowners attempt to hide them behind bushes or other landscaping. It's not a bad idea, but hiding a steep-sided, deep hole can be a serious danger for passing children and animals. A good custom window well cover can act as an extension of the ground and should hold up to several hundred pounds of weight to prevent accidental falls.
3. Providing increased security
Window wells are an opportune hiding spot for burglars or other prowlers to stay hidden out of sight while breaking into your home. That's why window well covers from Wasatch Covers come with security features including simple-to-use locks that even children can release from the inside but are unreachable from the outside. With your custom covers locked in place would-be burglars will move on to another house that is an easier target.
Custom versus standard fit covers
A common myth about window wells is that they come in just a few standard sizes. The truth is much different.
Although window wells start out in a few common sizes, once you anchor them to your house and backfill them, the wells themselves will bow and bend into an infinite number of shapes and sizes. Even concrete window wells have small variations that make each well different. That is why there is no such thing as 'standard' sizes of window wells.
If you plan to cover your window wells you only have two choices:
A cover that is built oversized to compensate for the different variations and can be more of a hazard because it shifts and slides out of place.
A custom fit cover that fits perfectly for around the same price.
A viable solution
Wasatch Covers understands that quality matters which is why they only make custom-fit window well covers. They come to your home to custom-measure every window well you want to cover and guarantees the finished product will fit perfectly and snugly. The process typically only takes two weeks start to finish.
From hardened and treated classic black steel to aluminum polycarbonate, Wasatch Window Well Covers can help you make your home safer, more attractive, and more repellant to the natural elements. So, if you are thinking about ways to upgrade your home, consider window well covers as a quick, cost-effective option for making a noticeable improvement.
×