Estimated read time: 3-4 minutes
This archived news story is available only for your personal, non-commercial use. Information in the story may be outdated or superseded by additional information. Reading or replaying the story in its archived form does not constitute a republication of the story.
This story is sponsored by MountainStar Healthcare. Our hospitals and outpatient centers deliver high-quality, cost-effective patient care – when and where it's needed.
Historically, all spine surgery was performed in a standard "open" approach. It was painful, risky and had a long recovery time. Now, through modern surgical procedures, advanced technology and a greater understanding of spine anatomy, the desired results of spinal surgery can commonly be achieved through minimally invasive procedures.
"Surgery is usually not first-line therapy for acute or chronic back pain issues. It can often be discussed as part of a comprehensive spine care plan," explains Ryan Church, doctor of nursing practice for MountainStar Healthcare. "We have a wide variety of nonsurgical, interventional, and surgical options available."
When surgery is warranted, minimally invasive procedures are less painful and have a faster recovery time — allowing patients to get back to normal life faster than with traditional open spine surgery.
"Minimally invasive spine surgery utilizes small incisions, reduces risk of trauma to the muscles, nerves, and other tissues, less bleeding, scarring and the reduced use of narcotics and hospital time," Church reports. "We have hundreds of wonderful examples of patients who have done very well with these techniques."
Here are three ways minimally invasive spine surgery can make your life better.
Less pain
Living with back pain is no fun. In many cases, back surgery should be the last resort, according to information from Harvard Medical School. Today, though, minimally invasive back surgery might be an option if conservative treatments haven't worked and pain is persistent and disabling.
If treatments like therapy, medication and other home remedies haven't helped, you could be experiencing back pain because of compressed nerves in your spine. Nerves may become compressed for a variety of reasons, including disk problems or bone overgrowth. Both of these can be treated with minimally invasive spine surgery.
In an article about the procedure, one man described his back pain prior to surgery like this: "It was to the point I couldn't stand or lie down for more than an hour or two at a time. Standing was the only way to get the pain to back off me for a while."
After consulting with his doctor he decided to have minimally invasive spine surgery. Today, he has just a 1-inch scar on his back and reportedly is happy with the results and is back to his normal life.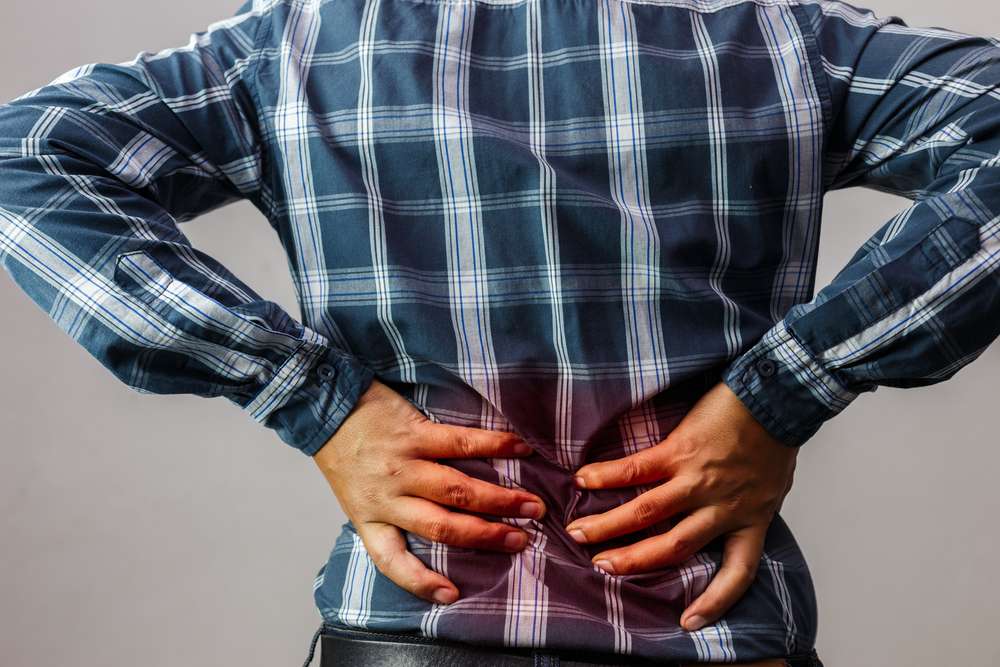 Better sleep
Coupled with reduced pain, many patients find they are finally getting a full night's sleep after their minimally invasive spine surgery — something some patients haven't experienced for years. According to Johns Hopkins University, there are several advantages to minimally invasive spine surgery that allow for a speedier recovery, including less pain after the surgery, smaller incisions, less scarring, less tissue damage, less blood loss and less time away from work or recreational activities.
With a speedy recovery and less pain after surgery comes that full night's rest you've been waiting for.
Increased activity and mobility
Minimally invasive spine surgery is all about getting you back to your normal self. Without having to put your spine and body through a grueling recovery process, many patients find they have increased mobility within 4 to 6 weeks after surgery, according to the Society for Minimally Invasive Spine Surgery. Many find themselves back to work and normal activities soon, feeling better than they have in years. Being able to move freely again, without pain, is life-changing for many patients.
If you are curious whether minimally invasive spine surgery could be right for you, the specialists at MountainStar Healthcare are ready to help. Contact them today to schedule a consultation. A better life might be just small procedure away.
×