This archived news story is available only for your personal, non-commercial use. Information in the story may be outdated or superseded by additional information. Reading or replaying the story in its archived form does not constitute a republication of the story.
Utah women have been making a difference locally and around the globe for centuries. Because March is Women's History Month, here are six influential women from the Beehive State who left a long-lasting impact.
Reva Beck Bosone (1895-1983)
Reva Beck Bosone led the way for women in politics with a list of firsts. She was one of the first Utah women lawyers and the first woman to be elected to a judgeship. She served as a representative of the Utah State House and was elected to Congress.
Her judicial contributions would continue for years to come. Later in life, she also served as chief judicial officer for the United States Postal Service, reports Utah.gov.
Martha Hughes Cannon (1857-1932)
Martha Maria Hughes Cannon held two prominent positions uncommon to her 19-century female contemporaries. As a Salt Lake City-area physician, she practiced medicine and taught nursing courses.
In addition to her medical contributions, she was also an active member of Utah politics and the women's suffrage movement. Her political strengths did not go unnoticed or unappreciated. In 1896, she became the first woman ever elected as a state senator in the United States.
Cannon's passion for public health, coupled with her political position, allowed her to greatly influence public health legislation in the state of Utah. Her dedicated service earned her two terms in office.
Her service didn't end there. After leaving the legislature, she applied her knowledge and experience as a member of the Utah Board of Health and as a member of the board of the Utah State School for the Deaf and Dumb, according to Utah.gov.
Phoebe Couzins (1842-1913)
Motivated by a sincere desire to bring more opportunities to women, Phoebe Couzins pursued a degree in law to do just that, and she succeeded. She became the second female law graduate in the United States, and the first woman to pass the bar exam in Utah.
Following her time in college, she collaborated with Susan B. Anthony and Elizabeth Stanton to form the National Woman Suffrage Association. This association fought for women's right to vote, under the 15th Amendment.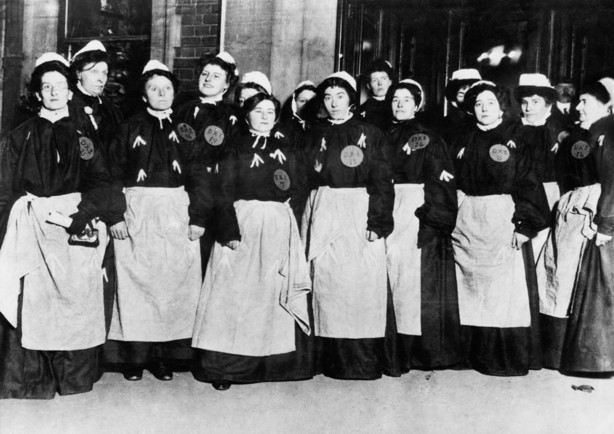 Hilda Erickson (1859-1968)
Hilda Erickson shaped Utah history in myriad ways over an astounding lifespan of 108 years. Her Utah service began with a 12-year mission for The Church of Jesus Christ of Latter-day Saints to the Goshute Indians residing in Ibapah, Utah.
Long before obtaining her official medical title, Erickson was often referred to as "doctor" because of her medical skills and gifts for healing. These recognized medical talents sent her to Salt Lake City for medical training and resulted in an official license to practice medicine. With her medical license in hand, she continued caring and treating illness and delivered hundreds of babies.
On top of her medical contributions to Utah residents, in 1893, Erickson and her husband homesteaded the "Last Chance Ranch," 30 miles from Ibapah. The ranch grew to become one of the most successful ranches in the valley.
During her life, she also established and managed a general merchandising store, a Texaco gas station and a lumber and coal yard in Grantsville, Utah. She handled these properties for 21 years and remained involved and engaged in life, despite her old age, according to the Tooele Pioneer Museum records.
Esther Peterson (1906-1997)
Known for her work to protect the rights of workers and consumers, Esther Peterson worked for four presidents of the United States over her lifetime. Hailed as a prominent women's advocate, she not only worked to fight discrimination against women, she was also influential in the passing of "equal pay for equal work" legislation mandating that companies pay equally regardless of gender, according to Utah.gov.
Peterson valued integrity, and her efforts called on advertisers to practice honesty with the products they endorsed. To protect the rights of consumers, soap had to really soften hands; clothing companies were asked to add laundry instruction tags in their clothes so washing instructions were clear, and food companies were prompted to add nutrition labels to their products. Her industry efforts live on today.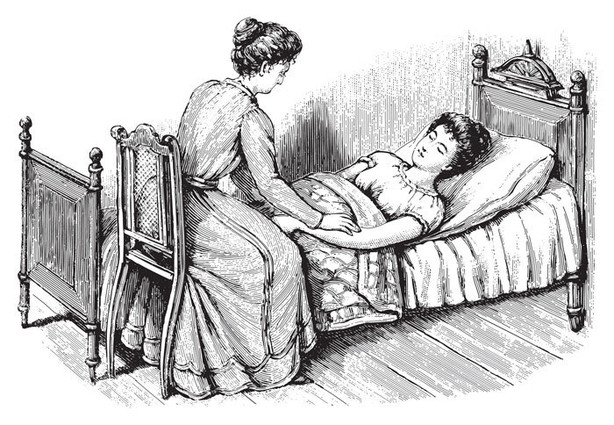 Ellis Reynolds Shipp (1847-1939)
Nineteenth-century medical education included very few women in American frontier days, but Ellis Reynolds Shipp was counted among them. She departed her Utah home to study at the Philadelphia Women's Medical College, then returned to Utah with her medical degree becoming one of the first female doctors in the state.
In 1878, she took her medical knowledge and helped educate more women through the establishment of a school of nursing and obstetrics. Five hundred women were instructed and licensed as midwives, and then they were sent through surrounding territories to serve those in medical need.
Ellis' medical career spanned 50 years of service. During that time, she delivered more than 5,000 babies, according to the Utah History Encyclopedia. She taught obstetric medicine well into her 80s, and lived until she was 92.
The legacy of these influential Utah women is carried on today. Women in the 21st century are still transforming our medical industries with the assistance of hospitals, urgent care facilities, home care and hospice. Steward Health Care supports the needs of five of Utah's hospitals, ensuring that Utahns go on receiving world-class health care right where they live.
×