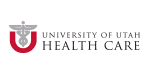 This story is sponsored by University of Utah Health Care. Follow our Health Feed for expert health news and information.
It's that time of year when the world is covered in pink—a reminder for women to schedule a screening mammogram to check for breast cancer. For millions of women, it's also a time to celebrate being a breast cancer survivor. That's because, with early detection, breast cancer has one of the highest 10-year survival rates of any cancer, behind only testicular cancer and skin cancer.
The main reason for this high survival is early detection with mammograms.
"There have been multiple studies that indicate that [yearly] screening mammograms increase our chance of saving a woman from breast cancer," said Anna McGow, M.D., assistant professor at the University of Utah School of Medicine.
There are two types of mammograms, she says, annual screening mammograms for women with no symptoms and diagnostic mammograms for women with symptoms that might warrant further investigation.
Women can get a referral from their family doctor or OB/GYN, although a screening mammogram doesn't require it. The procedure is also covered by most insurance plans as a preventive screening for women over the age of 40, and it takes only a few minutes for a radiologic technologist to take two X-ray pictures of each breast.
No need to wait: Get same-day results
"At the University of Utah, the radiologist physician will look at the screening mammogram and give you results on the spot. If you need additional imaging, we can also do it at the same time," said McGow, noting that immediate results are available at Huntsman Cancer Institute and South Jordan Health Center. At the new Farmington Health Center, same-day results are currently available on Thursdays, and the service will soon be offered throughout the week.
Not all health systems offer immediate results. At many clinics, you leave without results and must wait to either get called back if the radiologist sees something suspicious, or get the results in the mail.
What if they find something?
Women who have a finding on their screening mammogram or those who have a breast symptom will go one step further and get a diagnostic mammogram. The most common symptoms are a lump, focal pain in the breast, nipple discharge or a skin finding, McGow said.
The type of diagnostic mammogram done depends on what images a patient already has, and what symptoms they are experiencing. It could mean more mammography pictures, a biopsy, a breast ultrasound or an MRI.
Just having an initial finding or symptom that requires a diagnostic exam, however, isn't necessarily bad news.
"If there's something on the initial screening mammogram that requires additional diagnostic pictures, 90 percent of those women are cleared and can go back to routine screening next year," McGow said.
"A lot of times if they feel a lump, even if it's a new lump increasing in size, we're able to tell them it's just regular breast tissue. Other times we may find a breast cyst, which is just a pocket of fluid in the breast and doesn't require any other evaluation except to document it."
There are also benign lumps, and in those cases, the doctor may recommend a follow-up every six months for two years; if no additional findings or changes are identified, routine screening resumes.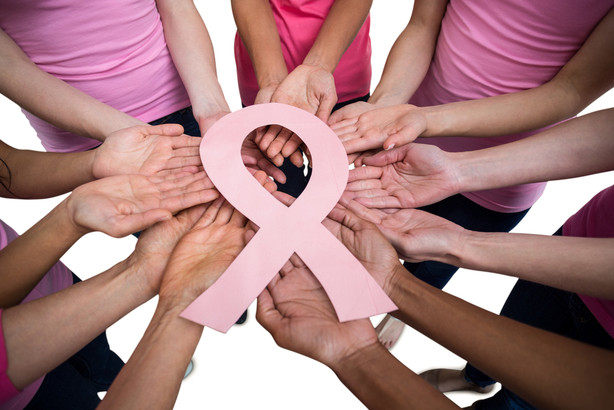 What's a 3D mammogram?
There is a third type of mammogram, but it's simply a different technique for the same screening or diagnostic purposes. It is 3D mammography, and like the 2D version, it requires only the standard four pictures and takes only an extra couple seconds for the patient, McGow said.
A 3D mammogram cuts the breast image into multiple slices so the physician can see more angles and more easily detect cancers. Early studies have shown that 3D mammography helps doctors detect breast cancer up to 30 percent more often in women with dense or glandular breast tissue, which can obscure smaller cancers because both show up white on 2D images.
But is it safe?
Mammography does expose women to a small dose of radiation, causing some patients to wonder whether that exposure increases the risk of developing breast cancer, but studies show this risk is very minimal.
"For any screening, the test itself has to demonstrate minimal harm and it has to be performed to identify a disease that is detectable and treatable; mammograms qualify for those criteria," McGow said.
Just get it over with
For most women, the biggest hurdle to getting regular screening mammograms is simply not making the time to get it done.
"A lot of our clinics take walk-ins, although it is better to officially schedule [your mammogram]," said McGow. If you've had prior mammograms at another location, scheduling in advance allows the facility to request those images ahead of time.
"We can detect subtle changes better and potentially pick up breast cancer easier than if we didn't have those prior exams for comparison," she added.
McGow also cautions against waiting or ignoring the importance of screening mammograms, particularly as the American Cancer Society and government guidelines now say screening can wait until age 45 or 50, respectively, for average-risk women.
"University of Utah physicians and many physician organizations, including the American College of Radiology and the American Congress of Obstetricians and Gynecologists, still recommend yearly screening beginning at age 40 for average-risk women," McGow said. Most agree that women with higher risk, such as a mother or sister who was diagnosed at a young age, should begin screening earlier.
"The organizations that came out with those [new] guidelines used the exact same research that we use to make our recommendations, and that research states that mammograms starting at age 40 save lives and that mammograms decrease the risk of dying from breast cancer by up to 30 percent."
If you're a woman over 40 and you haven't been in for a screening mammogram, October — Beast Cancer Awareness Month — is the perfect time to schedule an appointment and get it done.
×