Estimated read time: 2-3 minutes
This archived news story is available only for your personal, non-commercial use. Information in the story may be outdated or superseded by additional information. Reading or replaying the story in its archived form does not constitute a republication of the story.
"This is the kind of man he was," Steve Roberts told Grant and Amanda this morning. "My first time on the show with him, I told him my father and grandfather were big fans of Meet the Press. Right then, he pulled out a pen and signed a note to my father thanking him for watching the show." Click here to hear the full interview. Plus, Tim Russert's death of a heart attack has many of us wondering - what are the signs? Could anything have been done to help Tim? Grant and Amanda talked with Dr. Marie Savard about what we can learn from Tim Russert's untimely death. Click here to hear the interview.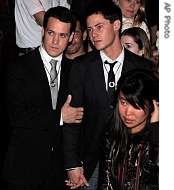 Today, California becomes only the second state in the nation after Massachusetts to allow gays to get married. Last month's ruling by the state Supreme Court kicks in at 5:01 p.m. Pacific time. Some counties will be keeping their clerk's offices open late to accommodate same-sex couples eager to legalize their unions. ABC Correspondent Alex Stone says it's creating a tourism boom in California with couples flying in from all over the world to get married. Click here to hear more from Alex.

It's a bird ... It's a plane ... No, it's "The Gas Men." And they're super heroes to some fed up drivers. The Gas Men helped people buy fuel the other day at a Citgo station in Plainville, Connecticut. The guys were dressed in sunglasses, baseball caps, khakis and matching green golf shirts. They gave Gayle Kilburn a $100 bill with a card signed: "The Gas Men." Kilburn says at first she thought the C-note was Monopoly money. But when she realized it was real dough, she used the money for gas. Kilburn says the Gas Men helped out about a half dozen people at the gas pumps.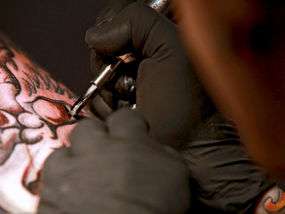 A Texas tattoo artist has been entered into the Guinness Book of Records for drawing the most tattoos in a 24-hour period. From midnight on Thursday 12th June to midnight on Friday 13th, Oliver Peck completed 415 tattoos to different parts of customer's bodies. Yet the 36-year-old artist must be seeing the number 13 in his dreams as he was asked to apply the unlucky number to scores of arms, legs, ankles, backs, thighs and even some rear ends.
×
Most recent News stories
More stories you may be interested in