Estimated read time: 1-2 minutes
This archived news story is available only for your personal, non-commercial use. Information in the story may be outdated or superseded by additional information. Reading or replaying the story in its archived form does not constitute a republication of the story.
En el marco del 25 de noviembre, Día Internacional de la Eliminación de la Violencia contra la Mujer, México otorgará a la joven pakistaní Malala Yousafzai, el Premio Internacional por la Igualdad y la No Discriminación 2013; anunció la Asamblea Consultiva del Consejo Nacional para Prevenir la Discriminación (Conapred), organismo de la Secretaría de Gobernación.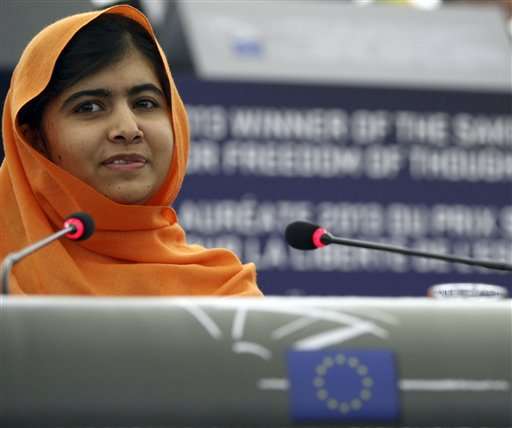 La joven activista, de 16 años de edad, fue objeto de un ataque armado por talibanes pakistaníes como represalia por sus acciones de defensa al derecho de las niñas y los niños a la educación, tema que hoy promueve a nivel internacional.
En México el premio se entregará a la indígena Marcelina Bautista Bautista, al Centro Integral de Atención a las Mujeres (CIAM Cancún A. C.), fundado en 1990 por la periodista Lydia Cacho; y el Póstumo fue para el empresario Francisco Javier Rangel González.
El Premio que Conapred otorga a Malala busca reconocer la protección de los derechos humanos de toda persona en igualdad y sin ningún tipo de discriminación, en especial aquella que afecta el derecho a la educación por motivos de edad, género, sexo y religión, priorizando siempre el derecho al interés superior de niñas y niños y su derecho a la educación.
×
Most recent Latino stories