Estimated read time: 2-3 minutes
SMITHFIELD – The Cache County Planning Commission voted to table a proposal to build a new RV park and campground area in a Smithfield neighborhood.
The plan called for dozens of RV spaces in the benches above Smithfield, and some people said it would be way too close to their homes. Many homeowners were concerned the development would ruin their views of the area.
"It's a huge burden to our neighborhood," said Ted Stokes who opposed the campground. "I mean, you're going to have 300 to 1,000 occupants nine months a year."
Stokes added, "The locale of this proposed RV park and campground, it can't be mitigated unless you want to make it really small."
Other residents, like Diana Brown, said traffic, noise and safety were also concerns.
"We watched the fire burn up here a couple of years ago," Brown said. Fireworks are not allowed in the area and Brown said 65 fire pits shouldn't be allowed either.
"I just think it's multiple environmental things. It's safety through school zones, and I just feel like it's decisions that impact people's homes. And we all have small children and pets," Brown said.
Developer Nathan Whittaker asked for 65 total RV campsites. That's fewer than what he asked for in a previous proposal in September.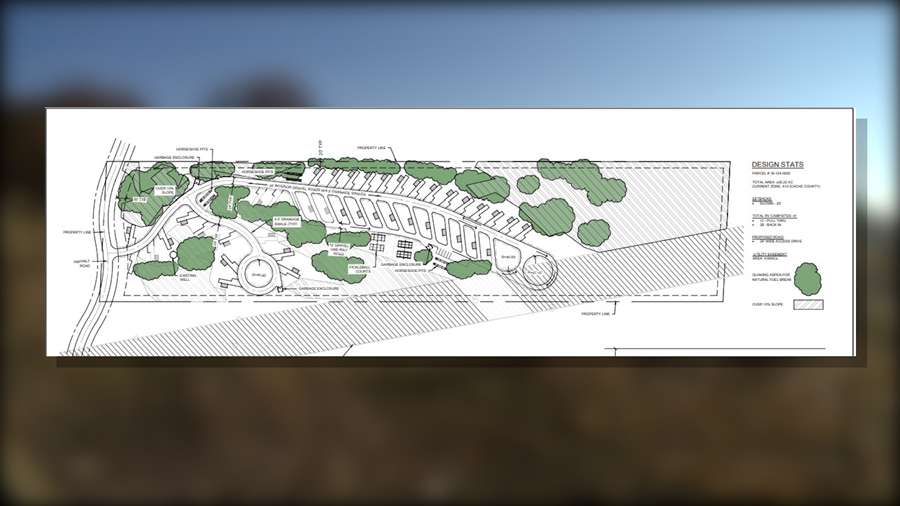 He made other changes to address neighborhood concerns like a quiet time between 10 p.m. and 8 a.m. He also wants to prohibit gas generators and have nearby site management conduct daily checks.
"The mitigating factors, they're not sufficient because they can't be sufficient," Stokes argued. "There are no mitigating factors for this type of outdoor hotel right in the middle of a residential neighborhood. And that's the biggest problem."
Stokes called it the wrong place for a campground.
Neighbors were also worried about traffic through school zones in the area.
A letter from Smithfield city leaders to the Cache County Planning Commission asked them to consider police and fire protection as well issues with transporting sewage.
The developer is asking for a conditional use permit; the land is currently zoned agricultural.
The campground would operate from March through November.
The commission voted Thursday night to table the discussion for 90 days.
×
Related Stories