Estimated read time: 2-3 minutes
SALT LAKE CITY — Weather heated up this week, but snow still covers roads in some of Utah's high mountain passes. Utah Department of Transportation plow crews hope to have a couple of the main passes open for Memorial Day.
For the third straight day, UDOT used a large snowblower at the top of Guardsman Pass Wednesday to cut through snowdrifts and blow the snow and ice 20 to 30 feet in the air.
This is a popular road in the summer linking Park City with Salt Lake County so UDOT tries to clear the pass by the end of May. Wednesday, the blower cut through drifts from 4 to 8 feet deep.
"Depending on where it's at. Some spots are bare. Some spots have got 8-foot drifts on them, and then some spots have got 2 feet," said Shawn Wright, UDOT lead supervisor.
It was not an exceptionally snowy year so the job is not as it has been in other years. In spite of that, 15 inches of fresh snow landed on Guardsman Pass last week during a spring storm. The sunshine this week melted a lot of it.
"It's definitely a lot lighter year. Granted the winter we had, it's a lot less," Wright said. "We're a little earlier. So there's still quite a bit of snow up there."
For the plow drivers, it's a different kind of day with a different pace — less hectic than pushing snow in mid-January.
"Warm weather and removing snow instead of cold, blizzard and freezing," Wright said.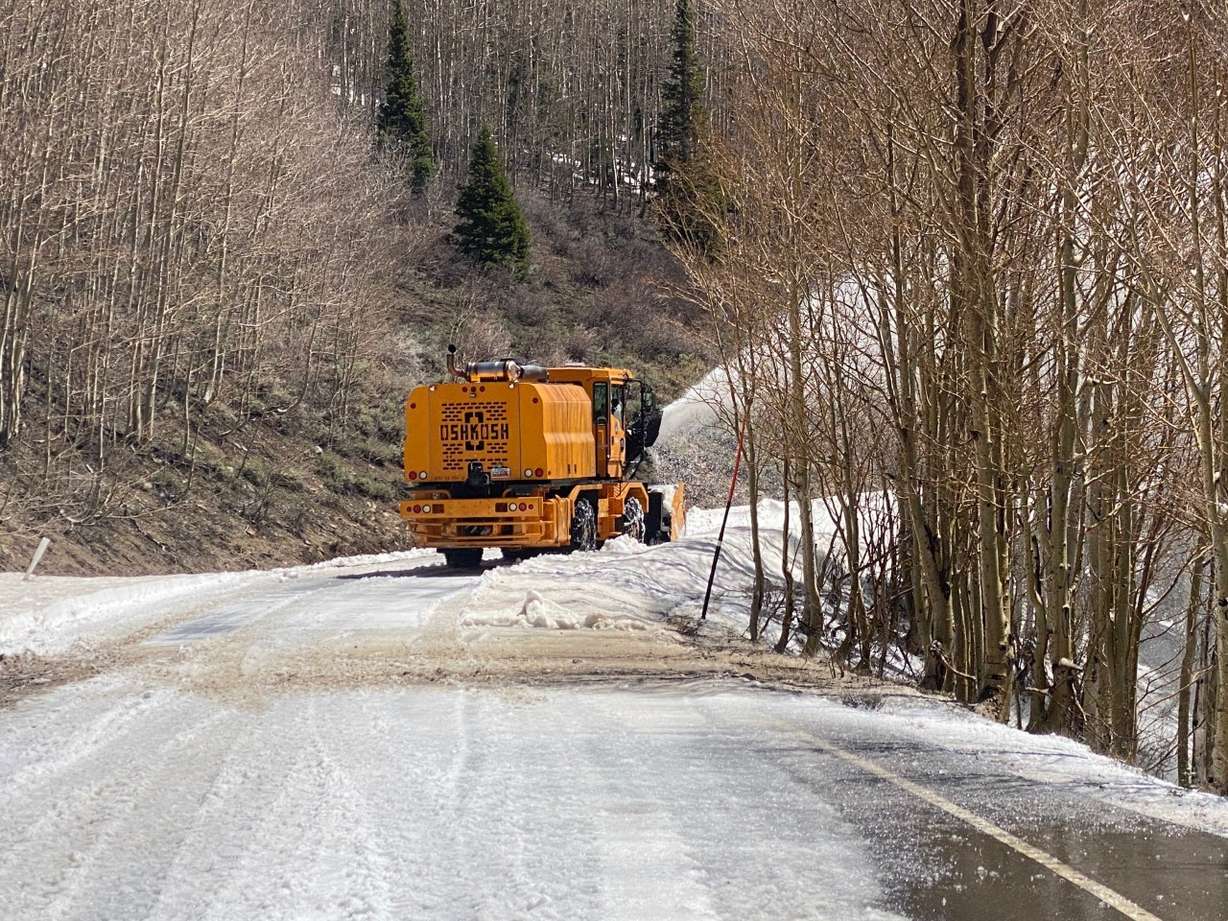 The plow crews are more than halfway finished with Guardsman Pass. Next they'll get started on Mirror Lake Highway in the Uinta Mountains.
"We do Guardsman, and then we move all of the equipment to Mirror Lake," the lead supervisor said.
They'll need several days there to clear that road.
"We're hoping to get it open for Memorial Day, that's the tentative date. Hopefully, we can get it done."
Right now, that seems likely, he said.
×
Photos
Most recent Northern Utah stories