Estimated read time: 3-4 minutes
SALT LAKE CITY — Here are 10 stories you may have missed over the weekend. As always, click on the headline to read the full story.
1. US braces for omicron, prepares for African country travel ban
U.S. health officials on Sunday said they were preparing for the likely appearance of the new omicron COVID-19 variant, with restrictions set to begin on Monday for travelers from eight southern African countries.
2. Officer and gunman injured in shootout at South Jordan home
A police officer and a gunman whom police were looking for were both hospitalized with injuries they suffered late Friday after exchanging gunfire inside a South Jordan home.
3. Ogden woman dies in Idaho ATV crash
An Ogden woman died in an ATV crash in Idaho on Friday, authorities said. The crash took place about 8:15 p.m. at the intersection of Mountain Way and Dogwood Circle in Fish Haven, Bear Lake County, Idaho, according to a news release from Bear Lake County Sheriff Bart Heslington.
4. Police say man arrested for investigation of DUI caused a crash with 6 kids in his car
A man was arrested Thursday after police believe that he caused a car accident while allegedly driving under the influence of alcohol with six children in the car.
5. 'Iconic destination' Zion National Park hits visitation record — and could reach 5 million mark
Zion National Park has hit uncharted territory when it comes to visitation. An estimated 4,519,292 people have visited Zion National Park in 2021, according to National Park Service statistics updated through the end of October.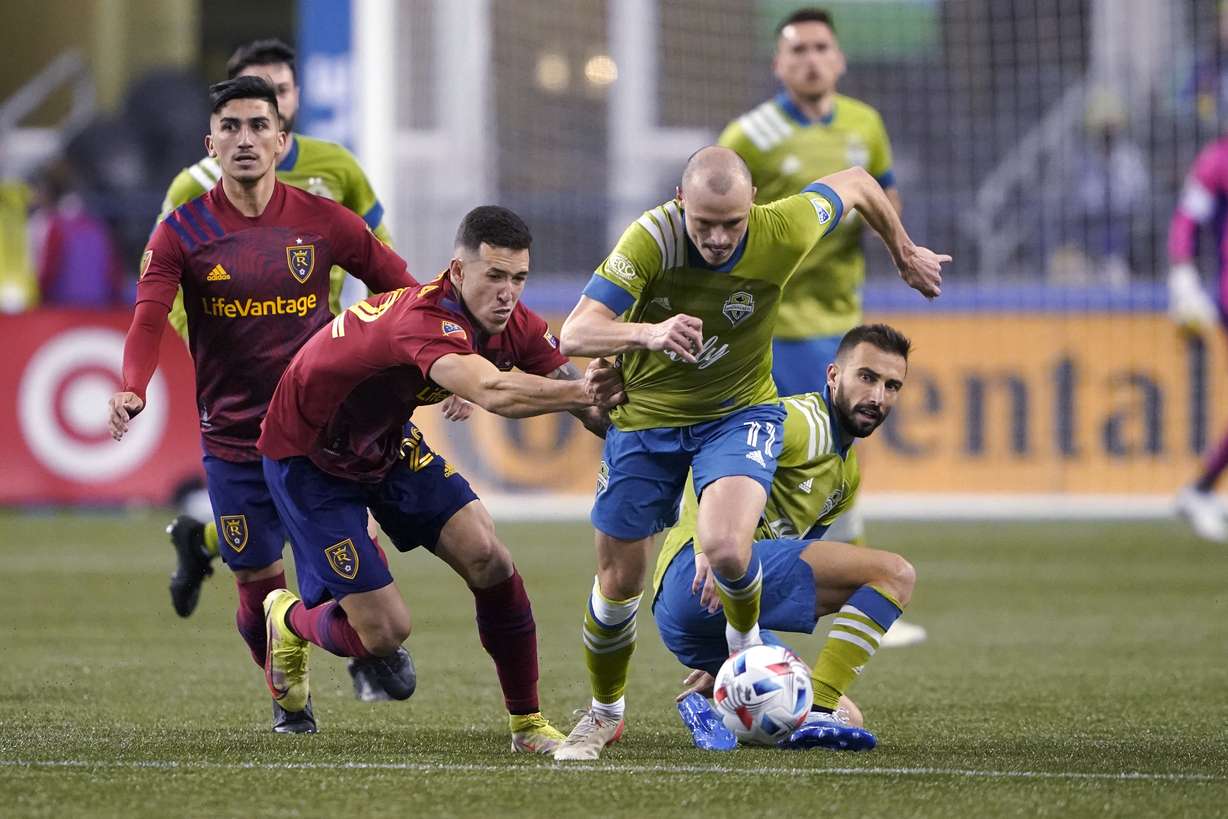 Sports
1. Bobby Wood scores in stoppage time to send RSL to Western Conference Final
Real Salt Lake went from narrowly making it into the MLS Cup Playoffs to punching a ticket to the Western Conference Final. It seemed even more improbable after the Salt Lake club failed to record a shot in a win over Seattle Tuesday.
2. Utah State rolls over New Mexico, punches ticket to MWC title game
Utah State's Logan Bonner was 16-of-23 passing for 312 yards and a career-best five touchdown passes in just three quarters of plays, and the Aggies rolled into the Chihuahuan Desert and handled the Lobos 35-10.
3. No. 19 Utah closes out regular season with win over Colorado
That, mixed with a 14-7 second-half performance that included a defensive shutout, Utah closed out the regular season Friday with a 28-13 win over a visiting Colorado team missing a myriad of top talent, including starting running back Jarek Broussard (non-COVID illness), wide receiver Brenden Rice (injury) and linebacker Nate Landman (injury), among others.
4. Unbeaten: No. 13 BYU holds off USC to claim consecutive 10-win seasons, 5-0 vs. Pac-12
Tyler Allgeier ran for 111 yards and two touchdowns, and Jackson McChesney added the go-ahead score with 3:57 left as BYU won 10 games for the second consecutive season with a 35-31 win over Southern California on senior night at the Los Angeles Memorial Coliseum.
5. Here's where BYU, Utah, Utah Valley are headed for the NCAA volleyball tournament
BYU earned the No. 11 overall seed, meaning the Cougars will host the first and second round of the 64-team tournament. The Cougars will host Mountain West champion Boise State at 7 p.m. MT Friday in the opening round in the Smith Fieldhouse, following a match between Utah and Utah Valley at 4 p.m. MT.
×