Estimated read time: 2-3 minutes
PROVO — No charges will be filed against officers who exchanged gunfire with a man who shouted "you're gonna die" at them in Provo in February, Utah County Attorney David Leavitt's office announced Friday.
One of the officers, John Oseguera, was shot at least twice during the Feb. 25 incident, but survived and was released from the hospital several days later.
The incident began at the Vista Ridge Apartments at 80 S. 900 East in Provo when officers responded to a report of a man with a gun, later identified as 44-year-old Keith Justin Taylor. Four officers responded and found a glass door of an apartment that had been shot out, which Taylor told them he had done because he thought he was being harassed, according to charges.
The officers attempted to grab Taylor, but he ran into a back bedroom of the apartment and grabbed an assault rifle, charges state. He turned to the officers and began firing rounds at them "as fast as he could fire the weapon," according to police.
Osegura was shot in the abdomen. As he was firing at the officers, Taylor yelled "you're gonna die, (expletive)" and "this is your last will and testament," according to charges. Oseruga was laying on the bathroom floor of the apartment when he was shot again in the legs, according to charges.
After exchanging another round of gunfire, Taylor eventually surrendered to the officers and was taken into custody. He was transported to a hospital to be treated for his injuries and was later arrested and charged with three counts of attempted aggravated murder, a first-degree felony, and illegal discharge of a firearm, a third-degree felony.
Oseruga was able to walk out of the apartment on his own, but was rushed into surgery after the shooting. He was released from the hospital about a week later.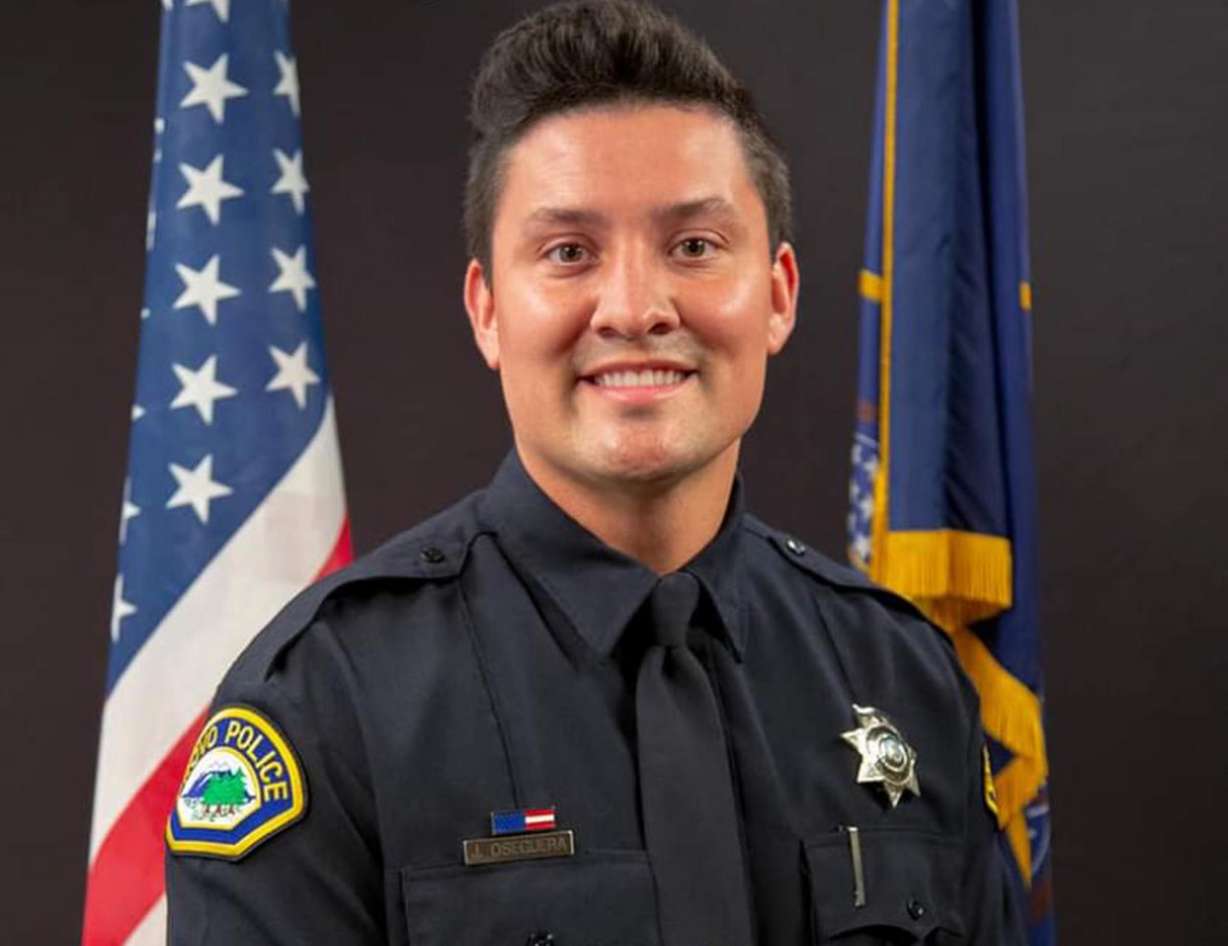 Officers shot Taylor several times during the incident, but were cleared of all charges, according to Leavitt's office. The attorney's office didn't say how many officers were cleared of charges.
"We want to be thorough in these investigations with a multi-tiered approach and cross-checks. I believe it gives the public more confidence in the trust they place with law enforcement and our office to keep our communities safe," Leavitt said in a news release. "Incidents can escalate and we want officers to be able to come home to their families. We look to learn from these situations so that we improve training, skills, and safety for all concerned."
Earlier this month, Taylor pleaded not guilty to all charges in the case, court records show. His pretrial conference is set for Nov. 9 in Fourth District Court in American Fork.
×
Related Stories