Estimated read time: 2-3 minutes
This archived news story is available only for your personal, non-commercial use. Information in the story may be outdated or superseded by additional information. Reading or replaying the story in its archived form does not constitute a republication of the story.
Keith McCord ReportingPeople living in Weber and Davis County are used to seeing war planes flying overhead, but from now through the weekend, they'll see a war plane that's a lot bigger and slower than the other ones.
For anyone who served during World War II, the B-17 is very familiar. George Glaittli flew B-17's during World War II. He says, "This plane was the greatest bomber ever made up until World War II, no doubt about it."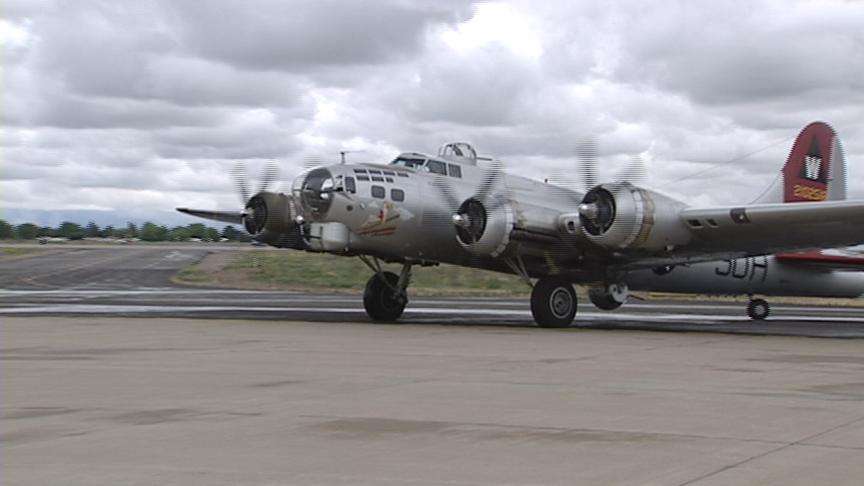 Glaittli flew 33 B-17 missions during the war. Taking a ride on it today brought back some fond memories. He says, "(It's) a great airplane, a stable airplane. It carried an awful lot of weight, full bomb load, full of gas load, so we could go deep into Germany if we had to and come back."
The bomber is named the "Aluminum Overcast." It was built in 1945 and was restored in the early '90s. It's currently on a national tour sponsored by the Experimental Aircraft Association.
Crew Chief Mechanic Don Coster says, "The B-17s during World War II were used as heavy bombers in Europe and the Pacific."
This weekend, it will be based at Ogden's Hinckley Airport. The public is invited to see the plane up close and, for a fee, take a ride.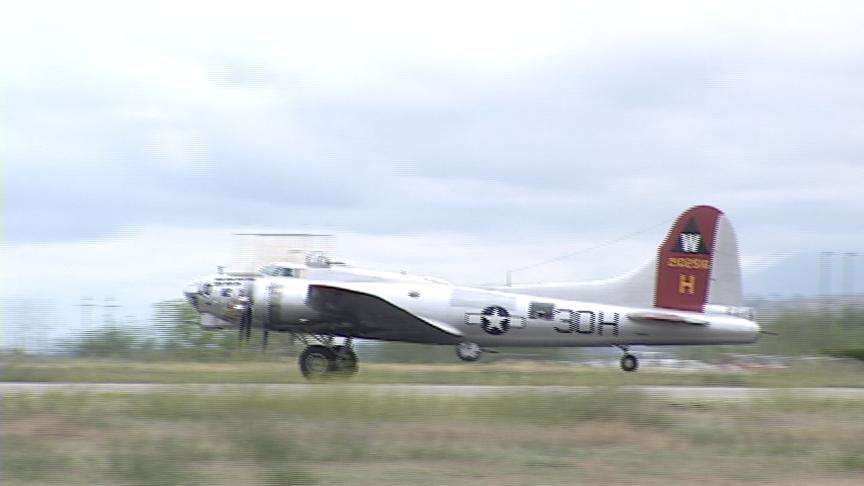 Former U.S. Senator and Navy pilot Jake Garn took a ride. He says it's important that the plane is here this weekend. "It's very special because it brings back so much history. And it encourages people to learn about the history of World War II, and what happened during that period of time, and what role this particular plane had in defending our country," said Garn.
More than 12,000 B-17s were manufactured between 1935 and 1945. There are only about a dozen that are still flying.
To learn more about that B-17, check out the links on the right.
×
Related links
Most recent Utah stories