Estimated read time: 3-4 minutes
This archived news story is available only for your personal, non-commercial use. Information in the story may be outdated or superseded by additional information. Reading or replaying the story in its archived form does not constitute a republication of the story.
Tonya Papanikolas ReportingA murder suspect wanted in a South Salt Lake shooting gave an exclusive statement to Eyewitness News before turning himself in to police.
The attorney for 30-year-old Daniel Blankenship called KSL News saying his client was going to surrender to police Sunday afternoon, but they wanted people to know what Blankenship had to say about the murder first.
Daniel Blankenship didn't want to answer any questions. He read a prepared statement and then walked into the police station to surrender. "The victims know I did not harm them. I hope they will recover fully," Blankenship read. "I am voluntarily turning myself into the police because I didn't kill Kevin Kone or shoot the other victims," Blankenship explained.
Blankenship seemed extremely nervous as he gave his statement just across the street from the South Salt Lake police station. He was somewhat dressed up to turn himself in on murder charges.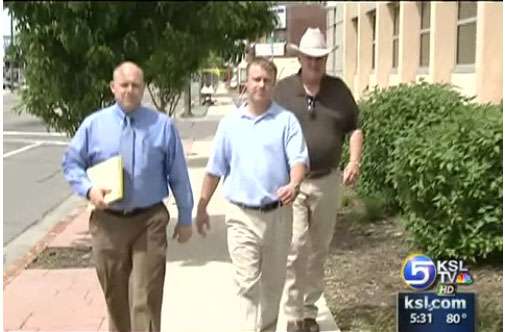 Flanked by his attorney on the right and his father on the left, Blankenship walked across the street to the South Salt Lake Police Department to turn himself in.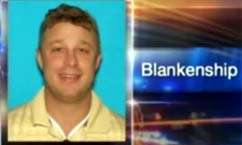 He said he was simply in the wrong place at the wrong time. "I was not in cahoots with those who killed Kevin Kone and shot those women. I did not assist them in any way."
Blankenship's attorney says his client was at the house to settle a drug debt for a friend. But then two other men showed up and it got violent.
Court documents say Jason Clark was the one who shot Kevin Kone. Blankenship's attorney says his client was not part of the assault. He says Clark and the other man gave Blankenship a gun, but he refused to point it at anyone. He also says Blankenship was forced to act as a lookout while the other two men tortured a woman inside. Blankenship says when Clark shot Kone, he ran and hid at a grocery store nearby.
Blankenship said, "My heart goes out to Kevin Kone's family and the women who were shot. I hope God will comfort them."
Blankenship says shortly after the shooting, Jason Clark found him. "I was held hostage by Jason Clark for two days before I was able to escape in Wendover." When he fled, he says he learned he'd been charged with a crime.
Clark will make his initial appearance in court on Monday where he will hear the charges against him. He will be appointed a lawyer and another hearing will take place later this month.
"As soon as I learned the police wanted me, I returned to Utah and am turning myself in to clear my name," Blankenship said.
Blankenship said, "I have faith that once the police and prosecutors understand what happened, they will drop the charges against me."
South Salt Lake Police said this was an unusual way to capture a murder suspect, but they're confident in the charges against Blankenship--which include homicide, aggravated burglary and three counts of aggravated kidnapping.
Captain Tracy Tingey with the South Salt Lake Police Department said, "The district attorney's office was confident enough to issue a warrant for his arrest based on those charges."
Officers knew exactly what to expect. Blankenship was immediately placed in handcuffs and taken to a back room, where his attorney told detectives his client's side of the story. Detectives then took him to the Salt Lake County Jail. For now he'll be trying to clear his name while in jail.
Now that officers have Clark and Blankenship in custody, they are currently looking for that third unidentified suspect.
×
Related links
Most recent Utah stories