BERYL — A Utah Highway Patrol trooper and his family donated a car to a pair of elderly sisters after their vehicle was totaled in an Iron County crash just before Christmas.
Trooper Jesse Williams and his family went without Christmas gifts but said the opportunity to help Leslie Martinez and her wheelchair-bound sister would be better than a handful of toys.
Martinez said she was returning to her Beryl home after taking her sister to a doctor's office.
"She was having headaches and she had just had a heart attack right before, so I was worried about her. We had to go to the doctor," Martinez said.
While driving in a remote part of Iron County last December, Martinez hit a deer.
There are lots of lonely roads in Utah, and they can feel even lonelier if you suddenly find yourself stuck along one.
"Then the next thing I knew, my airbag exploded," Martinez said while describing the deer she hit. "It went up and over."
The impact smashed the front end of her car, crinkled the hood up and bashed the windshield enough to leave a huge impact point on the passenger's side.
"It's a good thing we had our seatbelts on," said Martinez.
However, when her car and that deer collided, it left them without a way to get home.
That's where Williams comes in.
"I was on patrol that night. I was at work," he said.
When he got the call about a car hitting a deer, he decided to check it out even though his shift was about to end and he was heading home.
"The location was on my way home anyway. I felt like I could help, and I would be the fastest one there," he said.
Leslie Martinez wasn't expecting to see a deer on that remote Iron County road. But, because of that deer, she found something else she didn't think would ever happen. That @UTHighwayPatrol trooper just happened to be in the right place at the right time. @KSL5TV at 10. #ksltvpic.twitter.com/GuVGlFEavb

— Alex Cabrero (@KSL_AlexCabrero) February 19, 2020
When Williams arrived, he noticed how bad the impact was.
"The car was a total loss and she was very upset," Williams said. I see people upset all the time about things like this, hitting a deer or something, but Leslie was more upset than the average person."
Williams noticed the sisters had groceries and asked where they lived.
Beryl was a little further than his home, but Williams figured it was the least he could do.
He and Martinez helped carry her sister into his patrol car, loaded the groceries and then drove them home after making sure a tow-truck company would get the car.
Then, he started talking to Martinez to find out why she was seemingly so upset.
"She explained to me that her and her sister were on a limited income. They had limited resources and didn't have any money," Williams said.
Williams had heard plenty of stories in his career, but this one stuck.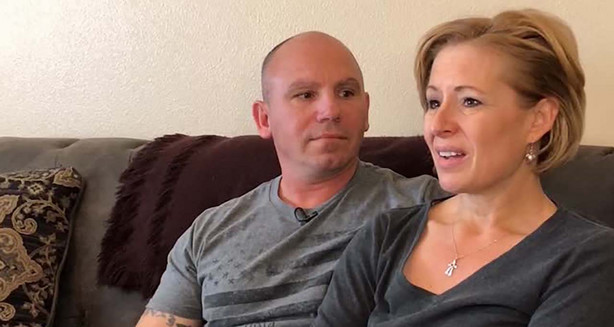 So, he got an idea and ran it by his wife.
"I remember him saying he can't shake this, that he needs to do something for these sisters," Shauna Williams said. "When he said 'I think I'd really like to get them a car,' I just said 'well, of course we should.' I wasn't surprised. This is just how he is."
The thing is that crash with the deer happened just before Christmas.
That meant, instead of buying presents for themselves and their children, the Williams family would be spending their Christmas savings on strangers.
They spoke with their children who agreed it would be better to help someone in need.
"They're not going to miss one more toy and we wanted them to know and experience what it's like to help people," Jesse Williams said.
---
They're not going to miss one more toy and we wanted them to know and experience what it's like to help people.
–Jesse Williams
---
It wasn't that long ago others had helped Williams and his wife.
"Eighteen years ago, we were poor. We didn't have any money," Williams said. "We worked really, really hard and saved and invested. We're so thankful for where we are now and the ability to help somebody else."
Williams looked around and found a used car for sale online that fit within the budget he and his wife could afford.
When he explained the story to the owner of the car, the owner dropped the price.
Williams decided to use the leftover money to register the car and buy more groceries for the sisters.
Then, last month, he and his wife called Martinez and asked if they could come over.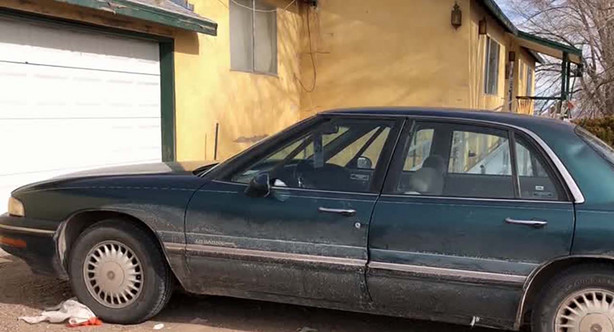 She had no idea.
"I thought maybe he was coming over to tell me about a program for the elderly or the low-income," Martinez said.
When they arrived with a reliable car she could use to continue taking her sister to her medical appointments, Martinez said she started to cry.
"Jesse was godsent because I didn't know how I was going to be able to get a car," Martinez said. "My sister came out and yelled 'this is like winning the Publishing Clearinghouse Sweepstakes.'"
It's about an hour to get from Beryl to Cedar City or St. George to get the type of medical care Martinez said her sister needs.
Out here, having a car is pretty much a necessity.
"It's a lifeline, especially for two old ladies out in the middle of nowhere," said Martinez with a laugh. "I don't know what we would've done without him. My sister would've died."
For Williams and his family, it was an easy decision to help.
He felt like he had to.
"We're so thankful for where we are now and the ability to help somebody else," he said. "I wake up in the morning and I've still got my wife next to me. All my kids are still alive. Every day I get another chance to go out and make a difference for somebody. Why wouldn't I do that when I have the chance?"
He said it's just what you do out here.
It helps to make things feel a little less lonely.
×