Estimated read time: 3-4 minutes
This archived news story is available only for your personal, non-commercial use. Information in the story may be outdated or superseded by additional information. Reading or replaying the story in its archived form does not constitute a republication of the story.
Recently, Utahns learned that former Governor Calvin Rampton is terminally ill with cancer. KSL's Dick Nourse is an old friend of the governor's and this week sat down with him to talk about politics and about life. Governor Rampton is 93 years old. We go way back together. He began serving his first term in 1964, the same year I started anchoring the news at KSL. I was grateful when he agreed to sit down and talk one more time.
He has high praise for the two men who served as governor after him: Democrat Scott Matheson, and Republican Norm Bangerter.
"I think Scott did a very good job when he took over and carried on where I had. I think Norm did a wonderful job because he had the most severe depression, financially, that had occurred since the New Deal days. And he had the guts to increase taxes to meet increased expenditures and it almost beat him for his second term," Rampton said.
What does Cal Rampton think of the Democrats running for president? "Well, on the Democratic side, the man I think is best qualified and I like best is not doing well at all, and I don't think he's going to do well, and that's Joe Biden. But I think he's the best qualified man to be President of the United States."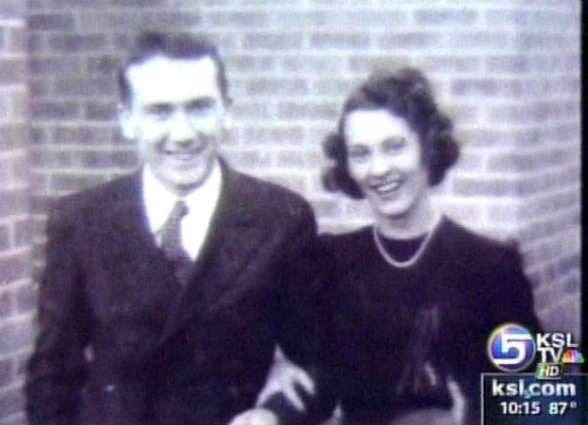 Governor Rampton does not mince words about the war in Iraq. "I think we've gotta get out of there. We're just getting further and further in and we're being drawn into an abyss that is going to cost, that is going to become more and more costly. And something has got to be done to terminate it," he told us.
Cal Rampton's passion is politics, but I asked him to reflect on larger questions as he looks back on his long and useful life. He says his idea of perfect happiness is "being married to Lucybeth." He married the love of his life, Lucybeth, in Washington, D.C., when he was in law school.
"I was engaged to another girl and she to another man when we first met. And within two weeks, I was in love with her, but it took me two years to convince her," he says. The two were married for 64 years.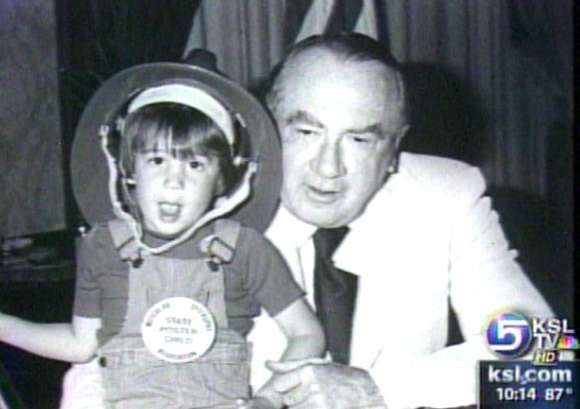 When asked what characteristics he most values in friends, he replied, "Reciprocal friendship," while honesty and frankness are also high on his list.
I then asked him if there is one living person that he despises right now. His reply, "I hate to say this, but I'd have to choose a person I used to like very much, and that's the vice-president."
He says the historical figure he most identifies with is Woodrow Wilson. The talent he'd most like to have is to have been a scratch golfer.
And the big question, "If you had a chance to go back and do it all over again would you do it the same way?"
Rampton replied, "Pretty much, pretty much. Yeah, I've lived a good life, I've enjoyed it, and I haven't had too much illness. This recent illness has got me down, but it doesn't have me in pain. I think I've had a good life."
From our view, it's a good life well-lived by a great man.
×
Most recent Utah stories