Estimated read time: Less than a minute
This archived news story is available only for your personal, non-commercial use. Information in the story may be outdated or superseded by additional information. Reading or replaying the story in its archived form does not constitute a republication of the story.
(KSL News) Governor Huntsman visited the state prison on Monday to sign six bills regarding sex offenders, hoping to bring some comfort to victims and their families.
"Let us all take some pride and comfort in what has been done today knowing that we still have our work cut out for us," said Governor Jon Huntsman to a crowd at the Utah State prison.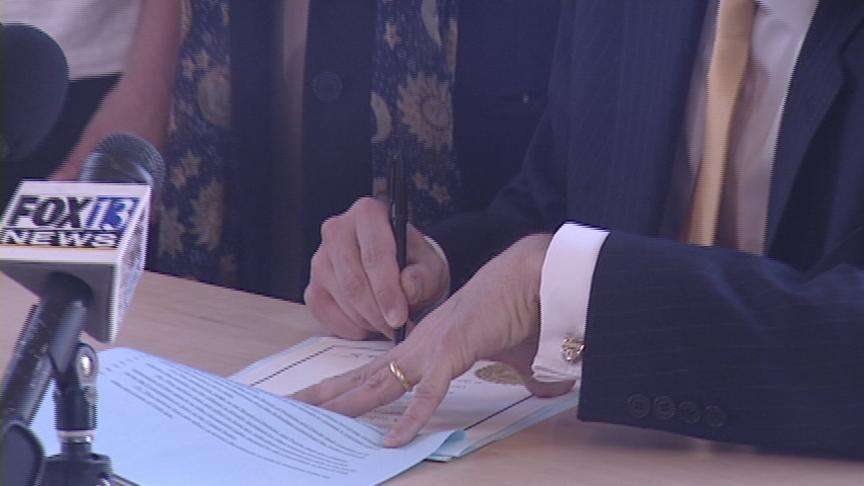 House bills 278 and 375 now make it a capitol felony if a child is murdered during an abusive situation or intentionally murdered.
House bill 5 increased penalty for online child predators.
House bill 375 states that registered sex offenders are prohibited from visiting day cares, elementary schools, or any public pools and playgrounds.
House bill 86 puts child abusers in prison for 15 years on their first offense. A second offense will give them life in prison with no parole.
×
Most recent Utah stories