Estimated read time: 2-3 minutes
This archived news story is available only for your personal, non-commercial use. Information in the story may be outdated or superseded by additional information. Reading or replaying the story in its archived form does not constitute a republication of the story.
BURBANK, Calif. -- A recent survey from Nielson Media Research shows that people are watching more television than ever before, especially through DVRs and online. But because there is so much competition for viewers among networks, television programming is changing in ways viewers may not notice.
"Heroes," now in its third season, remains one of NBC's most popular shows, but it has lost some viewership.
"It's the nature of television. Everything's changing, you know," said Zachary Quinto, who plays the character "Sylar."
What's changing is the way people are watching their favorite programs. The "Heroes" cast says the show has benefited from DVRs and Web sites that offer full episodes, like hulu.com.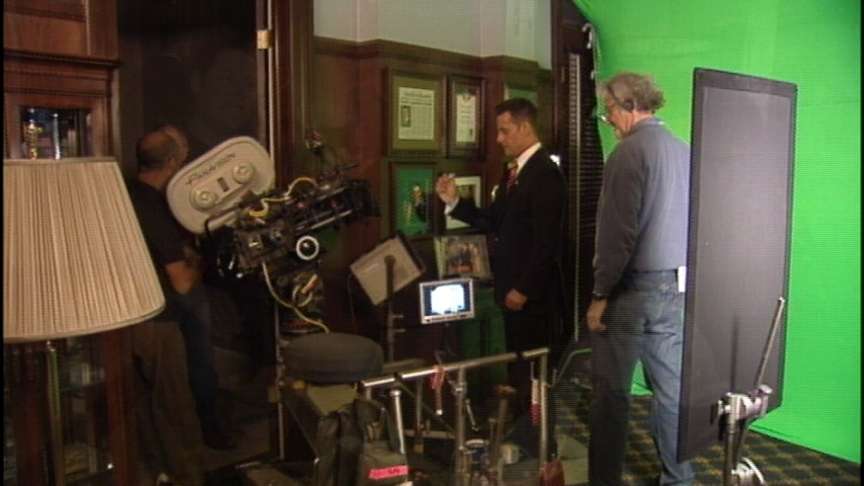 "Our ratings go up 30 or 40 percent the next day because people catch up and watch it when they want to," explained Greg Grunberg, who plays Matt Parkman.
A recent Nielsen report shows that to be true. According to the survey, the average American watched more than 151 hours of TV a month during the last quarter; that's up 3.6 percent from the same period last year. People are spending more time watching via TiVo and other DVRs, that amount is up 33 percent.
Online viewing is a little less popular, according to Nielsen: People who watch TV on the Internet do so about three hours a month.
"It seems like, by some accounts, we're the most downloaded show in the Milky Way. People tend to want to watch the show when they can commit a full hour to it," said Adrian Pasdar, who plays Nathan Petrelli.
Mark Rubinfeld, chairman of the sociology program at Westminster College, said, "No doubt the technological innovations have made it not only easier to watch TV, but more convenient to watch more hours of TV."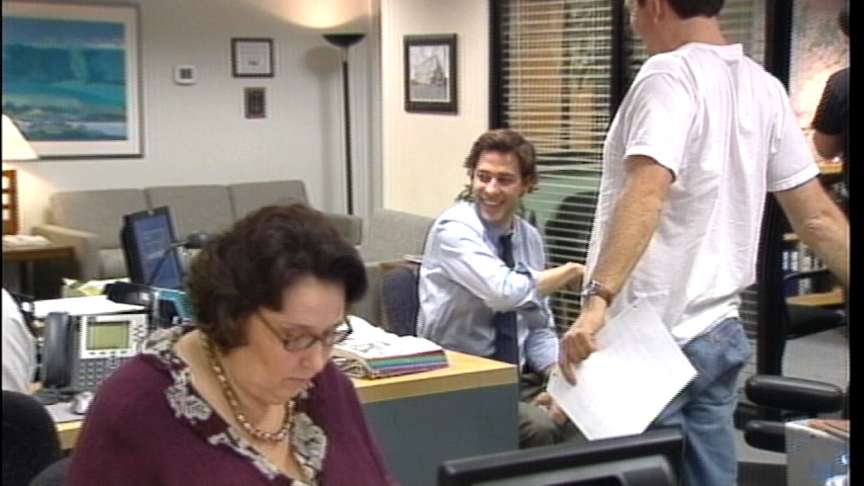 Rubinfeld says the economy is definitely contributing to increased TV viewership. It's cheap, and it provides a certain escapism.
"You can have a chance to get yourself into another world, laugh a little bit, relax a little bit, live a life that's not yours," Rubinfeld said.
On the set of "The Office," the actors keep that in mind and try to provide some comic relief during these tough times.
"I know things in the country aren't going very well, but turn on 'The Office' and maybe you'll have a laugh. I think we're making a difference in tough times," said Kate Flannerly, who plays Meredith Palmer.
The Nielsen survey also pointed out another jump: Teens are watching TV 6.5 hours a month on their cell phones. That's up 9 percent from the previous quarter.
There's a lot of pressure on actors with a ratings period coming up, but they also like to have fun on the set. We found that out by meeting the cast of "The Office." We'll introduce them to you Thursday on Eyewitness News at 6:30.
E-mail: ngonzales@ksl.com
×
Related links
Most recent Utah stories