SALT LAKE CITY — A group of Republicans senators, including Utah Sen. Mitt Romney, introduced legislation Thursday that would treat drug cartels as terrorist organizations and make them subject to sanctions.
The bill proposes a process similar to the one used for designating entities as foreign terrorist organizations. It would allow the government to impose the same immigration, financial and criminal penalties on cartels that apply to terrorist groups.
Romney said the Significant Transnational Criminal Organization Act would better equip the U.S. to meet the threats from violent cartels and other foreign criminal networks.
"We're basically categorizing the drug cartels as terrorist organizations," he said on KSL Newradio's "Inside Sources." "It's a big step that will give us a lot more weaponry, if you will, to go after these cartels."
Sanctions would include barring cartel members and their immediate families from entering the U.S., freezing assets and seeking civil and criminal penalties against those supplying materials or resources to the organization.
Related:
The bill also requires the president to submit a report to Congress on the attacks against Americans in Mexico, including whether the cartels responsible should be designated as a significant transnational criminal organizations and sanctioned under the bill.
"Criminal organizations and drug cartels like the one responsible for last month's attack in Mexico ought to be treated just like terrorist groups in the eyes of the U.S. government. This bill would help stop cartel violence by ensuring these groups — and anyone who helps them — face dire consequences for their actions," Sen. Tom Cotton, R-Ark., said in a statement.
Three women and six children were murdered in ambush attacks about 5 miles outside of La Mora, a decades-old settlement in the state of Sonora about 70 miles south of Douglas, Arizona. Many of the residents have Utah ties.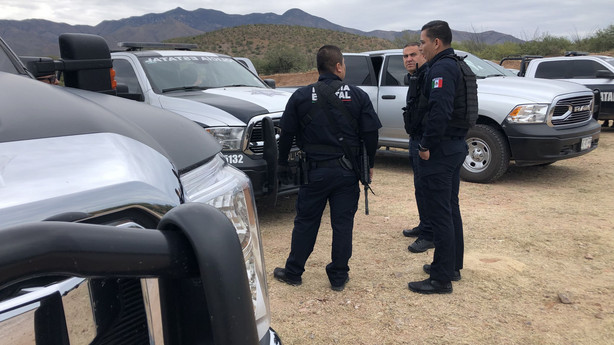 The Mexican government has said it believes the victims were caught in the middle of a territorial dispute between rival drug cartels.
Sen. Mike Lee, R-Utah, and Sen. Ben Sasse, R-Neb., last month called on the Treasury Department, the secretary of state and the FBI to seek sanctions against Mexican drug cartels under two existing laws.
The Kingpin Act allows the president to deny foreign narcotics traffickers and related businesses and operatives access to the U.S. financial system and to prohibit all trade and between the traffickers and U.S. companies and individuals.
The president may block or revoke the visas of foreign individuals and entities if they are responsible for killing and torture under the Global Magnitsky Human Rights Accountability Act.
Lee has also said Congress should consider declaring Mexican drug cartels as terrorist organizations.
President Donald Trump in late November said cartels would soon get that label, but announced last week that he would "temporarily hold off" and step up efforts with Mexico to deal with the cartels.
In addition to Romney and Cotton, Sens. Marsha Blackburn, R-Tenn., John Cornyn, R-Texas, Ted Cruz, R-Texas, Lindsey Graham, R-S.C., Josh Hawley, R-Mo., David Perdue R-Ga., and Sasse are sponsoring the legislation.
×
Related Stories