Estimated read time: 2-3 minutes
This archived news story is available only for your personal, non-commercial use. Information in the story may be outdated or superseded by additional information. Reading or replaying the story in its archived form does not constitute a republication of the story.
Ashley Hayes & Andrew Adams ReportingThe fire in Farmington is still burning. It's not much of a threat to homes, but firefighters say they have a long way to go.
There's a little smoke and some charred hillsides, but fire officials say looks can be deceiving. In this case, the location of the fire has just changed.
It's not as much a threat to homes as it was over the weekend when some homes had to be evacuated. The flames are primarily located in the saddle of the canyon, and that is where the smoke is coming from. This fire has burned 686 acres and is 5 percent contained.
The attack on this fire has had to be waged largely from the air. The blaze is up in Farmington Canyon where it is difficult to take trucks and plug into water sources.
Robert Sanders was the incident commander when the fire broke out. Now he's taking a second look. He says, "Looks OK, but you get up on the hillside there, and man it is really steep."
There are 65 firefighters working on the blaze, including a hot shot crew out of Nevada. Because it is deep inside the canyon, the hot shot crew is being airlifted up to the areas that need attention.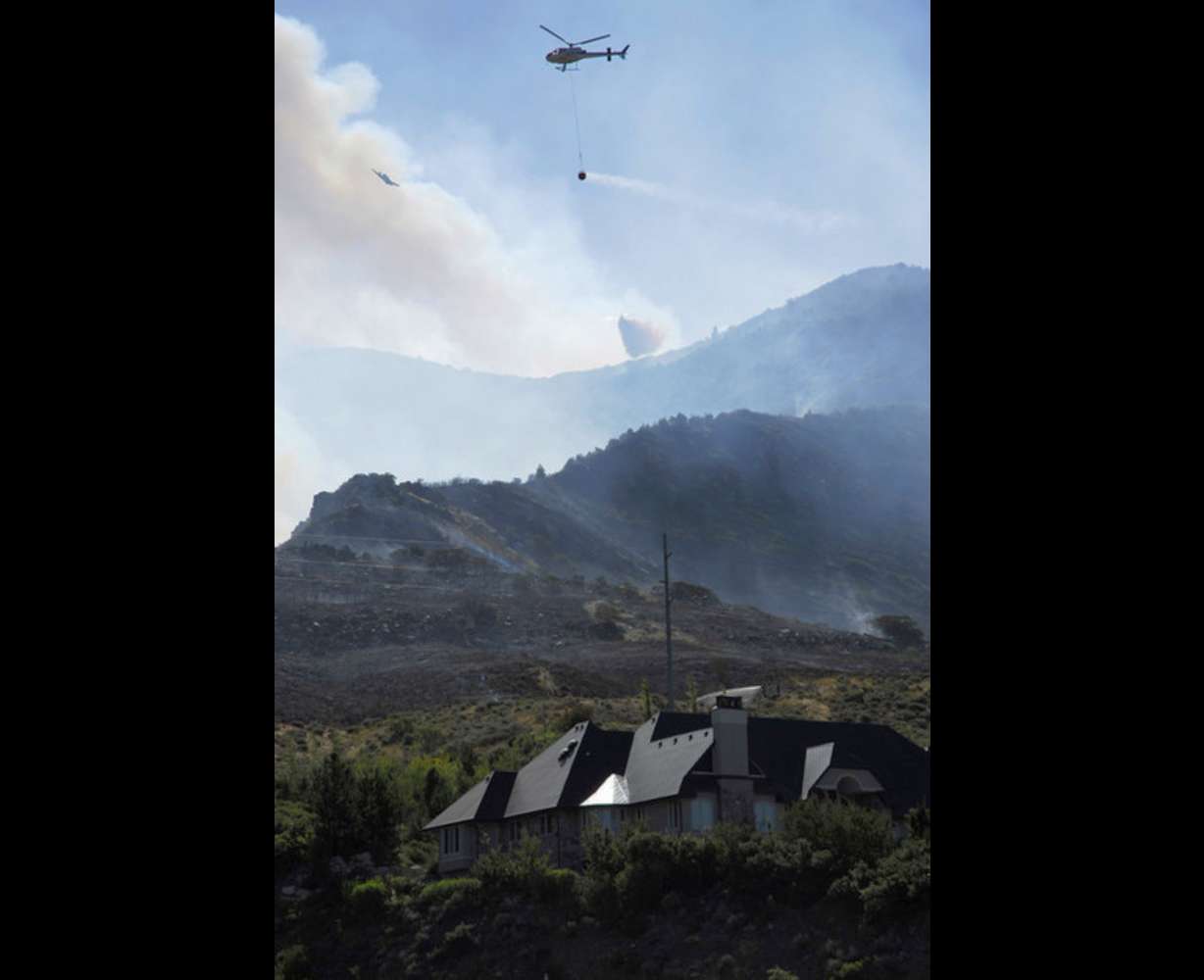 Three helicopters are taking turns bailing 180-gallon buckets of water from Farmington Pond.
Crews are constantly on the lookout for reburn potential: ground that was burned once, but not completely. Donny Dance says, "We try to place lookouts and keep everybody informed, keep a close eye on the weather. The idea is to not allow yourself to be surprised."
Now, officials hope to get the fire under control soon. They say a lot is going to depend on the afternoon wind.
The cause of the fire is still being investigated, but officials say it was started by people.
×
Photos
Most recent Utah stories