Estimated read time: 2-3 minutes
This archived news story is available only for your personal, non-commercial use. Information in the story may be outdated or superseded by additional information. Reading or replaying the story in its archived form does not constitute a republication of the story.
Keith McCord ReportingThis next story is about a man who still has a zest for life, despite what life has thrown at him. Greg Killpack is paralyzed from the neck down, the result of an auto accident many years ago, but that hasn't slowed him down!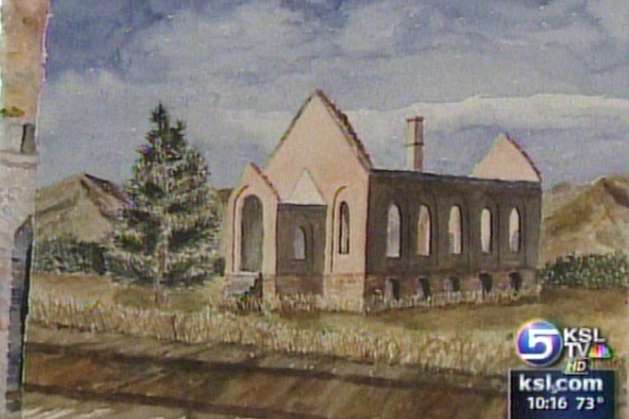 Despite the fact that he cannot use his arms, wrists, or fingers to maneuver a brush, Greg Killpack has become quite an accomplished artist. He started painting 13 years ago. Each Saturday morning since 1994, Greg has attended an art class at Pete Petersen's Art Center in Sugarhouse. Using a special device that allows him to hold a brush or pencil in his mouth, Greg has created dozens of excellent watercolors and sketches.
"I was drawing my whole life, just doodling and drawing for my own sake. They got me drawing by mouth, so I drew a few pictures," he said.
After he was injured, his rehab therapists urged him to seriously concentrate on his art. He says, "I was kind of nervous to do it. I think Pete was too, weren't ya? But it's worked out fine."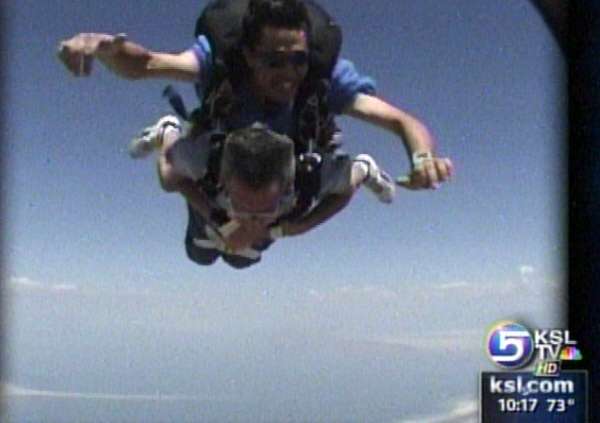 Harold "Pete" Petersen, Petersen Art Center, said, "I've said a lot of times during my lifetime that the art really isn't in your hand, it's in your head."
We didn't do this story because Greg is in a wheelchair and paints well. It's his positive attitude we liked, that anything is possible. For example, last weekend Greg took on another challenge. It wasn't your ordinary airplane ride -- he jumped! His first sky dive.
Killpack says, "I thought about jumping out of a plane for a long, long time, finally got the courage and called them on the phone."
Within seconds, Greg and his flying buddy, Phil, were in free-fall from 13,000 feet. SkyDive Utah in Tooele County made it happen. Needless to say, the smile on Greg's face after he landed said it all!
Greg Killpack's philosophy is to make the most of every day. He says that goes for all of us. Don't be afraid of trying something new.
"And I think, find something to do. If there's something that you want to do, there's probably a way to do it," Killpack said.
Greg's next challenge? He says, maybe scuba diving! By the way, Greg said he went camping last week for the first time. He discovered there are tents built with wheelchair access.
×
Most recent Utah stories